Sonic's Race to Save the Box Office
Bryan Vega, Contributing Writer
February 10, 2020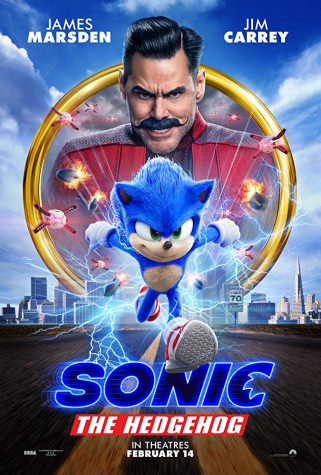 In April of 2019 Paramount Pictures released the first trailer for the Sonic the Hedgehog movie. The studio was met with major backlash after teasing the first official look at the blue hedgehog with promo images for months. Fans took to the internet, bashing the design in comment sections of Youtube, threads of Reddit and Twitter, and even Facebook. Things weren't looking good for the anthropomorphic hedgehog. 
What came next though shocked many in and out of the Sonic fandom when Director Jeff Fowler tweeted in early May, "Thank you for the support. And the criticism. The message is loud and clear… you aren't happy with the design & you want changes. It's going to happen. Everyone at Paramount & Sega are fully committed to making this character the BEST he can be…." This was an immense victory in the eyes of fans who were sure that their cries for a better design would go unheard.
In fact, this was a bold move by Paramount which proceeded to push back the film's November release date to February of 2020. The company wasn't done yet as a new trailer hit the internet November 12th. The "Blue Blur" shone on small screens everywhere in all his glory, much to the satisfaction of fans who'd called for action following his first appearance. 
This massive turn around in interest is sure to allow a much larger payoff for Paramount, which has been rumored to have gone over the film's original $90 million budget by an estimated $35 million. While various sources debate the validity of these claims, it is clear that the studio and Fowler seem to care about the product's fan base as an attempt was made to please them in the first place. 
In light of this, fans are calling for mass attendance of the film to support the animators, VFX artists, and other production staff members who have worked painstakingly to give them what they asked for. And who knows, perhaps this will be the push needed for other studios to follow suit when it comes to giving the people what they want.