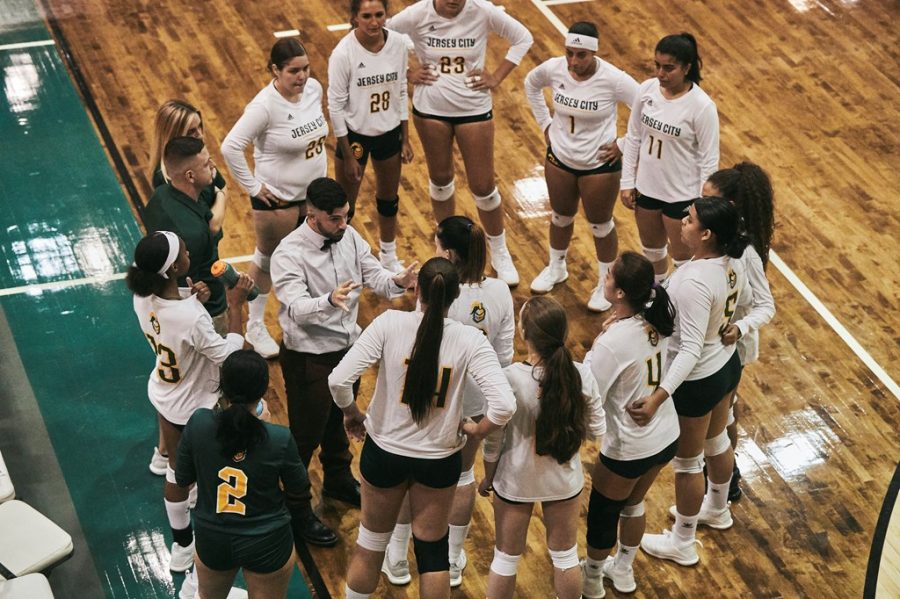 Clifton Prescod via NJCU Athletics
Sports across the world have been postponed due to COVID-19. In late July, all sports competitions for Fall 2020 were canceled according to a statement on the NJCU Athletics website. 
In return, five programs were affected: men's and women's cross country, women's volleyball, golf, soccer, and tennis. 
Shawn Tucker, Associate Vice President and Director of NJCU Athletics, shares his thoughts on the Fall 2020 semester over a phone call interview. He said, "In the midst of canceling fall semester, we are still putting in the formality of screening and testing and preparing from a physical standpoint for the start of the year so that our student-athletes are ready to go… Once they have done their telemedicine, they will be required to have the COVID and antibody testing done as well." 
Addressing all students, he said, "Everything will be voluntary in the fall, from a practice and training standpoint. We will provide workbooks for those that are out of state since they will not be commuting back to NJCU. We look at this as an opportunity and try to utilize this situation the best we can."
According to Tucker, NJCU Athletics will continue to assist their student-athletes to keep them in shape for the following semester as well as practicing social distancing and following the guidelines to prevent COVID-19.
Tiffany Depaiva, a senior soccer player majoring in Biology, expressed her thoughts on the canceled season in a message interview. She said, "Hearing that the season was being canceled was a huge bummer and I was upset when I heard the news but I also saw it as a blessing in disguise because it gives us more time to prepare and be ready to play if we have a season in the spring."
Depaiva explains how she plans to remain motivated and stay active during fall. She said, "I am still training currently almost every day since there is no longer a preseason. I still want to stay active so when the time comes for us to practice I can be ready! As of right now, we are allowed to practice during the fall semester and that is how I will keep active… I know I can do more and be prepared in hopes of having a spring season."
Head Coach for Men's and Women's Golf, Joseph Yeck, said in an email interview, "Unfortunately, we are going through unprecedented times right now in our country and across the world and the number one priority is to make sure all of our student-athletes are safe and healthy during these times… In the meantime, we as an athletic program and department will focus on the well-being of the student-athlete in many ways. We will take the opportunity to stay true to our vision and continue to help grow and empower our student-athletes by focusing on academics, training, leadership, and many other experiences during this time."
Yeck went into further detail on organizing virtual training for his athletes as well as how the department plans to move forward in the future. "Our team and the athletic department are ready to go, and we look forward to when we can resume with all aspects of our program."
Sophomore Kalel Redd, who is a part of the NJCU Track team said, "The cancellation of fall sports was a step in the right direction as it relates to the global situation of the pandemic. Though I believe it's a good decision for the benefit of the student-athletes, I do not believe it's in the university's interests for they are more concerned about their pockets (i.e tuition raise) than the real welfare of the students." 
Redd mentioned how he plans to use the extra time in his schedule to shift his focus to world issues. He said, "I've found ways to develop internal motivation but not for collegiate athletics anymore. My focus, like many of my peers, is directed more towards the societal issues that face our country and our world today. I'm honestly not in too much of a rush to get back to training and competing for NJCU as I've realized the world issues that are affecting us directly supersede the NCAA's interests to promote collegiate athletics."
Justin Beaumont, the Head Coach for the Women's and Men's Volleyball team, said in a Zoom interview, "It is totally frustrating. I'm in a unique situation because this is my second year as Head Coach here and I just did a huge recruiting class. For me, I have eleven freshmen coming in, I was really excited about getting a new culture established and really starting to change this program for the better."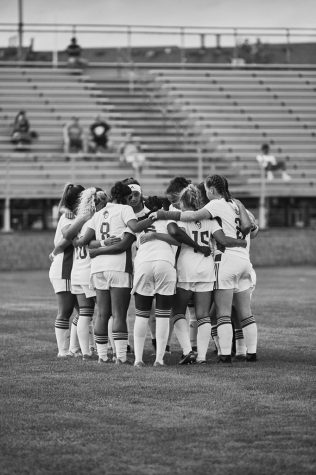 Beaumont later explains his plans to keep students motivated throughout the fall semester. He said, "We have a tentative schedule on the table right now for two practices a week. We'll be weight lifting and in the pool doing cardio and jump training so we're going to stay as involved as possible. Personally, I have started establishing a significant amount of team bonding activities for my team. Even though the competition is canceled, our level of motivation stays the same… The main priority here is academics. We want our student-athletes to maintain good grades, get a degree, get a job after. Keeping up with the classroom element of it is more important to me than the volleyball part of it." 
Being a member of the Women's Volleyball team, Krista Bartko, a Sophomore pursuing a major in Elementary and Special Education said, "It's really hard to imagine not having a season, we've all been playing for years so we're used to spending summers practicing for the season. Followed by the excitement of the start of the season, so it will be a weird shift."
Bartko added, "I am still working out every day trying to keep in shape and practice basic skills. It's a little hard to practice without teammates so I just practice ball control by myself… I think the hope of the season being postponed to the spring makes us all want to keep going." 
Spring 2020 Sport Competitions
As the COVID-19 pandemic picked up in March, NJCU Athletics made the decision to cancel all spring competitions in conjunction with The New Jersey Athletic Conference. The department listed the six canceled sports on their website as "baseball, men's golf, softball, men's and women's outdoor track and field, and men's volleyball."
Christian Ramirez, a member of the Men's Volleyball team at NJCU, expressed his thoughts on the cancellation of the Spring competitions. He said, "I don't play in the fall season but in the spring I do. My season got cut short so it was very disappointing… I still train though, I want to be in the best shape I could for when the season comes back hopefully."