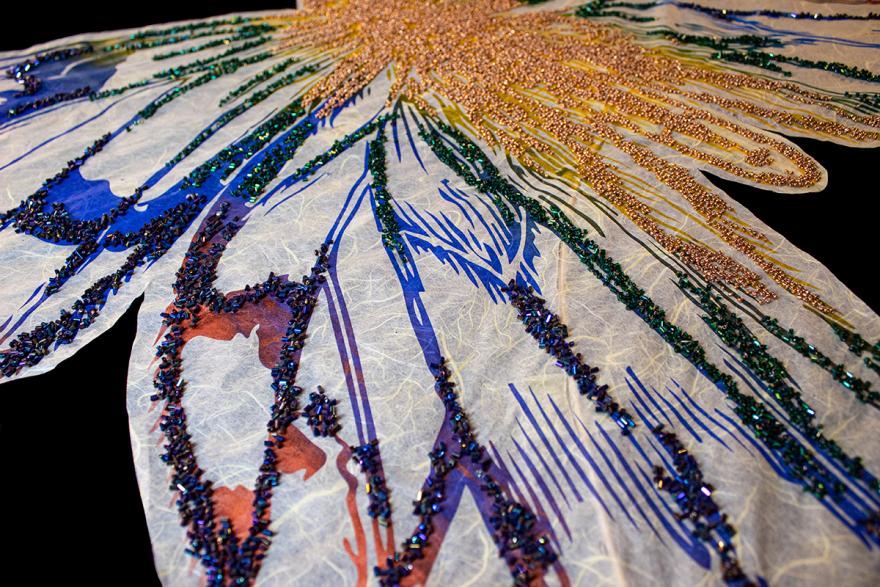 Photo Courtesy of NJCU.edu
A multitude of creativity is on display from illustrations to ceramics and to paintings by NJCU graduates. They have worked throughout the COVID-19 lockdown and graduated last spring.
On view is a collection of paintings by Ailyn Lopez called Blinding Condition.
The series of paintings starts with the Blinding Trust –a young woman's vision being covered by her partner behind her.  Aylin's work conveys the metaphorical blindness that exists in one's own experience.  The kind of blindness that we are all subjected to because of love, and its complexities.
"This series started from the Binding Trust painting, which is actually a self-portrait of me and an ex-partner. Which metaphorically was about loving someone unconditionally and blindingly being led by them. It is meant to be pure," Lopez said.
Lopez continues, "I think I originally wanted to portray a discomfort with being able to see someone being blinded or blinding themselves with circumstances that can be changed at any moment. However, it has developed into a bigger metaphor of blissful ignorance."
The next painting Following Orders depicts three women covering their eyes as if conforming without question. When asked of the distinction between covering one's own eyes and covering the eyes of another, Lopez said, "That was intentional. For example, the Following Orders painting is a salute to blindly follow orders with not much perspective. While the partners in the Blinding Trust obviously do it to each other, which is also why you cannot see the eyes of the partner in the back."