Anti-Asian & Pacific Islander Hate Crimes in America
Hate is a powerful weapon often favored by persuasive leaders who twist politics, the media, and other public and private institutions to spin people towards dangerously directed agendas. Hate is venomous to society and to a person's personal wellbeing, its only function is advancing hysteria, violence, toxic politics, and misinformation.
Racist acts against Asian and Pacific Islander communities are not new. It predates Covid, and if we look at history, this problem occurred even before World War II. This nation's recent surge in hate crimes directed towards one group is sadly a historical repeat of attacks linked to disease outbreaks such as what happened during the Spanish Flu of 1918. During the H1N1 swine flu of 2009 some blamed immigrants, particularly those of Mexican descent. In 2014, Ebola caused trouble for people of the African community. Now we are thrown back into the cycle of xenophobia, hysteria, racist hatred, and violence to innocent bystanders for their non-white appearances.
U.S history is filled with examples of racist policy directed at AAPI. During World War II, for example, Franklin D. Roosevelt ordered the establishment of Japanese internment camps in California and other western states. There was also the Chinese Exclusion Act of 1882 (repealed in 1943), the banning of Asian children from public schools, and the infamous Chinese Massacre of 1871 when 17 Chinese men and boys were hung and brutalized by a mob.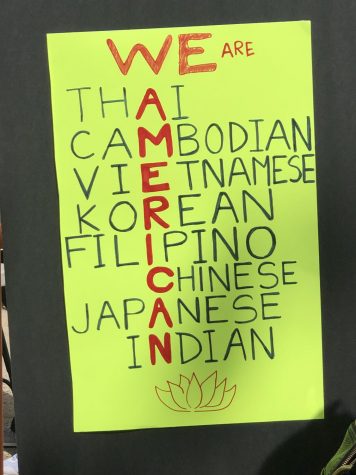 During the recent pandemic, names such as Wuhan Virus, China virus, Kung Fu Virus were thrown around by irresponsible politicians. These offensive titles are more than controversial, these names are dangerous and marked the Asian community as targets for racist violence. The Asian community has been in the crosshairs of two conflicts, the war on Covid and Anti-Asian violence. Young and older AAPI generations fear for one another's family and friends who travel through their hometowns, fearing the worst. Imagine having to keep yourselves and your family safe from the COVID-19 virus and from racism. The range of emotions running through a person's physical and mental state with fear, stress, anger, and even depression, especially from losing loved ones from either COVID-19 or violent encounters that led to deaths.
In the state of New Jersey, from late March through December of 2020, the rise of hate crimes in the North area of New Jersey has involved major verbal attacks, bullying, and 17% of assaults of the North Jersey population. Across the rest of the world, in Germany, France, Spain, the United Kingdom, and Italy to name a few have all reported data on high rises in anti-Asian hate crimes. Growing concern and fear of repeated incidents for Asian and Pacific Islander related citizens in other countries like Milan and the Netherlands, cases of assaults by people filled with Sino phobic hate, attacking innocent bystanders on the streets for their heritage.
It's clear that hate crimes transpiring today are an echo of past transgressions and underlying tension that has not been given the proper attention. For example, the recent murders that took place in Atlanta, Georgia, where eight people were murdered; seven of whom were Asian women and sadly the police department seemed to write off the incident as the Gunman just having a bad day.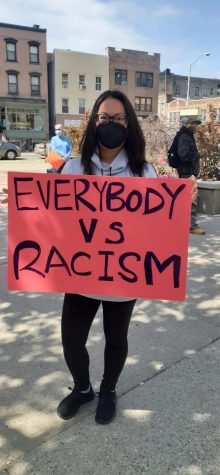 In response to rising surges of hate crimes, at the "Stop Asian Hate Jersey City Rally" City Councilman at Large, Rolando R. Lavarro, Jr commented with compassion and concern," the recent hate crimes towards Asian American citizens has become the resulting effect of former president Trump's inappropriate terminology for the coronavirus, like China virus and other things, he felt uncomfortable with the terms he didn't want to reiterate the hurtful words. Furthermore, Councilman at Large Lavarro commented" these prejudice titles have somehow given a reason for the bigots of the world to attack the Asian community. From Christiana Reyes of the Anakbayan North Jersey "she was heartened with hope from hundreds of people who came to support the cause in stopping Asian hate". It was astounding to her that there were people of different ethnicities, ages etc. showing true solidarity in the cause to protect the AAPI community. The Councilman was grateful to the Jersey City community that came together at the rally in response to the recent murders in Atlanta. The rally's purpose was to spread awareness of this problem and spread a message of unity to let bigots know racism has no home in our city and state.
In February of this year, Asian Americans for Equality, a non-profit organization based in New York City, released a statement on the eruption of hate crimes towards Asian American people. They found contributions to the discrimination of the Asian community such as the results of the current higher reports of racism and structural inequality. These results having to do with limited access to healthcare, overcrowded housing areas with household members troubled with rent. Further research discovered Chinese New Yorkers had the highest mortality rate out of all ethnicities and 1.5 times more likely to die than whites. Besides the rising rates of assaults, murders, and harassment, Asian Americans are also facing disparities in the economy, health, and housing.
What Can We Do?
We as one American community cannot tolerate this cycle, or else our cities will be overrun with attacks on the elderly and children for being Asian, what ethnicity will be targeted next if this persists? There are many directions to take in fighting against Anti-Asian hate: support Asian businesses and non-profit organizations: "Gabriela New Jersey' a Filipina Women's organization, "Asian American for Equality (AAFE)', "Asian American Pacific Islanders (AAPI)" and these non-profits are three out of dozens more we can all support and fight for, followed by urging the implementation of Asian American Studies in school curriculums. Of course, the most important way to support fellow American's right to embrace their heritages is to stand up for Asian Americans is to fight for those who can't fight back. We as a unified community must stand tall against bullies who confuse hate for Patriotism and toughness.