CAPSTONE: Celebrity Appearances
By Aida Toro —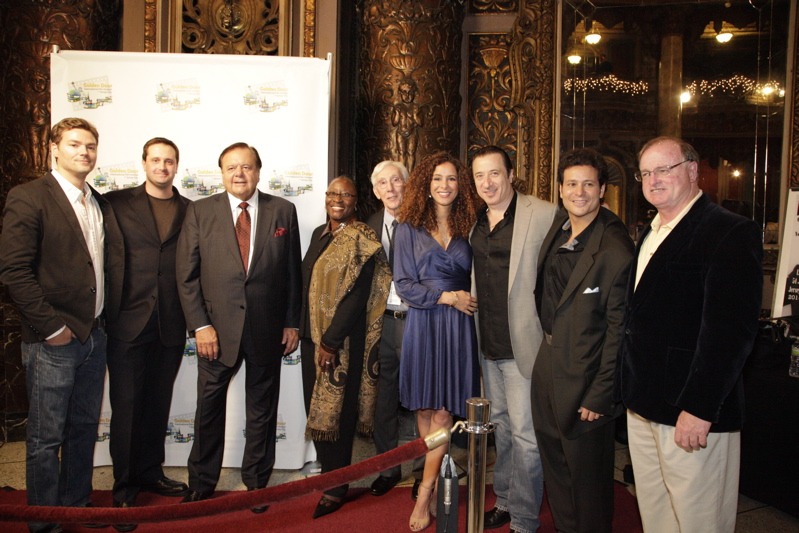 Red Carpets, flashing lights and cameras, what do you get? A celebrity appearance. The Sopranos actor, Federico Castelluccio made a guest appearance at the Golden Door International Film Festival. Fans and volunteers were super thrilled to see the guest star appear in the Jersey City Lowes Theatre. Lily of the Feast, the film Federico directed was nominated for an award at the festival and for featuring as well.
Lily of the Feast is a film that takes place in Williamsburg, Brooklyn in the year 1973. This movie is based on a gambler named Santo Bastucci that becomes a banker due to his talent for guessing numbers. As we all may have figured out, Federico plays Santo's part, since he played the role of FurioGiunta, which consisted of the role of a mob boss.
However, Federico was not the only celebrity at the Golden Door International Film Festival. The talented, Paul Sorvino made an appearance as well. Paul Sorvino was the star of the 1972 production in Broadway of "That Championship Season." In addition to being the star of this Broadway function, Sorvino was in other entertaining films like, "Goodfellas," "Reds," and "Nixon." Overall, he was in more than 150 films. In the Golden Door International Film Festival, Sorvino received a lifetime achievement award.
The founder of IndieGoGo, a company where you can create a funding campaign to raise money quickly and securely, Slava Rubin and Independent film maker and Jersey City resident John Trigonis are local celebrities making an appearance as well. Their appearances regarded offering useful information and advice on how independent filmmakers can raise money for their projects.
Celebrity writers are even making appearances at this special function in Jersey City. Author and filmmaker, Mary Pat Kelly, made an appearance at the festival to discuss director Martin Scorsese's life and work, since she wrote books on him. In this discussion, Kelly spoke about Scorcese's style of directing and the decisions he made for classic films such as "Taxi Driver" and "Raging Bull".
Last but not least, Mira Sorvino, who is known to be in the popular comedy "Romy and Michele's High School Reunion," made a guest appearance as well. She happens to be the daughter of the talented Paul Sorvino.
All in all, celebrity appearances always convert an event into something fantastic and interesting. Even though Jersey City is a small town in New Jersey, celebrity appearances at a function like an international film festival can provide more publicity for the town. People will be drawn to visiting Jersey City because of all these famous people. Not only will they get to meet and intermingle with celebrities, but will receive the chance to view the works of talented people. Therefore, celebrity appearances are a plus for Jersey City.