Pick Up Lines: Do they ever work?
Hang on for a minute...we're trying to find some more stories you might like.
By Hannah Botjer –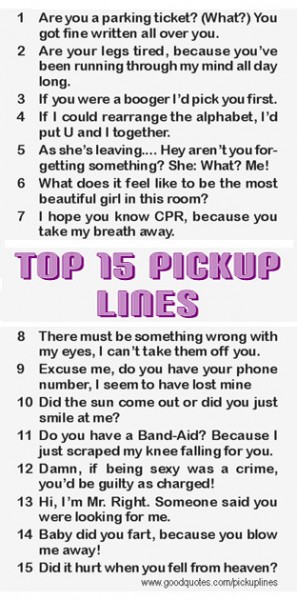 "Hey baby what's your sign?" Every girl's heard that one at least once, and every guy has been in that situation where they resort to pickup lines to chat with a girl.
But do these pickup lines actually work? A recent poll of the students had some funny results and their opinions may surprise you.
Guys believe that pickup lines don't work. When approaching a new girl, guys said they would rather approach with a traditional "hi, how are you?" than a pickup line.
"Pick up lines are cheesy. People who use them aren't going to get the girl," laughed student Jabari Golding, 19 from West Orange.
In cases where the guys already knew the girl though guys said that pickup lines were more acceptable because it was used as more of a joke.
Girls on the other hand feel that pickup lines can work, but they have to be clever or funny. If a guy comes on too strong they aren't eager to continue talking to him.
If a guy can make a girl laugh with a cheesy pickup line the conversation is more likely to continue. Traditionally girls prefer if guys come up to them and just say hello, it's easy and normal.
"If someone used [certain pickup lines] I'd be kinda creeped out, but if it was clever enough the conversation would continue," said student Melany Ledezma, 20, English major from Hillborough.
Results from the poll are shocking. Even though guys said that they rarely result to pickup lines when meeting a new girl, a surprising number of them used pickup lines.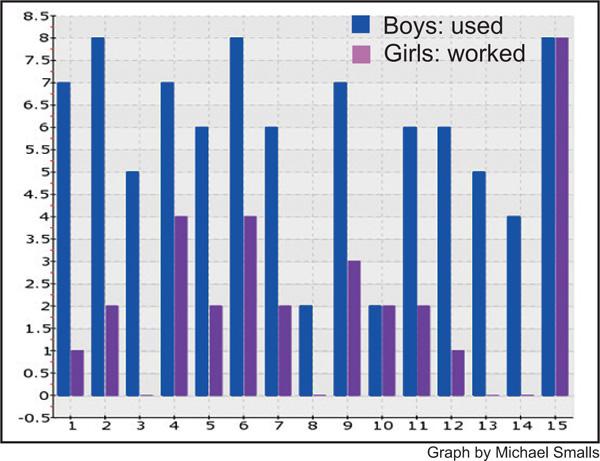 The poll was conducted from the top 15 pickup lines of 2010, as decided by goodquotes.com. The worst pickup line being: "Hi, I'm Mr. Right. Someone said you were looking for me."
Out of the six times guys used it, it never worked, and for a good reason. This pickup line is too strong and cocky, if a guys uses this outright a girl will assume, for good reason, that he's not "Mr. Right."
The best pickup line was "Did it hurt when you fell from heaven?" Every guy said they had used it at least once, and every girl said it had worked. This pickup line can be used in multiple of ways, being either serious or funny. That's why it works, but it all depends on how it's used.