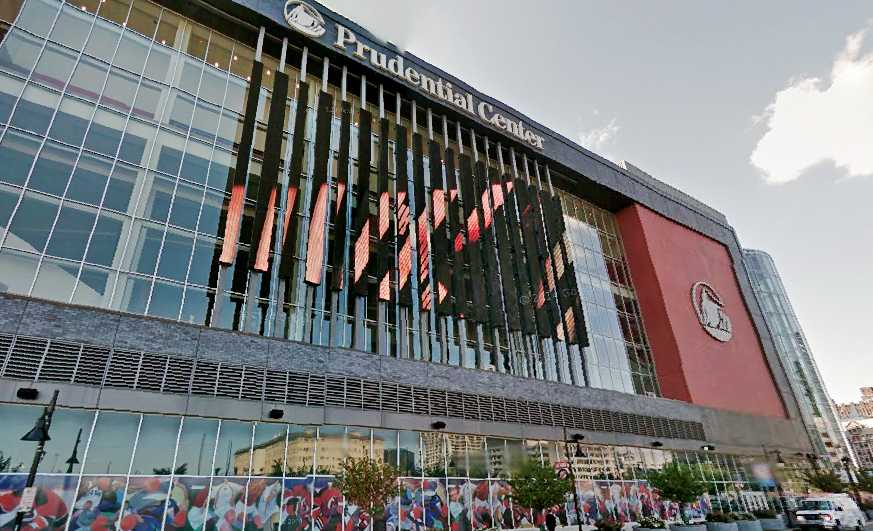 Photo Credit Google Maps
NJCU's 2015 Graduation Commencement, a ceremony that has in past years been held at the Izod Center, will take place at the Prudential Center in Newark.
The Prudential Center, also known as "The Rock," will hold the ceremony on May 12 at 9 a.m. Students have expressed mixed reactions.
"I prefer the IZOD center [because] its way bigger," said Brenard McClouden, a senior studying criminal justice, who added that he feels the Izod Center is more ADA (Americans with Disabilities Act) compliant.
The location change of the graduation ceremony stems from the Izod Center's announcement in January that it will be closing its doors after 34 years due to losses and mounting state subsidies in the millions.
"I really don't mind (the change), I just want to graduate," said biology major Diana Cabrera.
SGO President Alvert Hernandez recently spoke at a university senate meeting on February 9th, partly addressing the venue change and raising some questions: "Will the university cover the cost for parking as was done in the past?" and "Will seniors have a limit of tickets this year to the ceremony?"
NJCU isn't the only school affected by the arena closing. Montclair State University is another, out of a handful, school who needed to find a new venue.
Carol Birritteri, a hospital respiratory therapist and mother of four, has two children graduating from college this May.
"It's really frustrating as a parent to have to deal with all these schedule changes.  Having commencement moved on us is a heavy burden on me and the family because we have to re-arrange the schedule," Birritteri said.
Although there is frustration for the Birritteri's, the commencement changes do work in their favor.  Two of Birritteri's college students were scheduled to graduate on the same day, one from Kean and one of Montclair State. With Montclair now graduating at the Prudential Center, as well, on a different date, the Birritteri's now will not need split as a family to attend both graduations.
In the past The Prudential Center has held commencement ceremonies for Rutger's Newark, Kean University, Montclair State University, Seton Hall University and New Jersey Institute of Technology.
While the Izod Center has 4,200 parking lot spaces available, the Prudential Center has 3,500 spots. However unlike the Izod Center, the Prudential Center's parking spaces are located in garages spread throughout Newark.
The Izod Center with 19,040 seats has 329 more than the Prudential Center's 18,711 seats. The New Jersey Sports and Exposition Authority, which operate the state-owned Izod Center, gave hosting rights to the Prudential Center in the January announcement – meaning a number of other events originally planned for the East Rutherford center will be moved to Newark as well.
Seniors seeking information on mass transit access to the Prudential Center are encouraged to visit www.prucenter.com and check www.njcu.edu for updates in the coming weeks.