Despite Slow Start, Men's Basketball Fights Back To NJAC Semifinals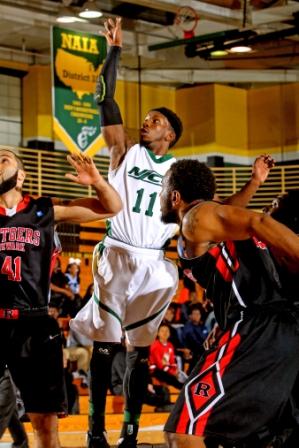 Hang on for a minute...we're trying to find some more stories you might like.
A rocky start for the NJCU Men's Basketball team turned into a playoff spot and
appearance in the New Jersey Athletic Conference (NJAC) semifinal game.
Despite starting the season off with a 3-10 record, the Gothic Knights were able to finish
13-14 and 9-9 in conference.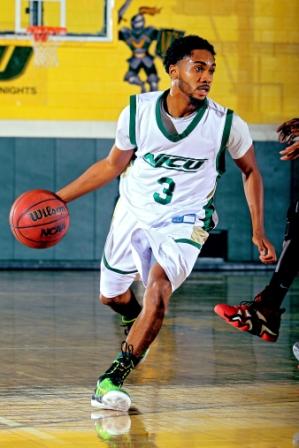 Photo Credit: Ira Thor
"It was a rough start, obviously, but we stick together," said senior captain Jourdan
Roberson.
And stick together is what they did.
The team rallied past TCNJ in the NJAC quarterfinals with a 74-60 win, but fell short to
WPU in a 61-63 loss in Wayne.
After David Cole's season ending injury last year, Cole credits his team for helping him
get back on the court and contribute to another playoff run this season.
"They kept me focused on my goal to get to the NJAC playoffs," Cole said. "These are
my main two guys," he said pointing to fellow captains Roberson and Drew Marley.
Last season the team qualified for the NJAC playoffs but lost to Kean University 78-79 in
the quarter finals.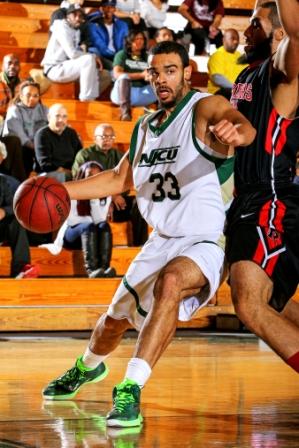 Photo Credit: Ira Thor
"We never gave up, we created an identity for ourselves," Marley said. "You got'ta take
things one game and one play at a time."
Marley and Roberson have played their last games as Gothic Knights while Cole looks
for the team to have a stronger start next season.
The team's comeback goes further than just the team captains.
Junior shooting guard Khalid Muhammad became the 28th
NJCU history to join the 1,000 point club.
Mohamed Elnagger, after suffering a back injury followed by being cut from the team
last year, pushed himself to earn a spot on the team his senior year.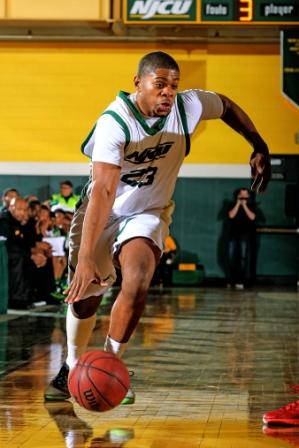 Photo Credit: Ira Thor
Neville Joseph put up 11 points in his debut with Gothic Knights and scored a career high
29 points against Ramapo on February 4th
Head Coach Marc Brown, his 8th
to confidence on the court after the men watched themselves score.
Two fan buses of supporters attended the semifinal game.
"I'd like to thank everyone for your involvement yesterday at our game, unfortunately we
didn't win but with your support it was a great turnout. We love you guys, appreciate it," Brown
said in video posted to the NJCU Athletics' Twitter page.
The semifinal loss voided the teams shot at the ECAC playoff games.
The team's last NJAC title was during the 2011 season.
For game and team updates, follow NJCU Athletics on Twitter @NJCU_Athletics