Habitat's Spring Break: Let's Build a House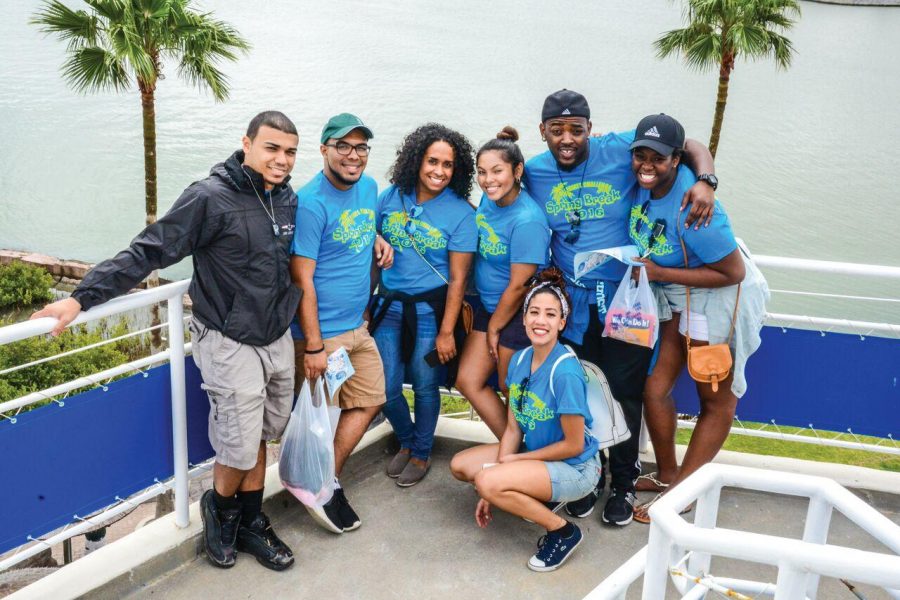 Nicole Marte
April 27, 2016
Students were given the opportunity to spend their Spring Break working with community members in Corpus Christi, Texas to help alleviate sub-standard housing. Being able to contribute not only some extra muscle, but also their creativity, strategy, and technical skills 14 students and two administrators embarked the week-long trip for the Habitat for Humanity project, coordinated by the Center of Community Service and Volunteerism within the Office of Campus Life.
Founded in 1976, Habitat for Humanity is a nonprofit ecumenical Christian ministry that builds houses with people in need. The organization has more than 1,400 local affiliates in the United States.
Valerie Ballestas said, "This trip was not like any of the trips I've taken from NJCU…[it] required time, dedication, and motivation. The end result was the satisfaction of seeing what we created with our own hands and knowing that we built a place where a family cannot only live, but also create lifetime memories of their own. I don't think I will ever get something like that anywhere else.
NJCU student, Shawn McCauley also said, "It was an honor to be with my fellow colleagues on this community service trip to Texas. The whole purpose of Habitat for Humanity is amazing, and I'm glad to have been a part of the construction of a house, knowing that there will be a family residing there making memories, celebrating holidays, having board game nights, and so much more…I hope to volunteer with them again in the future. I am glad my experience was with some amazing people."
This once in a lifetime trip was made available to all students, all it took was checking their NJCU email. An email was sent out with a list of requirements and a notice of the one-time fee needed to take on this amazing project. The fee included airfare, lodging, ground transportation, meals, and activities.
At first students were wary of the concept of having to pay a fee, but the Center of Community Service and Volunteerism assisted students in arranging fundraisers that would benefit them and reduce the cost of the trip.
"The trip…allowed for me to help build a home for a family, as well as bond with a group of very amazing individuals/peers in a way that could not have been possible in any other social context. The sense of togetherness that came with this experience made me feel part of a new family," said student Diana Mejia.
As NJCU's motto suggests "Enter to learn; Exit to serve,"students should feel more encouraged to help serve their community.
For more information, contact: Habitat for Humanity at www.habitat.org or NJCU Campus Life at www.njcu.edu/campuslife.