NJCU Students Support Refugees
Priscilla Arevalo
March 29, 2017
In late February, several student clubs and organizations came together to coordinate "NJCU Students Supporting Refugees: Open Arms, Open Hearts, Open Doors." Student leaders from the Muslim Student Association (including representatives Rania Noubani and former vice-president of the club Mariem Abedullah), joined with the Biology Club (Jeique Klinkerth), the Chemistry Club (Andi Geraldo), and the Drea[me]rs organizations (Sergio Crespo). Working together, they made this event a reality. The evening featured a dinner with several speakers, as well as a food, clothing and toy drive for refugee families recently resettled in Jersey City.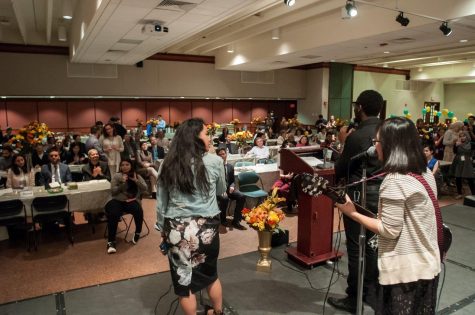 The event was very well attended with scores of refugee families joining in the evening, including families from Syria and at least one family from Eritrea, an African country bordered by Sudan.
All of the students gathered together to make this event a reality. Held in the Gilligan Student Union building on the second floor, there was even a special space for small children to play while their parents relaxed.
The evening featured several faculty and administrators, including President Sue Henderson, Dr. Karen Morgan, Dr. Audrey Fisch and Dr. Meriem Bendaoud; all of whom expressed their interest and concern for refugees and the Syrian refugee crisis and how it touches the NJCU community. 
Several speakers, including Dniesh Suryawanshi, a representative from Senator Booker's office, Esther Ongeri, from Senator Menendez's office, and Rolando R. Lavarro Jr., Jersey City Council President, were present to give remarks on this political issue and spoke about their concern over the unfair treatment of refugees in the U.S. at the hands of current President Donald Trump. 
While protests all over the world have been a testament to people's concern with this new president, it was inspiring to have such a timely and important event on NJCU's campus. 
After a light dinner, Zaki Minas, an NJCU Syrian student, and Hassan Aljabbouli, a Syrian scholar and NJCU professor, were gracious enough to provide remarks on their perspective about the refugee crisis and share an insider's view on how oppressive the current government is towards these communities, especially since we have so many Middle Eastern students/faculty in our own NJCU community.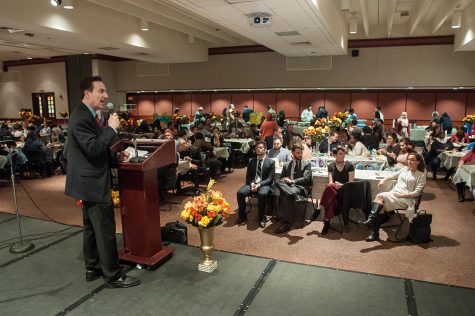 The presence of local activist Jessica Berrocal-Abdelnabbi, the director of public relations for Global Emergency Response and Assistance, Megan Johnson, an organizer from Church World Services; and Ahmed Shedeed, an Immigration Commissioner in Jersey City, highlighted the support this event drew from local organizations.
Finally, former vice-president of the Muslim Student Association Mariem Abedullah provided stirring remarks, reminding us all about the need for a commitment to our community. The thunderous applause spoke for itself that cultural sensitivity for refugee communities is alive and well here. 
Resources
You can find the NJCU Muslim Student Association (MSA) on Instagram (@njcumsa) and on Facebook at: www.facebook.com/njcumsa1
Church World Service, Jersey City