My Adventure as a Spanish Major
As a transfer student from Hudson County Community college, with an associate degree in hand, I started my educational journey at NJCU in the fall of 2014.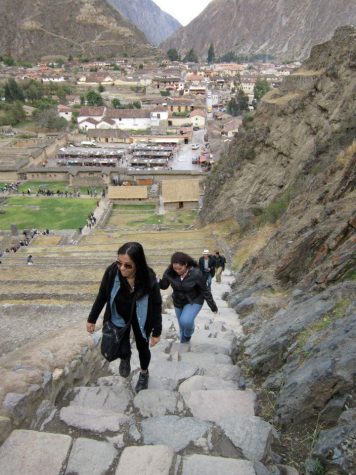 Looking for an environment that would enable me to develop my passion for history and languages, I made the best decision I have made thus far: I joined NJCU's Modern Languages Department in pursuit of a bachelor's degree in Spanish.
At a young age I learned the importance of languages and cultures, and how they naturally fit together. I realized that to understand a particular culture, it was essential to become familiar with its languages. And that is exactly the opportunity that the Modern Languages Department offered me: exposure to a variety of languages within their cultural contexts, with a bit of history and philosophy blended in. Not only was I able to take amazing classes in Spanish composition, grammar, civilization and literature, but I was also able to experience Hispanic culture first-hand. I was even able to learn some Mandarin.
My professors always made sure that we connected class content to real life. They went out of their way to arrange field trips for students to traditional Spanish restaurants, theater performances in New York City, and other events that incorporated course related concepts.
Being able to use my acquired knowledge outside of class was just as important to me as being able to show it on campus. The encouragement and guidance provided by my instructors to participate in educational activities and demonstrate my writing skills resulted in the publication of one of my class assignments in the department's student magazine, "Voces Latinas."
Today, after two years at NJCU and with my bachelor's degree completed, the Modern Languages Department still manages to keep me involved and excited about what is to come: I will be student ambassador for our undergraduate Spanish program at the Open House on April 8, I will be inducted into the National Spanish Honor Society this coming May, and I look forward to our upcoming departmental trip to Spain. We leave the day after commencement.
It's wonderful to know that my classmates ad I will have the opportunity to experience in person the history and culture that we studied in our courses.
As I look ahead to the next phase of my academic career, pursuing a master's degree in English as a Second Language here at NJCU, I would like for my experience with the Modern Languages Department to serve as an invitation to students who wish to expand their horizons, learn a new language, enhance their native one, develop a sense of culture, have their efforts valued, and most importantly, receive the constant support of a department dedicated to helping every one of its students achieve their goals.
---
Modern Languages Department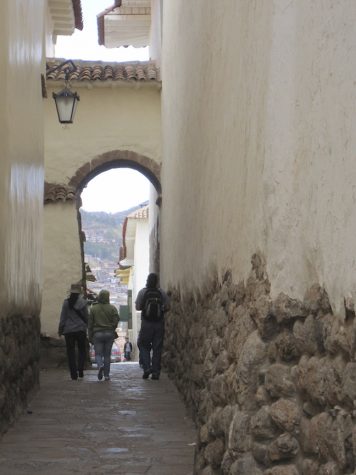 In addition to offering an undergraduate major and minor in Spanish, as well as a teacher preparation program in coordination with our College of Education, the Modern Languages Department offers elementary-level courses in Arabic, Chinese, French, German, Italian, and Japanese.
Department Activities
Sigma Delta Pi: NJCU chapter of the National Spanish Honor society. The Society honors excellence in the study of the language and literature of Spanish-speaking peoples.
"Voces Latinas" – an annual publication of our student's creative writing in Spanish.
International Film Festival: an annual event that introduces our community to widely acclaimed films in the languages and cultures studied in the department.
In FALL 2017, the Modern Languages Department will be introducing FIVE new courses:
Two are GENERAL EDUCATION courses (taught in English):
LANG 255 Violence & Resistance in Latin America (3087) – MW 9:55-11:10 – Tier 2
LANG 275: Islam Today (3088) – MW 4:00-5:15 – Tier 2
Three are LANGUAGE acquisition courses:
LANG 130 Spanish for Health Care Professionals (2842) – W 4:00-6:45 (Wall Campus)
LANG 215 Spanish for Bilingual (Spanish) Speakers (1459) – TF 5:30-6:45
LANG 270 Arabic for Arabic Speakers (3056) – MW 5:30-6:45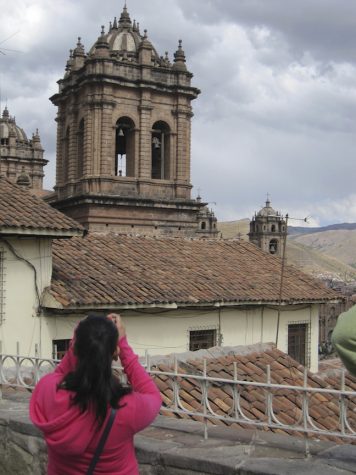 For additional information and advisement, please contact the Modern Languages Department:
Department location: Karnoutsos Hall, Room 202
Main contact: Dr. Alberto Barugel, Chairperson
Website: http://www.njcu.edu/department/modern-languages
Telephone: 201-200-3176 or 201-200-3177
Email: [email protected]