Ambitious West Campus in Progress
Hang on for a minute...we're trying to find some more stories you might like.
More stories from Diana Sanchez
NJCU's long-term project, University Place, involves leasing land to developers for four large private residential buildings. These mixed-use buildings will be constructed just off of West Side Avenue near the West Campus Village dorms that opened in 2016.
These buildings will offer market rate housing and other amenities such as retail shops. NJCU has entered into a 50-year ground lease agreement with two developers, Claremont Construction Group and KKF University Enterprises LLC. In a phone interview Aaron Aska, NJCU's vice president of Administration and Finance said the leases would give the university $1.4 million a year for the life of the lease agreement. "NJCU is expected to receive the full amount of ground lease rent starting in 2024. The $1.4 million in ground lease rent is expected to escalate at the CPI [Consumer Price Index], or another reasonable index." The university has yet to negotiate a second possible index.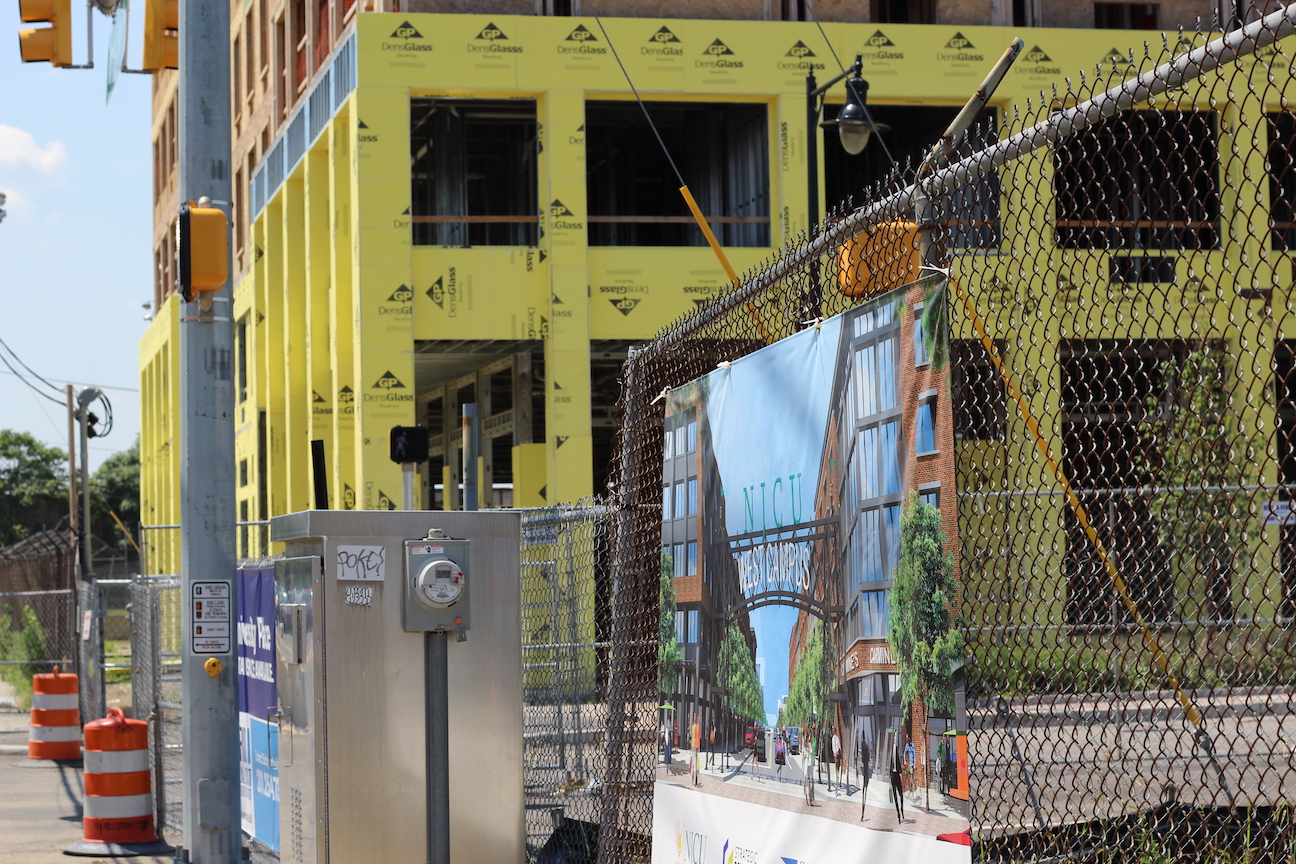 One of the developers, Claremont, began working on a $43 million building in October 2016 and it is due to open in 2018. Claremont is planning for this building to be more than 200,000 square feet. An NJCU press release said that it will have more than 100 apartments, and have approximately 170 parking spaces.
Building one will feature retail on the ground floor, housing on the upper floors and a two-story garage. Residents can come in via South Road which will be renamed Gothic Knights Road.
On September 20th, another company, KKF began building the second of the four proposed developments. It is a $50 million project. KKF will also be constructing a third building. In a university press release from September the development of both the second and the third building was described as "the $83 million P3 (Public-Private Partnership) residential project, led by KKF University Inc. LLC, will build two building [sic] that will have a combined 301 market-rate apartments, more than 11,000 square feet of transformative commercial space on West Side Avenue, and parking for 303 vehicles."
The fourth residential building will be developed by KKF. It is expected to break ground in Spring 2019. Aska says, "It will have 152 apartments and 12,000 gross feet of retail on the ground floor."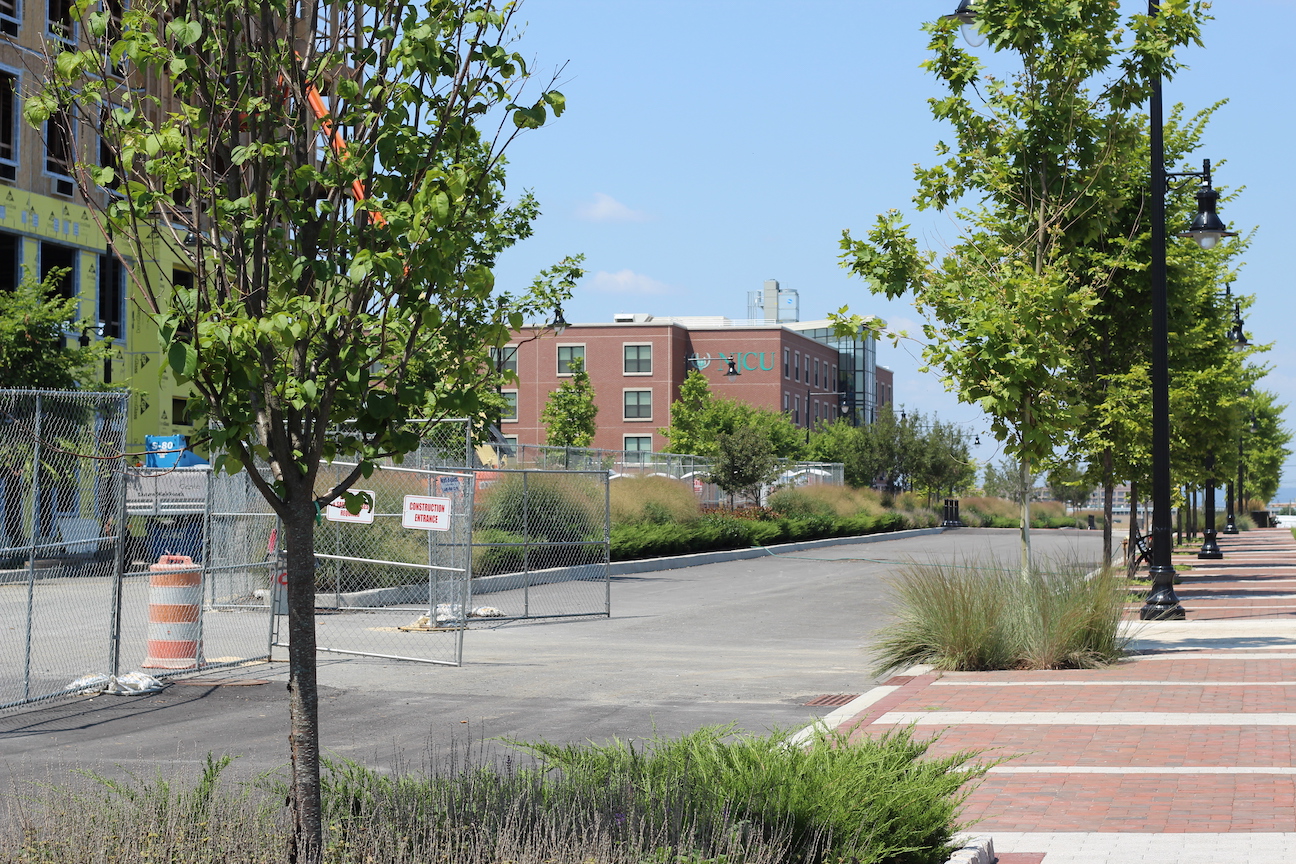 In a 2016 online article published in Real Estate NJ, Richard Sciaretta, an official from the Claremont company, was quoted as saying "Some of the rents for these apartments, in comparison to the residential towers by the waterfront, would be 30-35 percent less." Some apartments in downtown Jersey City, for example, 70 Greene (a 49-story apartment building) can cost as much as $2,210 for a studio alone.
According to NJCU's press release, this large scale plan is meant to "enhance Jersey City's West Side and have an enormous economic impact."
In addition, Sciaretta also said University Place will hopefully attract college freshmen and their parents and veer them away from the other state schools that are in competition with NJCU.
NJCU will use the funds from the ground leases, among other things, to further expand the campus, as well as build a possible Music, Dance and Theater building with a center for performing arts. A plaza will also be open to the public. Both NJCU and the developers involved will profit from this public-private partnership.
The partnership was made possible by the 2009 Economic Stimulus Act. Passed in the state of New Jersey, it allows public institutions such as NJCU to be able to have partnerships with private investors.
A ShopRite is also being developed by Crossroads Companies LLC. It is expected to take 14 months to construct and should be started in Spring 2018. Further construction will bring additional shops, on street parking and garages. The university is leasing the developers approximately 21 acres.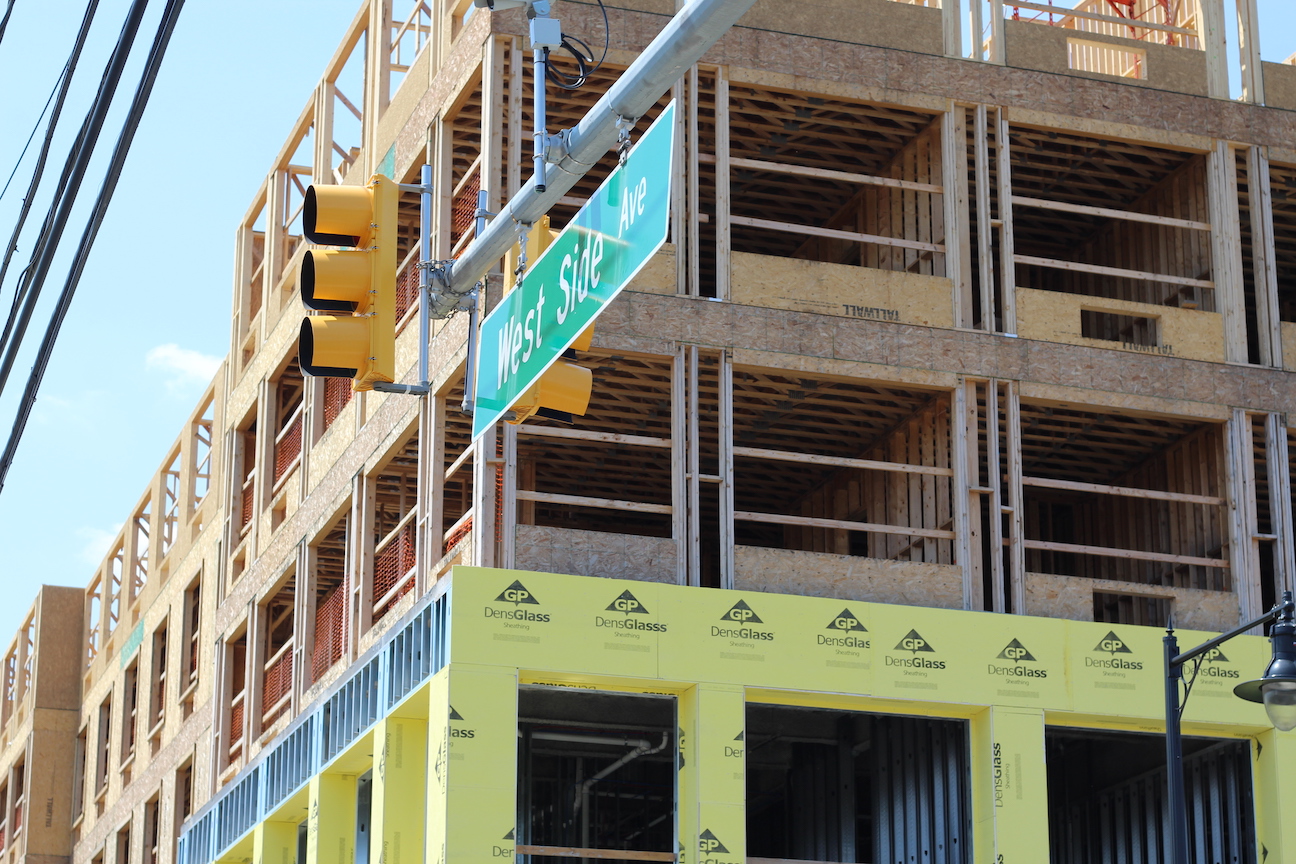 Aska said in late August that the university will most likely begin development on phase two of the infrastructure of the roads by this fall. "The infrastructure contains detailed plans of the roads, streetscapes landscape and a plaza. Phase two is being financed by the city of Jersey City." According to Aska, "Jersey City will reimburse the University up to $16 million for the Phase 2 infrastructure."
The project has already received tax relief from the state Economic Development Authority. Jersey City has also granted the project tax abatements. Tax abatements are a reduction of or an exemption from taxes granted by a government for a specified period of time.  According to recent reports, there will be four separate tax abatements; at least two of which will last for 30 years.
The investors involved with the market rate residencies are responsible for gaining their own financing. On September 20th at the groundbreaking event, President Henderson was quoted in the local press saying that "the ground lease will allow the university to hold down the cost of tuition for students."
This story was originally printed in The Gothic Times, Issue 3 of Fall 2017.