"Que Eres? Dominicanx" and Feeling Represented at NJCU
I have gone to a few NJCU events but one has never resonated so strongly with me like the Que Eres? Dominicanx did. It felt great to have my ethnicity so aptly represented, to nod along and exclaim "yes" to many of the references the writers were making. When Claudio Josuel Alejo mentioned "Sancocho" I squealed with glee; I remembered the special noodle-less stew my mom made for my dad and I during the harsh winters. The stew was a delicious blend of caldo (broth) with many kinds of meat served in the bowl; Sancocho is a delight for the taste buds.
The event made me feel validated. It took me back to when I was a child and my father would tell me stories about his father and the huge portrait he had of Rafael Trujillo that hung on his wall. "Trujillo manda aquí" (Trujillo is in charge) it said in small letters underneath the painting. My grandfather died not knowing all the terrible things Trujillo did to his people. He even changed his name to Raphael out of reverence for him.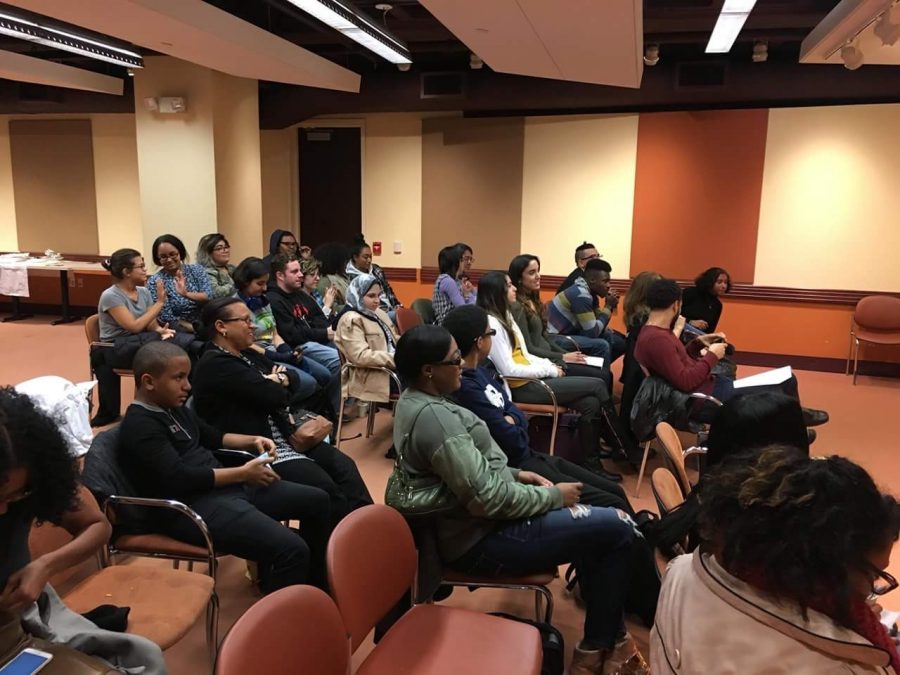 English Department
Ana Acosta's memoir, although inherently unique to her, reminded me that I too was considered an American by my family growing up. Even when I asked them to repeat certain Spanish words to me that I failed to grasp, they were considered "too Dominican for me to understand." I felt alienated from my culture during those moments. I already professed myself as American not knowing the disservice I was doing myself, stripping away the beautiful things that my parent's homeland had to offer.
Their homeland was my homeland. Our Spanish dialect is unique and quirky. Every time I hear a fellow Dominican speak Spanish, it's as if my ear tingles. There is no denying Dominican Spanish.
Listening to the speakers read in "Spanglish" brought me back to my childhood. It transported me to a time when my father was still alive and to the conversations my mother and his brother would have with him. It took me back to when I was a child who had to raise her voice just to compete with the level of energy the three of them brought to the room. The four of us competing for a chance to be heard amidst friendly discourse. That is what home felt like to me. That dialect brings me back to my first trip to Santo Domingo, the Dominican Republic's capital city. It brings back memories of my cousins, aunts, uncles and grandparents.
There is no doubt in my mind that I am proud to be a Dominican-American and to be a part of NJCU. I am orgullosa (proud) to be a part of a supportive and diverse multiethnic community, and of NJCU's English Department for letting the Dominican Republic take center stage.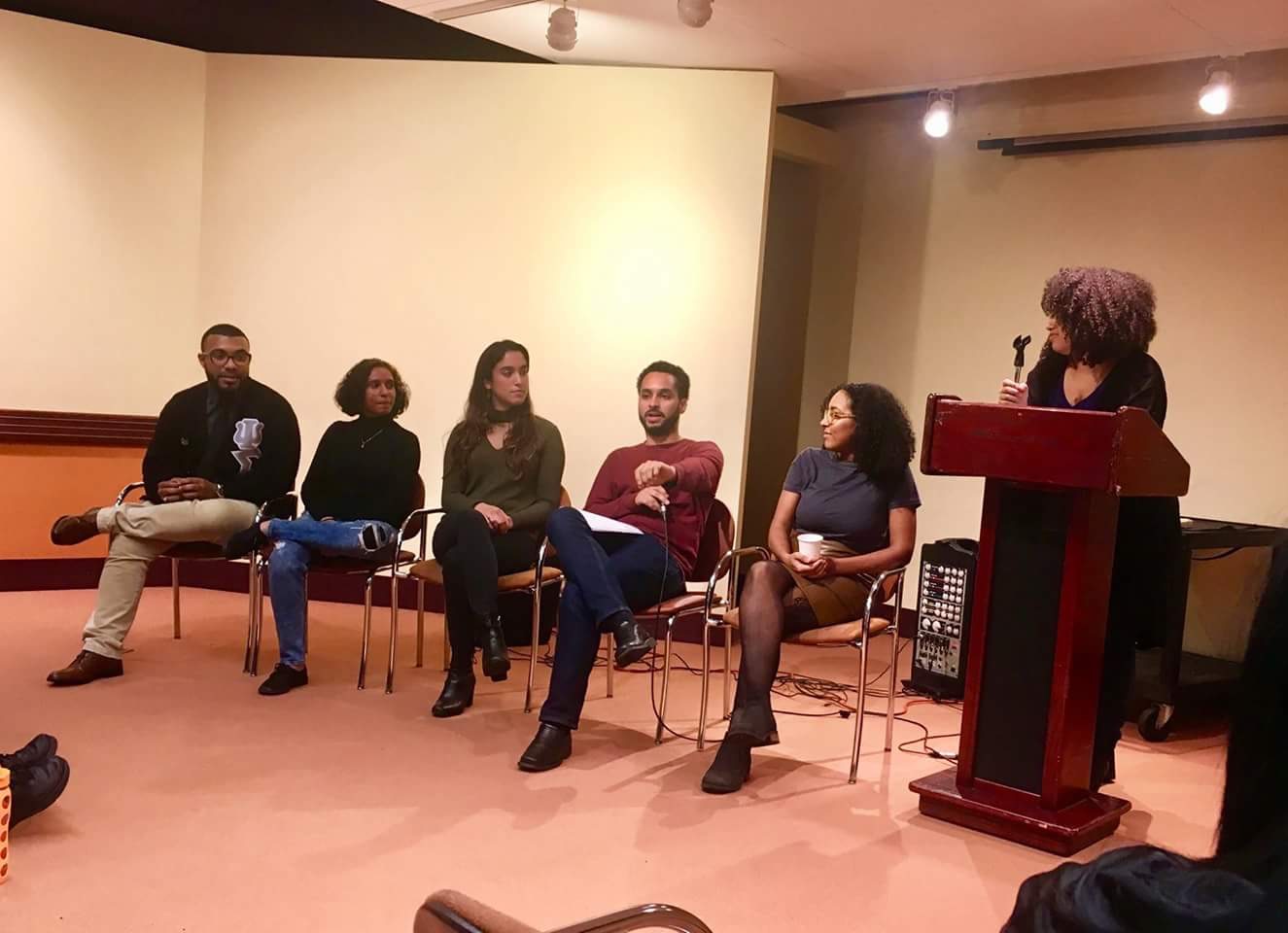 English Department