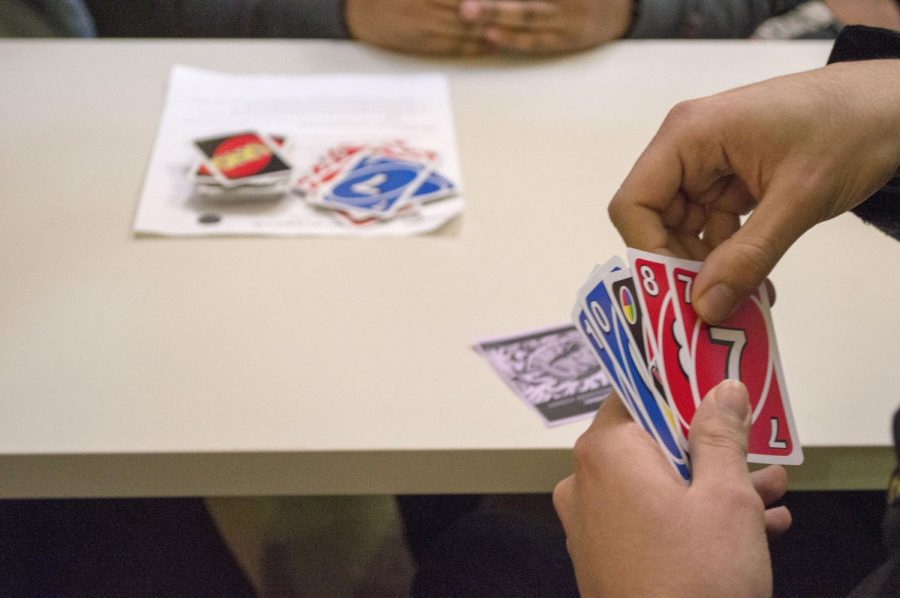 For the first time ever, SGO hosted an UNO Tournament right in the GSUB lobby. Over 40 students showed up to play the nostalgic card which promised a cash prize of $300. A lot of smiles and poker faces were on display while music like Michael Jackson's "Thriller" set the mood for the event.
Starting out with eight tables of six students, the game progressed from lighthearted fun to an intense competition even amongst friends. About an hour later, eight full tables dwindled down to a table of three.
Kiara Wood was the lucky first prize winner of $300 while Imani Hanks went home in second place with $50. The event was a great way for students to end the first week of a new semester with some friendly competition.- All photos courtesy of Kristen Hazzard.