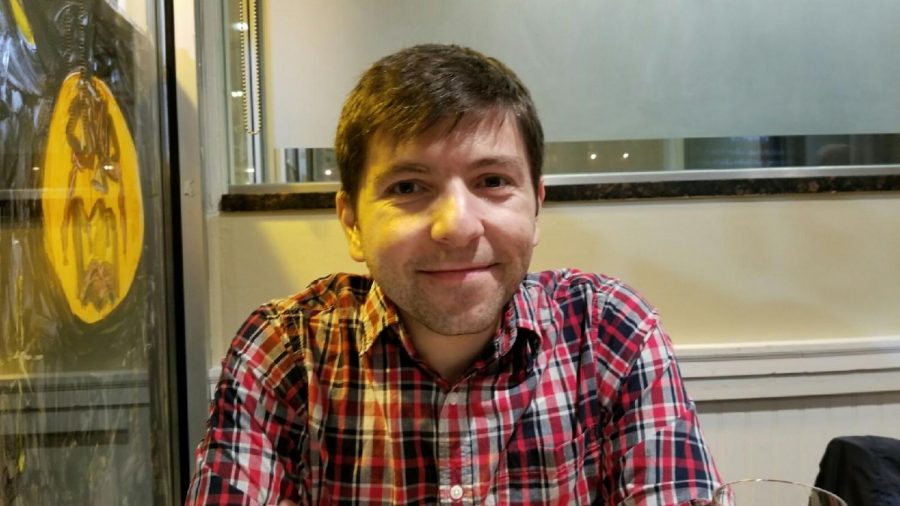 Vincenzo Capone originally came to NJCU as a forensic psychology and law enforcement major, but after taking a required chemistry course (and not enjoying it very much) he made the switch to journalism. As a freshman, Capone took creative writing with Professor Bruce Chadwick, who created a world for his students to write stories and characters to inhabit.Before this class, Capone had never written long stories but through these writing exercises, he began to foster his love for writing.
Paired with the encouragement from other NJCU professors, Capone decided to pursue journalism. At the time, Dr. Broderick was the faculty advisor for The Gothic Times and he saw Capone's potential as a writer and recruited him to the student newspaper. In his sophomore year, an introduction to film course opened Capone's eyes to the realm of entertainment and he became the Arts and Entertainment editor for The Gothic Times.
His journalism major and job at the student newspaper helped him maintain an inquisitive mind, taught him to be thorough and sharpened his time management skills. At the newspaper, Capone focused on writing for the advice column and Op/Ed section. Capone feels that professors were very supportive and genuinely wanted to see their students excel. He says, "NJCU gave me the tools to succeed." By taking classes at NJCU, the faculty encouraged and helped nurture and bring out the potential that he had as a writer.
Capone graduated cum laude in 2007. A few months after graduation, he worked as an editor for a magazine but left because he thought it felt more like public relation work then journalism. In 2008, he began working for Overcoming Obstacles, a nonprofit organization that focuses its curriculum on life skills that guide educators with a way to pave a road to success for their students. The program allowed him to combat bullying and make a difference in many young peoples' lives. He was tasked with writing blogs, proofreading and eventually became the managing director. He enjoys helping students develop the necessary skills to succeed.
These days, writing is still present in Capone's life but it is not at the forefront of his career; writing is more so geared towards his own personal projects.  As the managing director, he is tasked with studying the effectiveness of Overcoming Obstacles, looking at new material and possible partnerships to further strengthen it as well.  Capone has not forgotten his NJCU roots, however, and from time to time still meets up with his former professor and mentor Dr. Broderick to discuss movies and music.
Capone's tips for aspiring journalists:
Listen to Professors and other faculty, they may recognize an innate talent that you possess before you do.
Don't write things off, be adventurous and give things a chance.
Don't let fear stop you from trying new things.