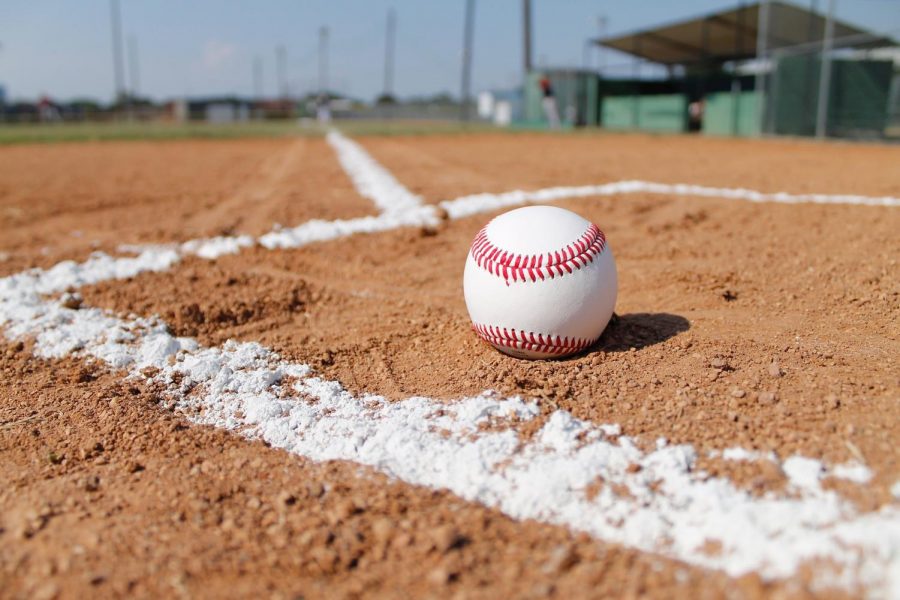 NJCU Baseball started their season out in the RussMatt Central Florida Invitational (Spring Trip). The Gothic Knights are currently 5-1 (win-loss). There were stand-out players throughout the week who are returning faces and new ones to look out for. The spring trip had game leaders in hitting and pitching. Dan Berardi, Nick LoGatto, Juan Pena, and Lenin Gomez were at the plate and Jose Ortiz, Kyle McCabe, Dan Foley, Kyle Kafer, and Sean Gibney were on the mound. From this trip, the boys have proved they know what they want and that would be to continue to win. The team has returned from Florida and will face Mount Saint Mary College on March 13.  
#NJCUBB Celebrates Two Wins on March 6
NJCU Baseball faced Albion College and SUNY Poly in the RussMatt Central Florida Invitational on March 6. In Game 1, Nick LoGatto, Bill Feehan, Mike Ramirez, Dan Berardi, Lenin Gomez, Tom Pulcine, Juan Pena, Jan Castellano, Jesse Kraft and Mike Albunia all received either a run (R), hit (H), or RBI. LoGatto rack up five RBIs throughout the game and played great defensive. LoGatto made a homer to left field in the first inning which allowed for Ramirez, Berardi and Gomez to score. Berardi advanced to third base and scored due to a passed ball in the fourth inning. Pulcine singled to the right and LoGatto lined out to third base. The game went into the tenth inning and lasted for three hours and forty-nine minutes. Ramirez singled down the right field which allowed for Lenin Colon and Mike O'Donnell to score in the tenth inning. The Gothic Knights won 15-14.  
In Game 2, NJCU played against SUNY Poly. NCJU received only one error for the entire game. LoGatto, Feehan, Ramirez, Berardi, Gomez, Pulcine, Pena, Castellano, and O'Donnell collected a few at-bats (AB), runs (R), and hits (H). Ramirez and O'Donnell were the only players to receive a RBI. On the mound, Ramirez replaced Sean Gibney as pitcher and was able to bring in a win during the ninth inning. Gibney collected six strikeouts (SO), three groundouts (GO) and one walk (BB). Ramirez brought in eight strikeouts (SO), six groundouts (GO) and by the end of the night he became winning pitcher of game 2. The Gothic Knights won 4-2.  
#NJCUBB Suffers First Loss of the Season  
The Gothic Knights faced Trine University in their final game of the Invitational on March 7. NJCU witnessed their first loss after making history for collecting a record of five wins to zero losses (5-0) in the start of their season. In the third inning, Berardi doubled to the left field from there Mike Ramirez advanced to third and Bill Feehan scored. Ramirez, Feehan, Berardi, John Miano, Lenin Gomez, Mike McLaughlin, Tom Pulcine, LoGatto, Pena, Matt Corsi, Mike O'Donnell, Jan Castellano, Mike Albunia, and Leo Colon were all able to receive at-bat (AB). Feehan was the only player to collect a run (R) however Feehan, Ramirez, Berardi, Albunia, and Pulcine did make a few hits (H). By the bottom of the seventh inning, the Gothic Knights were unable to collect a win and NJCU lost 1-17. Despite the loss, the Gothic Knights started on a good note and will continue to gather more wins as the season continues.