Oct. 16: Visiting Artist Brian Emrich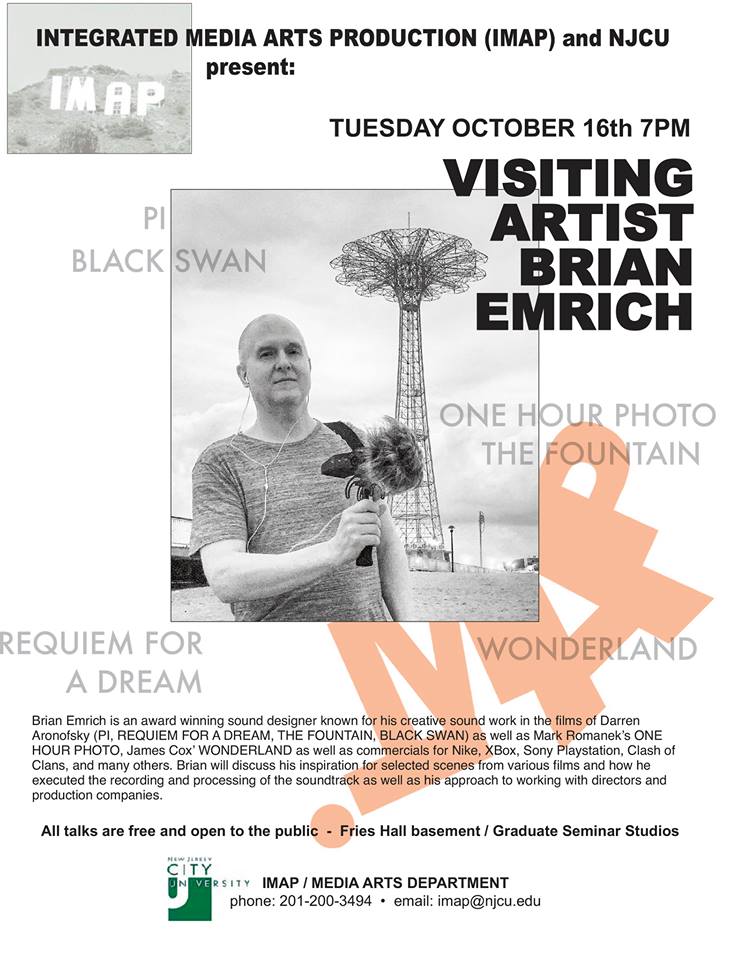 Integrated Media Arts Production (IMAP) and NJCU will be hosting Brian Emrich this Tuesday, Oct. 16 in their ongoing Visiting Artist Series. It will be held in the Fries Hall Basement at 7 p.m.
Emrich is an award winning sound designer known for his creative sound work in the films of Darren Aronofsky ("Pi," "Requiem for a Dream," "The Fountain," "Black Swan") as well as Mark Romanek's "One Hour Photo," James Cox's "Wonderland" and his commercial work for Nike, Xbox, Sony Playstation, Clash of Clans and more. Emrich will discuss his inspiration for selected scenes from various films and how he executed the recording and processing of the soundtrack as well as his approach to working with directors and production companies.
All talks are free and open to the public.