My Trip to 'The View'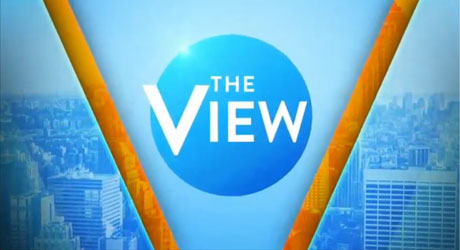 This semester I've had the pleasure of being part of the studio audience on The View on two occasions. The experience was amazing considering the fact that for the first time I was able see high profile commentators.
The first time I attended, the cast members were doing their Monday 'Hot Topics' where they spend the entire episode going over trending topics in the media. Their main focus on that episode was the Kavanaugh hearing. The cast members put on a good show on and off camera, but I enjoyed Whoopi Goldberg the most.
I went again because I knew the singer Troye Sivan was going to be on to promote his new movie, "Boy Erased." Seeing him was amazing because I had never seen a famous singer in person before.
I was able to go to The View for free using 1iota. It's a service that allows people to be part of the studio audiences of well known talk shows and celebrity events like award shows, live performances and movie screenings. If your interested in being apart of a studio audience of a show or event, you should definitely check out 1iota.
About the Writer
Darren Greene, Podcast Producer
Darren Greene is a senior Media Arts major.