NJ Professors Demand What Is Long Overdue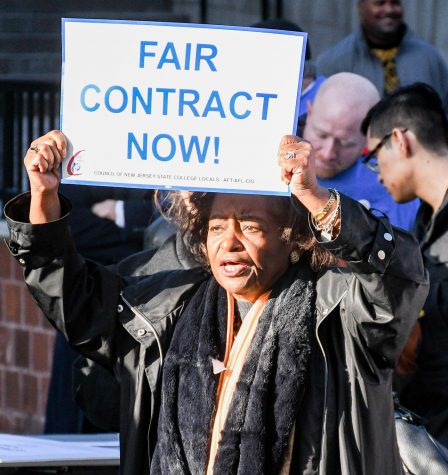 In late November, the American Federation of Teachers Local 1839 held a rally at NJCU to demand a contract for full time and adjunct faculty. This was part of a statewide demonstration to help faculty gain momentum in demanding a contract. There had not been any formal contract since July 2019. Many other protests were also held at New Jersey colleges on the same day, including at Ramapo and Montclair State University. After Thanksgiving reports indicate that there will be an anticipated four year contract for part-time faculty of approximately $230 per credit raise.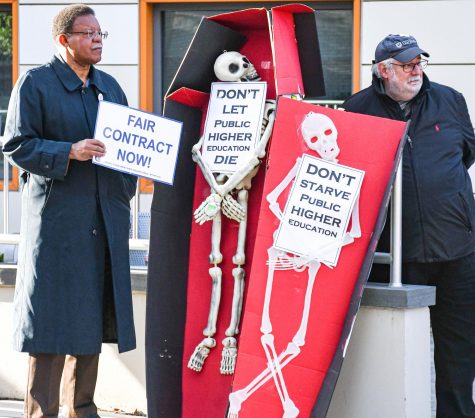 Students and staff gathered outside the Gilligan Student Union to support their professors in the fight for fair pay. There were various professors, students and staff speaking at the rally. With bullhorns they shouted, "Fair contracts now!" Basel Mansor, an economics professor said, "I'm here to support the union effort for adjuncts to be able to afford an income that is do-able. The adjuncts contribute to the learning process and should be valued here."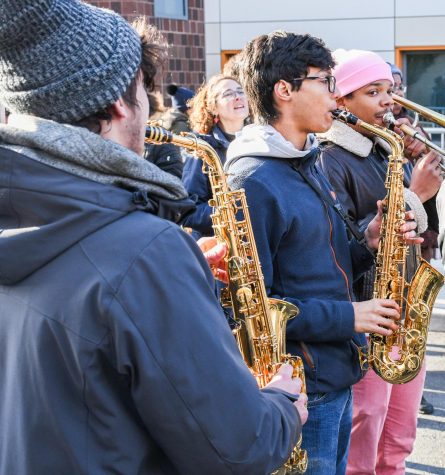 The rally was in an uproar as there was trumpets, drums and a marching band playing to the tune of "The Saints Go Marching In." There were various speakers at the front with signs that screamed "Don't let higher education die!"
Barbara Hildner, president of AFT -1839 reiterated the fact that adjuncts make up a majority of the faculty. "Adjunct professors make up about 70 percent of the staff, and this demonstration is to highlight that they have gone
without a contract since July, and the state will not fund them." Students also demonstrated their solidarity, and Shila Gonsalves, a sociology major said," It is really bad that they are doing this to the majority of the professors. It is unfair they should be paid for what they are doing."
About the Writer
Sandra Mendez, Arts & Entertainment Editor
Sandra Mendez served as the A&E Editor for the 2019-2020 and 2020-2021 school years. She graduated with her degree in Sociology in June 2021.