Student Government Brings the Heat when discussing Heating, Parking, Scholarships, and More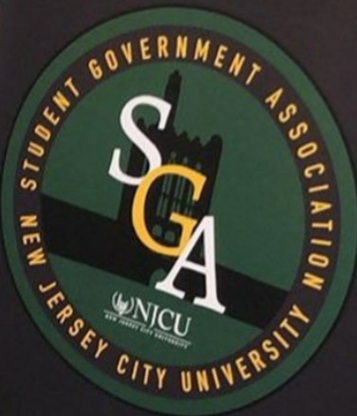 The Student Government Association (SGA) held its first meeting of 2020 on January 27th. Many issues were discussed including heating and parking concerns. Ricky Cruz, SGA president talked about concerns students have brought up about heating. Students said that rooms in Vodra Hall have been too hot. One student said there is concern, especially for those with asthma. Other students said they're distressed about West Campus Village being too cold. It was said some thermostats will not go above 50 degrees in some cases. Students said that when they try to raise it, the temperature reading would always drop back down to 50. In an attempt to address this problem, SGA announced the creation of a heating committee. 
          On the issue of parking, Cruz said that Lot 6 was almost closed this semester but SGA had fought in order to prevent that from happening. Lot 6 is on West Campus near Route 440. Cruz explained that according to the administration, Lot 6 is only heavily used between certain hours. Last semester, it was announced that Lot 6 would close due to ongoing construction at West Campus. 
          SGA announced that scholarships for the 2020 semester were successfully awarded. Almost $20,000 was awarded to students. On February 3rd, a new advisor will be starting their duties with Student Government. Executive Vice President of SGA, Sunky Chang announced Green and Gold Day will be on February 3rd from 12 p.m. to 5 p.m. The flag raising for Green and Gold Day will be at the front lawn at 11 a.m. Meet the Greeks will be taking place on February 13th from 6 to 9 PM. There will also be a Karaoke Night on February 10th from 6 to 9 p.m. at MPR B. There will be free food and activities. Vice President of Internal Affairs, Richard Salmeron introduced Commuter Connection, a workshop which will provide insight for commuters. Safety, resident life, recycling, and more will be addressed at this meeting.
          Students were also updated on changes made and renovations that will begin to take place on campus. Many committees have been put in place to make considerable changes to campus. A number of those committees include the President's Committee, Senate Committee, Heating Committee, Public Safety Committee, Finance Committee, and many more. SGA Manager, Jeffrey Dessource reported that there have also been many renovations approved for club spaces in GSUB. A lactation space, for mothers to breastfeed their children, is planned for construction on the 3rd floor of GSUB. The Center of Community Engagements moved to the 2nd floor of GSUB and Life and Housing has been moved from West Campus to GSUB. There are also new all gender bathrooms on the second floor of GSUB. Due to complaints of limited menus on Fridays at GSUB, Subway will now open on Fridays. On February 3rd, a new Advisor will be starting their duties with Student Government.
About the Writer
Ivana Estime, Contributing Writer
Ivana Estime (she/her/hers) is a junior Music, Dance, and Theatre major.