Kobe Bryant: A Legend Gone Too Soon
When I heard the news in late January about Kobe Bryant, his daughter Gigi, and seven other victims, I thought to myself, "There is no way Kobe is gone, this must be fake news."
 I was speechless, I didn't know how to feel and didn't know what to say. I felt like I lost someone very close to me because I watched Kobe growing up as a kid. He was my favorite player and that's all I ever talked about when it comes to debates and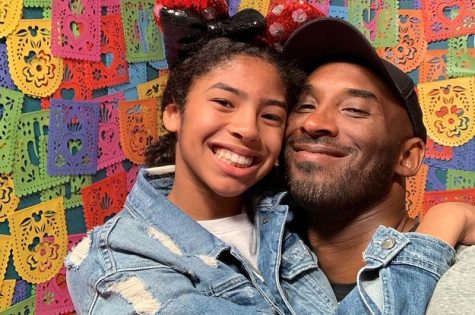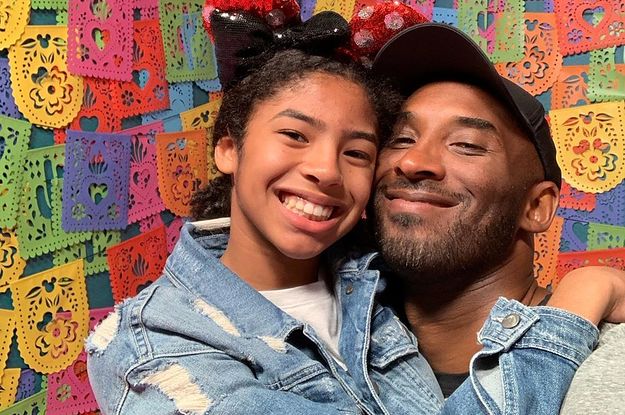 arguments. During the 05-06 and 07-08 season, Kobe led the league in scoring with averages of 35.4 and 31.6. The man could score at will and was determined to put up numbers.
Early Life 
         Kobe Bean Bryant was born August 23, 1978 in Philadelphia, Pennsylvania. His father, Joe Bryant, was a professional basketball player that played for the Philadelphia 76ers and his mother is Pamela Cox Bryant. Kobe's father left the NBA and moved with his family to Italy where he continued to play in the Italian League. Little Bryant adapted to the new lifestyle and learned to speak Spanish and Italian fluently. As a child, soccer was the sport he practiced the most while he was in Italy.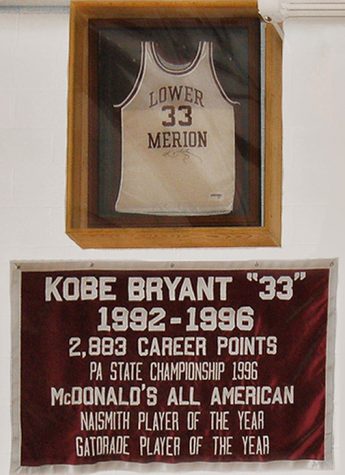 In 1991, the family returned to the United States and Kobe then attended Lower Merion Institute. At first, the team didn't perform well, only winning 4 out of only 20 games. Then the team started to improve as Kobe was the school all time leading scorer with 2,883 points surpassing players such as Wilt Chamberlain and Carlin Waley.
Success on the Court
         Thanks to his performance, USA Today and Parade Magazine gave him the Naismith Prep Player of the Year Award and was included
 in the McDonald's All-American Team. Kobe Bryant's senior year he averaged 30.8 points, 12 rebounds, 6.5 assists, 4 steals and 3.8 blocks per game, achieved the state title with a record of 31-3. After finishing high school, Bryant decided to go straight to the NBA and not attend college. In the 1996 draft, he was the 13th pick in the first round and landed with the Charlotte Hornets. He ended up getting traded to the Lakers for Vlade Divac, a center for the Los Angeles Lakers. During his rookie season, Kobe had injuries that prevented him from showing his full potential such as the flu and a hip injury, but in his second season he performed well.
         His performance was so good that he started to get compared to Michael Jordan. When they played against each other, Bryant had 33 and Jordan had 36. In 2000, Kobe married Vanessa Lane and had two daughters: Natalia Diamante (2003) and Gianna Maria-Onore (2006). Before Shaquile O' Neal departed for Miami in 2005, the Lakers had been NBA champions in three consecutive seasons (2000, 2001, and 2002). 
Black Mamba
         Kobe Bryant's work ethic and competitiveness is definitely unmatched from any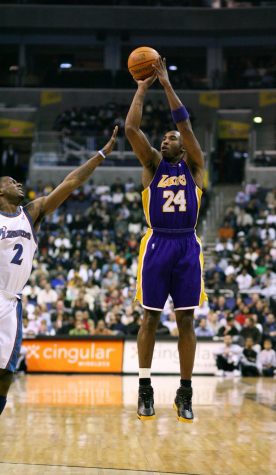 other player we've seen in the league. Black Mamba, which is his nickname, is a venomous snake and earned the name due to the type of mindset he had. Kobe's mindset was to embarrass whoever he was going against each and every game. He was a dangerous man when stepping on the court because you didn't know what he was going to bring and just like the snake it's, dangerous and can poison you. Night in and night out he gave it 110% and left it out on the court. From the way he walks and talks it was like watching another Michael Jordan on the court because he studied everything about him. When you talk about the Michael Jordan of our generation, Kobe's name was always mentioned because their play styles were just alike.
In his career, Bryant was the youngest player to reach 10,000 points in 193 days. He was also the first player to score 45 points in four consecutive games.
         In the 2002 All-Star game, Bryant was the most valuable player amongst all the players. In 2003, he became the first player to hit 12 three pointers and two years later against the Dallas Mavericks he scored 62 points in three quarters. On January 22, 2006, Kobe scored an unbelievable 81 points against the Toronto Raptors which is the second most points scored in an NBA game. Later on in his career he started suffering serious injuries such as rotator cuff injury and even suffered from a torn achilles. At this point, I knew it was only a matter of time that retirement was coming.
Retirement
         In November 2015, he announced his retirement in a poem on the Players Tribune website titled "Dear Basketball". The film was five minutes and twenty seconds and it debuted at the 2017 Tribeca Film Festival. The film won an Academy Award for Best Animated Short Film at the 2018 Oscars. In Kobe Bryant's final NBA game which was April 13, 2016, he ended it on a great note. He finished the game with 60 points against the Utah Jazz and came away with the victory. It was a game to remember and a good performance to a Hall of Fame career that Kobe has.
Bryant also partnered with the non-profit After School All Stars as a part of Kobe & Vanessa Bryant family foundation. Kobe also has his own summer camp called Kobe Bryant Basketball Camp, which is located in Santa Barbara, California.
Aftermath of Death
         His death left the world stunned, speechless and it was heartbreaking to hear. Fans were in grief and tears as the news spread about Bryant's death. Even people that were not serious fans could only feel heartbreak and sorrow. Bryant impacted many fans and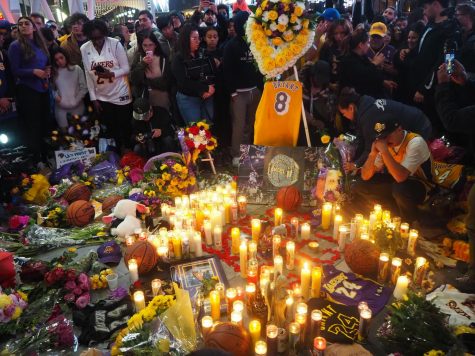 the game of basketball in such a great way. Children growing up looked to Kobe as the greatest and were determined to follow his footsteps. His legacy will go on and will be remembered as one of the greatest players to step in the NBA. Kobe Bryant was a role model, father, friend, and a loving husband. Everyone wanted to be like Kobe when they were growing up. His work ethic, love and determination for the game of basketball is like nothing we've ever seen before. Kobe was determined to be great no matter what it takes and didn't let anyone outwork him. As we mourn his death, Kobe Bryant's career is one to be remembered and he will be loved and missed.