Track and Field: Record Breakers
NJCU's Track and Field team has come a long way and made outstanding progress since their debut season in December 2018.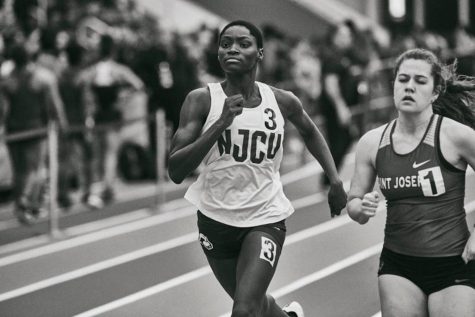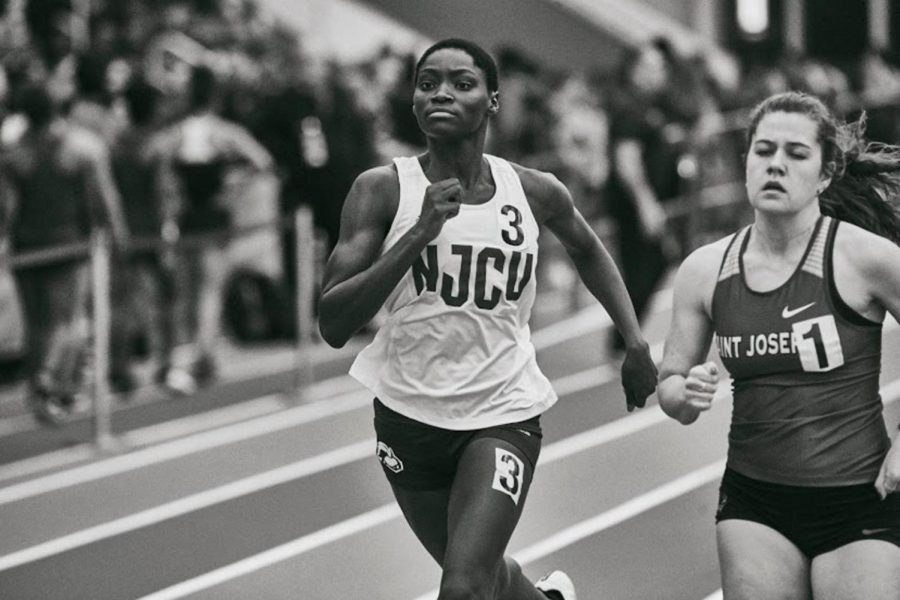 Shania Robinson, a junior in Fine Arts and Crafts, broke the university's record in the 300-meter dash with a time of 44.01 in a meet earlier in December. She began her athletic career at Henry Snyder High School, just across the street from NJCU. Outside of sports, Robinson likes to spend time with her teammates and family. She has interned at the 2019 Golf Tournament held in Jersey City as well. You can catch Robinson around campus taking pictures, dancing at our university functions, and even modeling.
"It's kind of hard to juggle sports and school," She said. "Especially when you have a track meet every weekend and sometimes during the week for nine months straight. You would be too tired to get your schoolwork done and sometimes you would have to do it at a track meet." Robinson said there is a lot of pressure because as an athlete, one would has to maintain a certain GPA in order to stay on the team.
Her aspiration as a student is to get better grades, however, her world will always revolve around running. Shania hopes to break more records and after college she wants to go to the Olympics.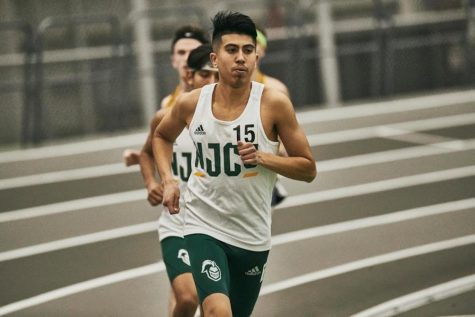 Another record breaker in the track team is Jose Recinos, a sophomore Marketing major from Union City. Jose Recinos broke NJCUs 5000-meter dash  and 8000-meter dash event this past December as well. Recinos said, "All the summer mileage and workouts I had done up until that point had finally paid off. I would've never thought I was going to be able to beat the school record in my first year. I honestly thank my teammates and my coach for getting me that far this past cross-country season."
Recinos' life outside of sports consists of spending time with his friends, doing homework for classes, or at home playing video games. Students and athletes that go to the university's gym, John J. Moore Athletics and Fitness Center, might recognize his friendly face from working at the front desk. Since he does not live on campus he drives a 30 to 40 minute commute to and from campus almost six days a week.
He said, "Being a student athlete is great. The support we get from the athletic department is amazing and being around my teammates is always a great time. However, it can be stressful at times." Trying to keep up with his job, school, and athletics is a workload. He tries to stay focused by remaining positive, sleeping well, eating healthy, and trusting the process. Recinos hopes to break more records as the season advances.