NJCU Virtual Events & Resources 3/23 – 3/27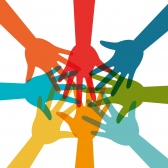 Empowered women, Empower Women Virtual Coloquium
Student Intern Presentations
"Panic and Pandemics: Please Hold Your Discrimination"
Presented by Asia Goode
"Milk Matters: To Pump or Not to Pump"
Presented by Elexis Young
"Sex Work in the 21st Century: Misconceptions, Stigma, and Capitalism"
Presented by Destiny Rodriguez
Tuesday, March 24th at 2 p.m.
https://NJCU.zoom.us/j/998547470
---
Community Hour
A Virtual Connection Group
Hosted by the NJCU Women's Center
Everyone is welcomed!
Thursdays from 2 to 3 p.m.
https://njcu.zoom.us/j/754567976
---
Resources
Compiled List of Resources by NJCU
https://www.njcu.edu/academics/resources-services/community-engaged-learning/community-center/student-resources
---
Military and Veteran's Services
Info from NJCU Veteran's office
Are you in crisis or concerned about one?  
Veterans Crisis Line: Suicide Prevention Hotline 
800-273-8255, Press 1 
https://www.veteranscrisisline.net
Need to talk to someone who can relate?  
NJ VET 2 VET Help Line 
866-838-7654
---
The Hub
The Office of Centralized Tutoring and Academic Support Services is available remotely through Zoom. Services include tutoring, academic coaching, embedded tutoring, and workshops.  
All inquires and appointments for tutoring services can be addressed via The Hub's Remote Reception Desk.
Students can enter The Hub's Remote Reception Desk by 1) clicking the Zoom link below or 2) by visiting Zoom.com > selecting "Join a Meeting" > entering the meeting ID listed below.
Link: https://NJCU.zoom.us/j/636590124
Meeting ID: 636590124
Hours of operation:
Monday-Friday 9:30 a.m. to 5:00 p.m.
Additional contact information:
email: [email protected]
phone: 201-200-3513
Email and voicemail are checked frequently during hours of operation. For immediate assistance, please visit The Hub's Reception Desk via Zoom during hours of operation.