Hollywood Takes a Huge Hit
The Entertainment Industry Bends the Knee to COVID-19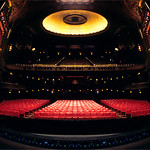 Major blockbuster films, such as the James Bond movie "No Time to Die" and Marvel's "Black Widow" are getting new or pending release dates due to the coronavirus pandemic. Movie theatres across the United States are forced to close their doors in order to help flatten the curve of the COVID-19 spread as ordered by the Centers for Disease Control and Prevention (CDC) for all non-essential businesses to halt.
Some other films which have been affected by this are "Mulan", "Wonder Woman 1984", "A Quiet Place II", "Fast 9", "The New Mutants"," Peter Rabbit 2", and dozens more. Warner Bros' "Wonder Woman 1984" has its third new release date scheduled for August 2020 after being pushed to June 2020 from its original November 2019 date because the producers wanted the film to be released in the summer. Paramount's "No Time to Die" also faced multiple new dates and is now slated for November 2020. Universal Studios' "Fast 9" has been pushed back a complete year to May 2021.
Disney's "Mulan" and "Black Widow" have new release dates as well. Although both films' final trailers have already been released, marking the end of their ad campaigns; they will still be able to have their run in theatres. "Mulan" already had its world premiere in Los Angeles on March 9th before it was ultimately pulled from being launched. "Mulan" is now set to be released in July 2020.
"Black Widow" is set for November 2020, on the date Marvel's own "Eternals" was to be released; all of the Marvel release dates have been pushed back due to this. With COVID-19 being declared a pandemic on March 11, most theatres remained open for one last weekend. Based on information from Box Office Mojo, a total nearly $54 million was made at the box office for the weekend beginning March 13. The Hollywood Reporter revealed that this was the lowest weekend box office total since September 2000, which was even lower than the totals from the following two weekends after the September 11 attacks.
The movies which were released before March 11 proved unable to make a significant impact in the overseas box office since many other countries were battling the virus before the United States.
Paramount's "Sonic the Hedgehog" was able to make a huge splash in the domestic market with about $146 million after a dismal first-reaction to its debut trailer. Although grossing slightly more domestically than a similar live-action video game movie, "Pokémon Detective Pikachu" foreign gross was less than the U.S. Pokémon film by more than $100 million.
"The Invisible Man" and "The Way Back" were also performing fairly well at the box office for films of their size before theatres ultimately closed. Disney Pixar's "Onward" was severely undercut from its potential success by being in theatres for only a little over a week. The film had a massive 72.9 percent drop in its second and final weekend. The movie only made $42 million overseas and $61.5 million domestically.
Movies are not usually available for purchase until after three months from their theatrical release. Due to the ongoing pandemic, most of the films whose run have been cut short became available for purchase on Apple TV and Amazon. A few of those films are "Onward", "Birds of Prey", "Call of the Wild"," Bloodshot", and "The Invisible Man".
Netflix is one of the biggest competitors to the movie industry. Although the streaming service grossed $20.15 billion worldwide in 2019, its business model is very different from that of theatres. Netflix's goal is to always keep their members subscribed through the constant release of new content; the main difference in comparison to the theatre model is that Netflix users pay a set price once a month whereas, in order to watch a movie in theatres, each person would be charged to watch the film. Netflix also has a surplus of content slated to grace their platform in the upcoming months. They recently released "Self Made", "Ozark" season 3, and the "Tiger King" docuseries.
Many have posed the idea for studios such as Disney to put their delayed releases on their streaming service Disney+. This begs the question if the company would risk not making a billion dollars from "Black Widow", a film in the Marvel franchise where each entry has earned more than a billion or at least gotten very close. In 2019, Disney earned over $10 billion in the worldwide box office, the most for any studio of all time.
This does not include the money which Disney has earned from their multiple theme parks, merchandise, and other sales, which added up to over $69 billion in 2019. With the future of Hollywood in limbo, it is unknown what the situation will be for movie theatres within the upcoming months. There is a lot left up in the air about COVID-19; whether it will dissipate by May or August, a range many experts have predicted. Many theatres are already facing possible bankruptcies. Will the movie business be able to return back to normal after COVID-19 passes over? Only time will tell.
https://www.businessinsider.com/movies-impacted-by-coronavirus-no-time-to-die-mulan-sonic-2020-3#lionsgate-delayed-three-of-its-upcoming-releases-including-spiral-8
https://www.hollywoodreporter.com/news/box-office-weekend-hits-20-year-low-coronavirus-pa
ndemic-1284734
https://www.boxofficemojo.com/weekend/?ref_=bo_nb_hm_secondarytab