Virtual Artist Talk: Aminah Chaudhary
Aminah Chaudhary, a soon to be class of 2020 graduate and former Production Manager of the Gothic Times will be virtually displaying a collection of her recent series of hand embellished silkscreen butterfly kites through New Jersey City University's platform, as a part of New Jersey City University's 2020 BFA virtual exhibition. The show is happening virtually because of the current situation around us caused by Covid-19. This year's exhibition will include NJCU's BFA students graduating with concentrations in graphic design, illustration, ceramics, jewelry, painting and drawing, photography, printmaking, and sculpture.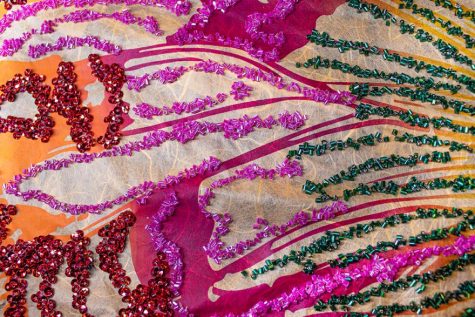 Aminah will be showing nine butterfly kites from her series UNTETHERED. She is presenting her culture, her childhood, and the women of her family through these kites. All of the kites in this series were made using beautiful and bright ink on the silkscreen on top of handmade translucent paper. Aminah has given these butterflies names after all the beautiful young women in her family, and each name is enhanced with a characteristic they represent to her.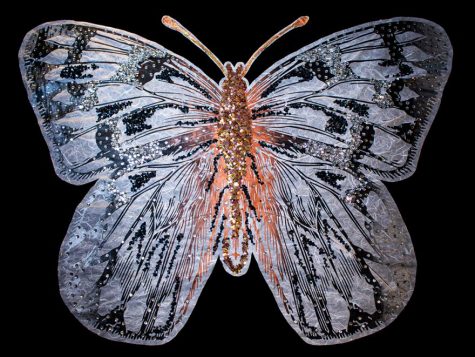 "Let all the women in the world, young and old, express their fragility and beauty to the world while being strong  and soaring higher and higher in the sky."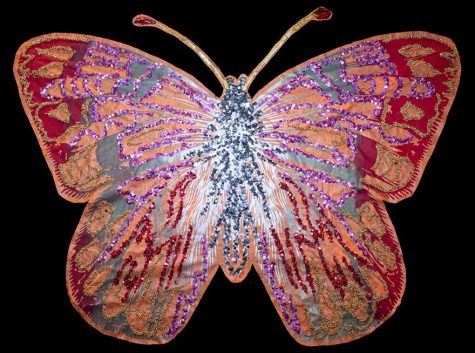 The virtual event will be held on May 13th from 5pm-7pm. The guest critic is Doris Cacoilo. There will also be virtual art exhibitions of other students as well. You check other students exhibitions at this link: https://www.njcu.edu/academics/schools-colleges/william-j-maxwell-college-arts-sciences/departments/art/undergraduate-programs/2020-bfa-candidates
If you are interested in attending this event, please make sure to register in the link below:
https://njcu.zoom.us/meeting/register/tJUof-yqrj0sGtQ50KOZs1EhSd7W2m658Yr8
For further information, please email Aminah Chaudhary ([email protected])