The Taste of Change
Small business owners elaborate on their struggles in the time of Covid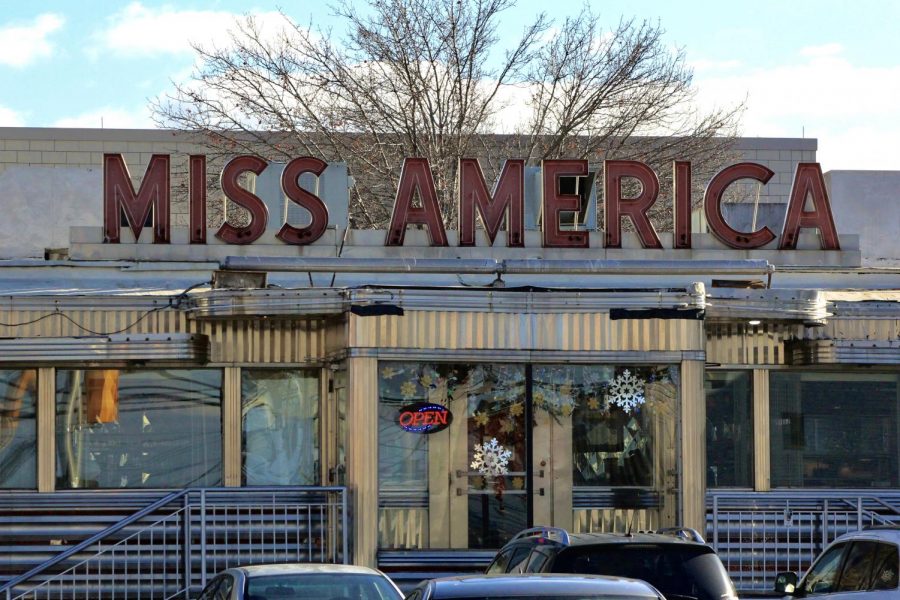 A one-dollar pizza slice, burgers with milkshakes, and buttermilk pancakes with fresh coffee are only feet away from campus. Eateries have held a majority share of modern Americana for the past few decades, and within urban environments like Jersey City, this strength is represented best.
The density of buildings around NJCU's campuses allows for a bevy of different dining options, serving as homes for bonding experiences and memories both past and future. But over these prospects looms the haunt of a global disaster where small businesses find themselves on the ropes now more than ever as they tangle with economic devastation and hardships in the age of the Coronavirus.
Harvard's Track The Recovery program has reported a horrifying margin of 30 percent of small businesses being closed since the beginning of the pandemic. Amid rumors of a second shutdown, many think that even in these dire circumstances, the best may be over and the worst yet to come, a thought that makes many in and out of the foodservice industry recoil in fear.
In response to the unease, I have interviewed owners of several restaurants: Phil Surico, owner of the Five Guys Burgers and Fries at West Campus, Tony Margetis of the Miss America Diner, and Georgio (last name omitted, he prefers to go by his first) of Georgio's Pizza, who have confided in us to tell how they really feel about the dilemma at hand.
When asked how has COVID affected their business, the answers across the board varied. Georgio said, "Business is down by 25-35% or more, at least. I think maybe more. We've lost such a big chunk of our customers to Corona. I know it's happening to other pizzerias too. We actually lost a lot of regulars because we can't have [indoor] dining. 75% of the lunch special crowd is gone, they just can't come in anymore because of the state mandate."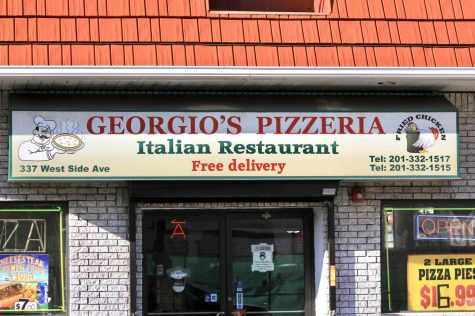 Margetis said the diner had also seen a decrease in sales, "The machines breaking down are exacerbating [these matters], we can't make payroll as much as we'd like. It's been rough trying to just make sure things keep working in order and that the employees can keep working."
However, Surico said Five Guys was prepared for situations like COVID, "Our chemicals [are] for cleaning. From a sanitary standpoint, we are set up to deal with this. Obviously, we had to take this a step further, wiping down points of contact, we're even more conscious and gotten stronger chemicals. We've gotten better from a health and safety standpoint. Sales wise, the initial lockdown saw a downtick in our sales."
With the push for takeout still being the primary way of getting food to people given limited reopening, Surico is comfortable, "Apps like Uber Eats and Postmates have been ingrained in our business model for a couple of years now, just cause of the style of the restaurant, our model is quick, very grab and go. Our business hasn't been disrupted too much and everything has run smoothly."
Margetis said it's hard for the diner to adapt: "The limited reopening and the 25% capacity has kept us in a state where there's not much we can say or do about it."
In contrast, Georgio claims his delivery driver is more afraid than ever, "He wear[s] the mask and has the sanitizer, but there's a chance every time he goes to a new place, he's getting infected and bringing it back. He just doesn't know and it's scary, not only for us but for him."
When asked if they thought the state could do more to help small businesses like them, Margetis expressed gratitude and uncertainty, "They gave a little help. 5 to 10 thousand dollars that helped cover the rent for a while. We can't blame the state…we aren't a poor state, and we're one of the better states up north. But what are business owners supposed to do about property taxes? How are we supposed to pay for that with no business? That's the first question, we can't fight against the state on that."
But Georgio is unsure, "We're relying on them more and more every day, I don't know what more they can do."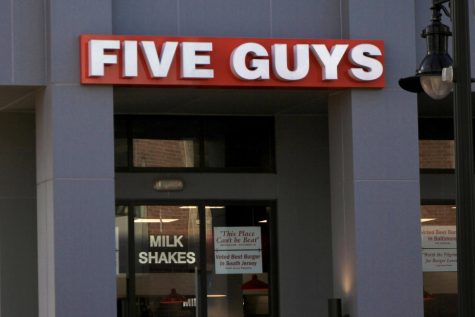 "I think they've done a pretty good job," Surico said. "The state and the health departments weren't prepared for something like this, and there's been a learning curve to understand Corona more. They've been helping maintain a feeling of normalcy. They've made it fairly easy for us, I think the state has done good."
With 2021 only a month away, the owners respond to how they see the future of their business.
Surico said they are ready for the year and any changes a second wave might bring. "…Even in the event of a spike or the event of the municipalities being shut down, maybe there will be a drop in delivery, but I think in the long run this will help our business because these apps have helped us build a strong and loyal customer base. I'm feeling good about this."
On the other hand, both Georgio and Margetis are worried. "We're hoping they have a solution to the problem," Georgio said. "No kids from the school, no college, most of the businesses are working from home now so there's no foot traffic like there was before. We're hoping for some kind of vaccine, some medicine, something, otherwise, if we continue like this it's going to be a dark time."
Margetis is in dire hopes as well. "Since March, I haven't been sure how long we can progress. It's bleak. 50 years continuously in business, seen elections come and go, it doesn't matter. One guy says one thing, another says another, but the next day? We can never know what's coming tomorrow. It's unsure. From now to December, people are frustrated, it's a headache."
From bleak to bright, the vast socio-economic differences isolated within a square mile of the university are as insightful as they are disconcerting. Only time will tell what happens to these economic cornerstones of the community as we march on into a new year with the same and even new issues to tackle.