Lunch Brunch Group (Every Thursday)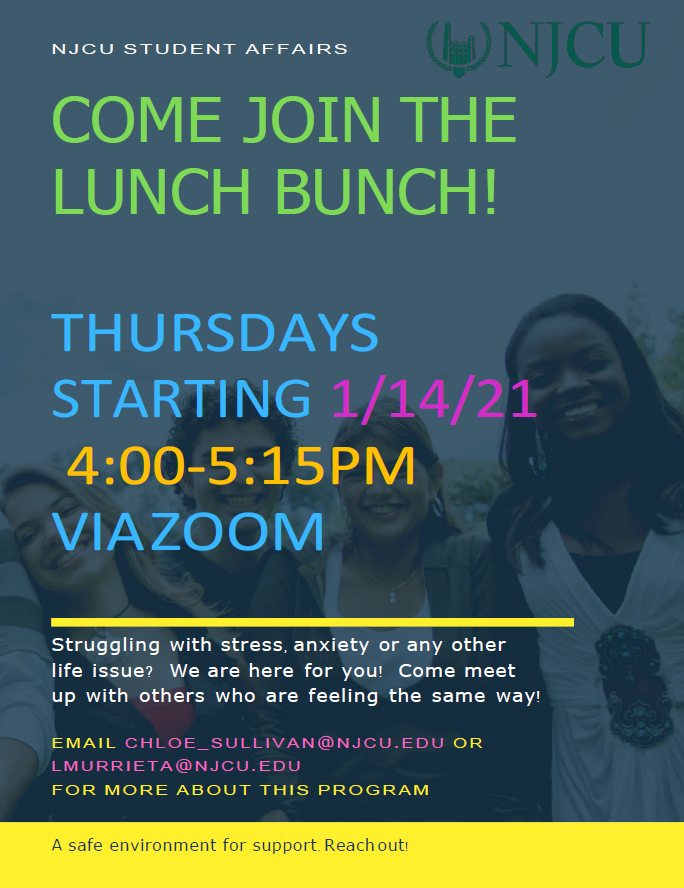 The Office of the Dean of Students is pleased to offer our Lunch Bunch group for students dealing with anxiety or stress.
Each Thursday, from 4-5:15pm, students can share thoughts and gain assistance through our NJCU team. Please feel free to invite any students to attend!
RSVP to attend: