NJCU's New Campus: Fort Monmouth
The university is expanding in south Jersey with plans for a new campus at Fort Monmouth. Located in Oceanport, the Fort Monmouth campus will include a renovated building called Squier Hall. Both are set to open in September 2021.
The campus and hall stems from NJCU continuing their 2004 partnership with Brookdale Community College as it offers students to obtain a bachelor's or master's degree without traveling to the main campus. Students were learning at Brookdale's Wall Township, New Jersey location.
Now students are relocating 11 miles north to Monmouth as the school plans to enroll more students in the area.
The Fort Monmouth campus will feature 15 classrooms, a Bloomberg Terminal computer classroom, a cybersecurity lab, a nursing education center, study room, lounge areas, faculty lounge, banquet room, financial aid, counseling, free parking, and more in Squier Hall.
Background History of Fort Monmouth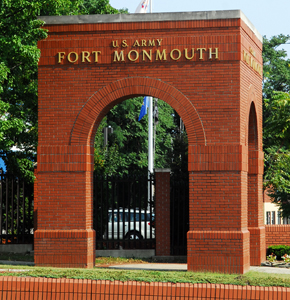 Fort Monmouth was a U.S. Army base covering areas from Eatontown to Oceanport, NJ. In 1917, soldiers were located at what was known as Camp Little Silver as it had transportation and a river nearby. In 1925, that same place was renamed Fort Monmouth. It got its name in honor of the American Revolutionary soldiers who died in action in the Battle of Monmouth.
Since then, soldiers developed equipment such as a radio radar, and backpacks with cameras to detect incoming activity from the enemy. These were used during Pearl Harbor, World War II, and the Cold War.
In 1935, Squier Hall was built and used as a military research laboratory and training facility. It was also the first Signal Corps laboratory in Fort Monmouth.
By Sept. 2011, Fort Monmouth was no longer an Army base. Michael Edmondson, dean of Professional Educational and Lifelong Learning, and who oversees the production of the campus explains what will happen to Fort Monmouth, "The Fort Monmouth Economic Revitalization Authority (FMERA) was created to guide the investment, growth, and integration of Fort Monmouth. FMERA was created by the Governor's office when the Army gave all of Fort Monmouth to the State of New Jersey several years ago. The state will use the Fort Monmouth land to create new businesses and drive economic development in Monmouth County."
NJCU will be acquiring the land where Squier Hall is located. As Squier Hall is a two-floor building, NJCU will only have access to the first floor. Edmundson said they immediately wanted to give students a better education, and by doing that they began with the first floor, "Once we are up and running we will assess our needs and determine how best to utilize the second floor. This flexibility allows us to respond to the changing demands of the workforce, launch critical academic programming, and create appropriate classroom space to best serve our students in the future."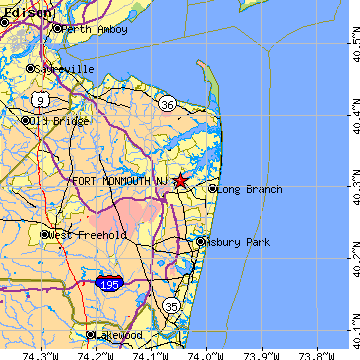 Fort Monmouth is surrounded by other public and private universities such as Rider, The College of New Jersey, Rowan, and Stockton.
While continuing their long partnerships with Brookdale, NJCU looks forward to forming partnerships with Mercer, Ocean, and Middlesex community colleges, "Students from all four of those community colleges will be able to enroll in more robust graduate programs at our state-of-the-art facility," Edmondson said.
December 2020 Senate Meeting
In an early December 2020 Senate meeting, there were concerns regarding Fort Monmouth as some faculty argued there are more important things to pay attention to.
Thyquel Halley, a student representative for the Board of Trustees said it's more important to focus on student needs than expanding.
"I think first and foremost it's great that we are talking about expansion….we are also in Jersey City first. There's a need for several things on the main campus. There are things that lack from career services and life activities to other places that we could use helpful resources financially…Let's not neglect the residence halls we have on this campus from suffering from heating issues when it's 30 degrees outside and students are cold at night. Let's talk about renovating what needs to be taken care of on this campus first before we move on and build up new areas and spaces."
Halley continues, "I think it's awesome that we want to move forward and we are thinking ahead and talking about money that could come in but…my question would be is where is the money going because we are not seeing it being instituted here…Let's take care of home first."
Edmundson has said that in the first couple of years, the new campus will lose money due to enrollment, "By year four we are hoping to be positive…now we are going to elevate our work here and reach out to those four community colleges and increase our partnership communities so that we can stabilize our enrollment and revenue situation."
How It's Being Funded?
Edmundson gives a breakdown on how the finances are going into place for Fort Monmouth, "FMERA asked the developer, KKF, to purchase the 22 acres for $2 million with the express purpose of providing a facility that would offer educational programming. NJCU was selected as [the] only institution of higher education at Fort Monmouth. The State of New Jersey has provided NJCU $1 million to help offset rent costs. NJCU is seeking another $3 million [from the state] to help offset other costs. NJCU did not borrow any money for Fort Monmouth. Since we already have over 350 students at our current Wall Township location, NJCU will use the tuition revenue generated from both the undergraduate and graduate students enrolled at NJCU @ Fort Monmouth."
Edmundson continues, "The State sees Monmouth as a place that needs a public institution and wanted to assist."
However, the millions of dollars that NJCU seeks will not pay for all the costs of Fort Monmouth. "We will have yearly rent to pay. Since the rent comes from the costs of construction and maintenance, these monies will decrease the cost of the rent for NJCU and provide the developer funds to remediate some of the building for us. We have other state equipment funds that will outfit the building.
Edmundson said NJCU is leasing the building for multiple reasons due to construction costs, "We estimate it to be $1.6M a year. Additional state funding of $1M for Fort Monmouth has helped to defray some of the additional costs incurred in construction due to asbestos removal. The revenues from new undergraduate and graduate academic programs designed for the Fort Monmouth area, new community college partnerships that grow enrollment, and possible additional state funding for Fort Monmouth will provide the resources for the lease and the operations at Fort Monmouth."
For more information about Fort Monmouth, you can check updates on the university's website or contact a representative at [email protected]