Black History Month Opening Event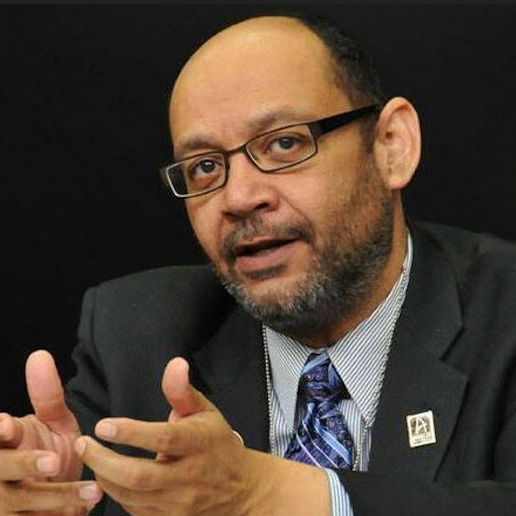 The Lee Hagan Africana Studies Center kicked off Black History Month with keynote speaker Dr. Daryl Scott on the importance of Black history and celebrating the accomplishments of Black people in February.
Dr. Scott has been a historian and a professor of United States History at Howard University since 2003, "Black history is very important for all people to acknowledge and learn while celebrating how far we have come. It shows what has been accomplished and what needs to be accomplished for Black people to live peacefully."
Dr. Scott added, "Having grown up on the south side in what has been the largest African-American community in the country, I find Prince Georges [Maryland] as an attractive comfortable place to live in a multi-ethnic sea of black humanity, in a multi-racial black-majority county."
Dr. Scott then gives a brief background of how Black History Month began, "In places like Chicago, there were calls for Black History Month. About 1930s or 1940s, the movement was so successful that mayors and governors would give proclamations for Negro History Week. We now associate Negro History Week with school but Negro History Week started out as celebrations in the community at large."
It is important that the stories of Black history are heard in daily life and that change is encouraged because of it. Many believed so too because of what occurred in the 40s,"By the late 40s, the commercialization of Negro History Week was going well," Dr. Scott said. This led to Black history week eventually becoming Black History Month.
To know Black history helps us progress to a future where Black people will not fear for their lives every day. This is the importance of having a Black History Month Kickoff so that we can get together to celebrate how far we have come and discuss how we can make a change.
Also during the event, Sheila Kirven, a beloved librarian,and BAAFSSO member was honored posthumously for her devotion to BAAFSSO. The event was closed off with music videos made to celebrate Black History Month.