Joffrey Ballet Students Strive for Splendor at NJCU
Taylor Ehlinger, a freshman from Houston, Texas, developed her passion for ballet in third grade watching The Nutcracker on a class trip.
"I had never seen a ballet before but as soon as it started, I wanted to be on the stage with all the ballerinas. It was magical, I fell in love with the art form that was created on stage by so many individuals."
At a later age, she saw Misty Copeland perform in Swan Lake, and her love for ballet grew. She was drawn to dance at the Joffrey Ballet School in New York after auditioning for the summer intensive program to practice dance.
Ehlinger is one of 39 thriving ballet students from the Joffrey now attending NJCU to earn a Bachelor in Fine Arts. Along the way she will complete Joffrey's Trainee program, which gives opportunities and a career for students ages 13-25 in the dance industry.
After the completion of the anticipated Performing Arts Center and Music, Dance, and Theatre building on West Campus, dance students will participate in both the Trainee Program and major in the respective degree program on campus.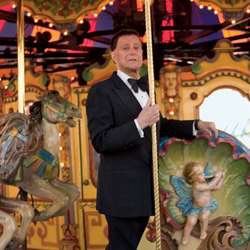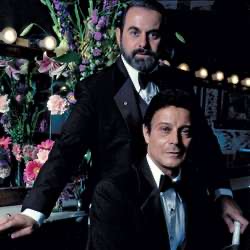 "I was having trouble choosing a university or a trainee program, and Joffrey Ballet School had both, so I knew this would be the best option, and I was indeed right. I am so happy that I am getting the best training as well as an amazing education," said Ehlinger.
Founded by Robert Joffrey and Gerald Arpino in 1953, The Joffrey Ballet School was founded upon balletic principle and remains a renowned dance haven for prospective performers. It is one of the only dance institutions in the tri-state area to teach multiple forms of ballet training, including teachings about physiology to reduce dance-related injuries and maximizing one's core strength.
Loeke Sakkers, a transfer student from Brussels, Belgium, is currently in her final year of study at Joffrey. She was interested in dance from a young age as well. "I loved it right away, but my passion definitely grew after watching the Dutch National Ballet dance Swan Lake around the age of 9."
When she was 15, the NJCU partnership did not exist when she first applied to Joffrey's summer intensive program. Ultimately when the program became available to Joffrey students, she decided to pursue the B.F.A.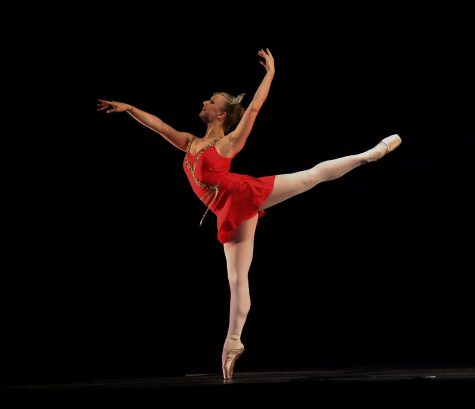 Though Sakkers enjoys ballet, she does not limit herself to one form of dance, especially being a Joffrey student, "…This past semester at Joffrey, I got to take theater dance classes, and I absolutely fell in love with it. It's really exciting to have found something new that I love so much, especially during a time when there isn't much happening in the world."
She has been dismayed by the pandemic. "Having to take dance classes mostly from home during the pandemic has been frustrating at times, but finding a new dance style that I love has really helped further my passion for dance and it's been fascinating to learn more about the musical theater world." Sakkers continues to find comfort in cake-baking and vocal lessons.
Etrita Abdullahu, a transfer student and dancer from Prishtina, Kosovo, is also in her final year with the Joffrey. She noted the trials in studying abroad as a young student, "Being from Kosovo – a post-war country that was still rebuilding and still has many travel limitations and hasn't yet gotten the visa liberalization from the European Union made it difficult for me to study abroad."
At first, the Joffrey was a distant star in her mind, but the chance of a scholarship made her consider the experience "a lifetime opportunity."
Interested in classical ballet, Abdullahu reminisces about the synchronized steps of Marianela Núñez and the whimsical features in the Sleeping Beauty ballet when she was younger. "Dance helped me gain confidence, and it opened a door where I could express myself without words. Many ballets are very close to my heart, but Giselle is one of my most favorite ballets."
Appreciative of the NJCU-Joffrey partnership, Abdullahu says, "I am thrilled that I became part of NJCU. I have learned many new things that have challenged me to grow as a person and have expanded my knowledge beyond the dance world."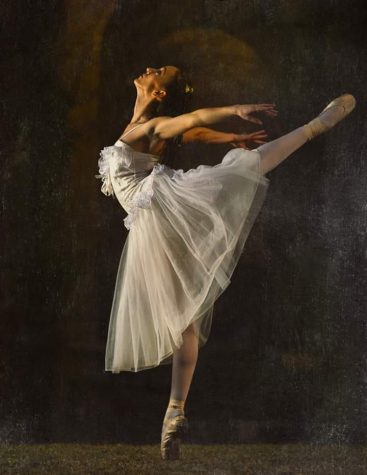 Abdullahu, Sakkers, and Ehlinger all mentioned the discipline in the Trainee Program, especially the styles of dance offered in the program, which is not limited to ballet, also specializing in jazz, modern, and contemporary dance. They admire the tenacity and dedication of the other dancers and instructors.
Sakkers said, "Even though the focus is ballet, the program makes you a well-rounded dancer, which is really important, as it is hard to find a dance company in which you will only ever dance one style."
About the instruction itself, Ehlinger said, "The teachers put in their all to teach us everything they have learned in life, and I think that is so awesome. These teachers are passing down their knowledge to us and it is so exciting to know that we can make it, just as they did."
Throughout the pandemic, however, the dance community admits to facing challenges. Ehlinger is envisioning a future as a dance instructor and the owner of a dance studio of her own.
She acknowledges the importance of online learning and pre-dance techniques, "Through a computer, it is very hard to comprehend different things, and I think I have learned different ways to make it easier. (…) One technique I have dedicated more time to is stretching. Stretching before and after class is super important for your muscles so you don't end up tearing something or hurting yourself."
Abdullahu addresses the continuing changes and how they have taken them in stride, "We've been dancing in our living rooms, bedrooms, and kitchens. We've gone from big spaces that we share with our friends and teachers to dancing in very confined spaces all by ourselves. It has been tough to keep dancing and to keep the motivation up when there are so many limitations, but we have had to remind ourselves to do our best with what we have."
Vice President and Chief Operating Officer Aaron Aska said the groundbreaking for the Performing Arts Center and Music, Dance, and Theatre building will begin in Summer 2021.