From Othello to Batwoman: Representation Matters
The new season of the television show Batwoman brings a huge change as the character is now portrayed by a Black, lesbian, and Jewish actress, Javicia Leslie. Unfortunately, Leslie and the production team have received racial and hate comments from online trolls.
Curiously though, where was this strong negativity when white actors played Black, Latinx, Asian and other characters of non-white races?
Systemic racism and bias are not new to the film and TV industry or the public for that matter. In the earlier years of acting it has been overlooked or easily tolerated when the matter pertained to white performers playing roles such as Othello or various characters in West Side Story, just to name a couple.
White actors and actresses were overlooked or easily forgiven for playing roles that were for people of color. Now, people of color are being scrutinized by audiences and fans for their portrayals of white-written characters despite the claims for more diversity in the industry.
A 2017 study by the University of Southern California has found that over 700 popular films have included white actors playing characters that were supposed to be people of color.In 2001, for example, the actress Jennifer Connelly starred in a 2001 film, "A Beautiful Mind" based on the life of the mathematician, John Nash, as his wife Alicia. However, Connelly is a white actress who played the role of a real-life Latina, but there no racial concerns. She later won an Academy Award for best supporting actress for role.
Angelina Jolie, also a white actress, portrayed the role of Marianne Peal in 2007's "A Mighty Heart." The film tells the true story of Pearl who was a French and Afro-Cuban journalist whose husband was killed in Pakistan. This role sparked debate and curiosity on modern Black face, but it died down. Many also wondered if this was reverse racism.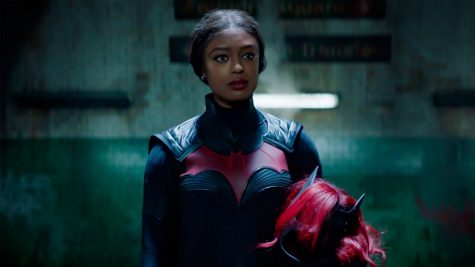 Pearl defended Jolie on the role, saying "This is a story of a group of individuals."
Ridley Scott's film "Exodus: Gods & Kings" became among the successful films in 2014 despite him casting white actors as characters from the Bible who historically were Egyptian and African. People on social media proposed the idea to boycott the film.
However, none of these actors, actresses, and production teams received the same amount of racial criticism as Batwoman.This situation sheds light on how casting operates in the industry. Non-traditional casting is a fascinating component to systemic racism and bias. Also known as color-blind casting, the terms denote the ongoing racial ignorance through entertainment such as ethnic misrepresentation. Strangely though, this type of casting has opened doors for varieties of diverse actors and actresses who played non-traditional roles.
Non-traditional casting has become a non-stop feat of Hollywood, implemented by directors, producers, and management of the acting industry. And they all have slowly picked up on being more racially sensitive and aware while establishing zero-tolerance rules in the workplace for equal opportunity and fair game for actors to audition for.
The last six years of non-traditional casting within fictional, fantasy and comic book roles have made strong impacts on representation for people of color. In the 2015 "Fantastic Four" reboot, Michael B. Jordan was the first Black actor to portray Marvel Comics' Human Torch, a Caucasian character.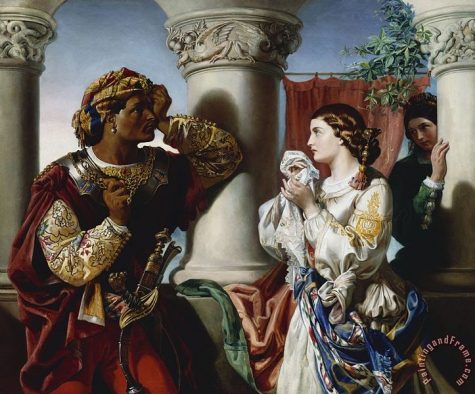 Numerous people on social media and YouTube protested the news with comments like "The Human Torch can't be Black", "Why is Hollywood trying to be woke?', a popular public line "Go Woke Go Broke", and the list goes on.
This casting even attracted worse toxic individuals online, some even sent the director (Josh Tank) death threats for casting Jordan as the Human Torch, even though Stan Lee, the creator of the character emailed Jordan that he was happy with the decision and gave him his blessings, (Stan Lee 1922-2018).
Also in 2015, the Broadway play, "Harry Potter and The Cursed Child" cast Noma Dumezweni, an award-winning Black actress, to play a grown-up Hermoine Granger and yes you guessed it, she was written as a British white character.
The cast and crew received racist comments and death threats for having a Black actress play a white character. The author, J.K. Rowling, strongly supported and defended Noma for playing the role phenomenally and was outraged for how people were treating her.
In the current situation, Ruby Rose, the former Batwoman, gave Leslie her best wishes for the role despite the media criticism. Rose had stepped down from the series due to a medical injury during one of the action performances.
To the readers, I pose this question to you: What matters more? Equal Opportunity or Representation? Is it possible to balance both in this industry that has the power to inspire equality as well incite debate and conflict among our respective communities?