The Rise of Anime
A few years back I would have never imagined that I would become an anime fan. I didn't really know anyone who watched anime. The only thing I knew about anime fans is that they used to get made fun of for being into something that was considered "cheesy." But during the pandemic I was tired of watching the same kind of shows over and over again.
I was scrolling through Netflix when I came across a popular anime called Naruto. I wasn't into it at first but the more I watched, the more hooked I became on a show about a struggling child who wanted to be the best ninja in the village. Throughout watching Naruto, I both laughed and cried as I watched him go through his journey.
After finishing the show, I looked into other anime and was introduced to a whole new form of entertainment. It's very clear that there are many other people besides me who became anime fans during the pandemic. Even in popular bookstores like Barnes and Noble, the once small manga section that was no bigger than one bookshelf, is now a whole wall full of manga. There are many reasons why anime became so mainstream.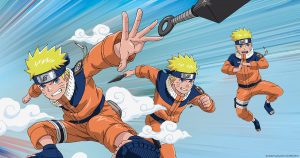 A lot of what's trending in the media is influenced by what's trending on Netflix. Netflix currently has over 180 anime shows and movies available to watch including around 30 Netflix original anime. Some trending anime include Hunter x Hunter and Naruto. With so many anime options, people are bound to click on one and check it out. Netflix always displays the top 10 trending shows/ movies. So when people see that anime is already trending, it encourages more people to check it out.
Another big reason why anime became so popular is because of social media. Anime has been trending on social media for over a year. More anime fan accounts have been made and posting about anime has become a new norm. On Instagram, there is over 160 million posts with the #anime tag. A few years ago watching anime was typically seen as something only "weird" or "nerdy" people do. But due to Instagram and other forms of social media, people are starting to express their passion for anime.
Even Tik Toks that are unrelated to anime often use sounds that are from anime. YouTubers have also been doing a lot more videos on anime reviews and theories. There have even been more cosplayers who show off their anime-inspired costumes and outfits. People are no longer worried about looking like a "loser" for watching anime so more people have been giving it a chance.
There have been many new generation anime that have been getting extremely popular in the last few months. Some examples of this would include Boku no Hero (My Hero Academia), Demon Slayer, and Black Clover. These anime and more have been pulling a lot of anime fans around the world. There have even been anime references in the Olympics. The theme song to Haikyuu has been played during intense Volleyball matches. In addition the Greek Long Jumper, Miltiadis Tentoglo, does a famous pose from the popular anime One Piece, before he won the gold. There are many more anime references that happened in the Olympics or other popular sports events. Because of this, I know a lot of sports fans who recently also became anime fans.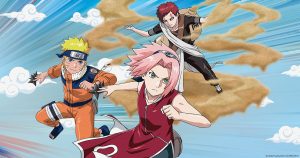 I'm very happy that more people are starting to appreciate the great art and storytelling that comes with Japanese anime. Anime has been a popular form of entertainment in Japan for over 50 years and it has been becoming more popular in other countries as well. If you've never watched anime before, I suggest giving it a try. Here are some of the most popular anime in the United States right now: Attack on Titan, Jujutsu Kaisen, Black Clover, Assassination Classroom and Tower of God.