Meet the Student Government Election Candidates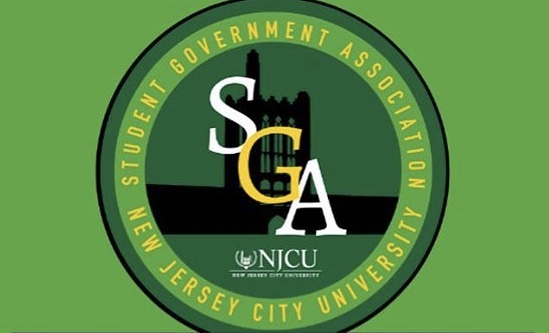 SGA elections will be open from April 20 until April 21 at 5 pm. Check your NJCU email for the link to vote or click here.
Student Government Association (SGA) President
Thyquel Halley – Junior
Thyquel M. Halley is a 20-year-old native of Jersey City, New Jersey. Thyquel is a natural leader, he has taken up a plethora of leadership positions since he was young. He is an alumni of William L. Dickinson High School and is currently in his junior year at NJCU where he is majoring in Political Science and minoring in Pre-Law & African American Studies. Currently, Thyquel serves as a Board of Trustees Student Representative, Student Government Association President, and an Orientation Leader. Outside of his school leadership roles he works for the Mayor's Office in Jersey City as the Deputy Fiscal Administrator and Lead Community Project Coordinator in the Division of Cultural Affairs and formerly served as an Administrative Aide for the Office of The President at NJCU. Thyquel also serves as the Vice-Chair to the New Jersey Higher Education Student Assistance Authority Student Advisory Committee. Thyquel actively fights food insecurities and volunteers consistently within his community and beyond. He was born and raised in church where he attended Salem Baptist Church for many years. Thyquel has been known for sharing the word of God since he was a little kid preaching to his action figures and stuffed animals. He now is an active member at Good News Bible Mission Church. Thyquel's goal in life is to make an impact on whomever he connects with in life whether he is at school, at church, or volunteering in his community. Wherever he goes and whoever he meets, his aim is to make a lasting impression on people's lives. Thyquel holds a passion for Public and Motivation Speaking where he speaks on multiple platforms. God is the center of Thyquel's life, his motivation is Philippians 4:13 " I can do all things through Christ who strengthens me.
Ashley Pottinger – Freshmen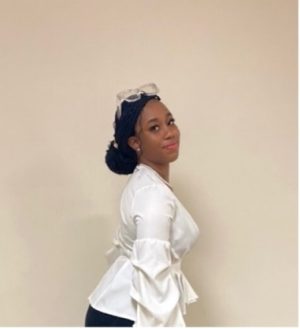 My name is Ashley Pottinger, and I am a Biology major. I am a first-year student at NJCU. Jersey City has been my home for six years. Among other honors, I am the Freshman Class Vice-President and Dance Club President and Currently, I am a student senator. Working with my peers has always been my passion, as I am eager to implement positive change not only at NJCU but in our society as a whole. A student's voice is the best vehicle to drive any cause. I value the opinions of others, listen well, and accept criticism with an open mind. I am committed and constantly change obstacles into opportunities no matter the circumstances. And I'm not stopping there; I aspire to make a change in a positive value and build long-lasting relationships with everyone I come across, whether its students or faculty. Additionally, I will help improve all aspects of campus life, such as diversity, transparency, and inclusion, while fostering collaborative environments for NJCU students.
SGA Executive Vice President
Laney Fox – Junior

My name is Laney Fox and I take pride in my responsibilities on campus, including: Senate Chairwoman, being captain of the woman's basketball team and a member of our honors program. I'm also working with a myriad of different grassroots social justice organizations to expand my leadership abilities. These organizations serve as a platform to brainstorm holistic solutions to issues that are impacting my generation. I am a very passionate and dedicated leader who finds fulfillment in helping others achieve their highest potential.
Marco De La Cruz – Junior

My name is Marco De La Cruz and I am currently a Resident Assistant for New Jersey City University. This is my second year taking on the responsibilities that come with the role such as the following: expressing ideas, managing time, identifying problems, programming, listening, and motivating. I believe that no human is limited, and I believe anyone can make an impact if they really want to. I grew up in Union City, New Jersey but I was born in Mexico in 2001. Having had to move to a different country and adapt somewhere new is not something that happens to everyone. I grew up seeing how challenging it was for my parents to work twice as hard to provide shelter and food on the table while also being selfless and helping others around them when they got the chance to. Thanks to my parents I aim to work on my personal growth as a leader and also give back to others. In my free time, I enjoy reading up on history and working on making an income to help myself. With the connections I had the pleasure to make as well as the skills I have learned, I believe I can help my community and fellow students.
SGA VP of Finance
Bassimo Sadeu

My name is Bassimo Sadeu and I am currently a junior student at New Jersey City University pursuing a Bachelor of Science degree as a major in National Security Studies, and a minor in Political Science and Government, with a GPA of 3.7. I am bilingual in English and Arabic. In the security studies program, I am specializing in national, corporate, finance,  and information assurance/cyber security, and am currently studying how to perform academic research utilizing properly established methods, apply academic perspectives on national security strategies dealing with crime, terrorism, and cyber-attacks in a democratic society, and apply security management and operational skills to government, non-government, and private organizations I am a full-time member of the New Jersey City University Senate, participating as a student senator, and a student representative, representing my fellow students to the administration. I am very interested in applying my academic experience and skills in maintaining the position of Vice President of Finance and Administration.
Darwin Garrido

My name is Darwin Garrido. I was born in Guatemala and immigrated to the United States at the age of 16 years old. However, I did not start high school until the age of 18 years old because of financial issues. Due to my age, I had to graduate high school in three years. During my senior year, I was encouraged by one of my teachers to attend college. I did not want to attend college because I did not have the money to pay for it and all my family is back in my country. However, I wanted to give it a try. I remember getting accepted to NJCU during an instant decision day. after that, I was invited to apply to the Honors Program which I did, and I got accepted. Currently, I am studying biology, and planning on continuing my studies to be able to get my Ph.D. and work in a research lab. During my freshman year, I did not get involved on campus, however, I was able to get certified as an Emergency Medical Responder (EMT) to volunteer in the Jersey City area. During my sophomore year, I did not want to get involved because of the pandemic, although I was part of many clubs, I was not a club leader. During my Junior year, I was invited to be part of the Residence Hall Association, and I did not reject the offer. Also, after sharing common ideas with other students, we were able to bring back the Drea[me]rs club, I became a student ambassador for the Premed Scene, during the same school year I was offered to become an RA. Besides that, I was also able to join the Orientation Leaders team. I enjoy meeting new people and learning about cultures.
Allie Naeseth

My name is Allie Naeseth. My pronouns are she/they. I am a bisexual trans woman and I am running for VP of Finance and Administration for the SGA Executive Board. I am an accounting major and the current treasurer of the LGBTQIA+ Alliance, CLE work-study student, and an honors student. As the Treasurer of the LGBTQIA+ Alliance, I am responsible for club financing and budgeting. I am very familiar with Microsoft Word, Excel, and Tableau. Within my eBoard, I am the one to delegate work responsibilities. I am organized, punctual, diligent, accessible, and responsive. Although I am the treasurer, there are many responsibilities I have assumed. I mainly run the NJCU Alliance Instagram along with my eBoard and create most of our flyers. I led, organized, and hosted our Preferred Name Summit in February and am currently working with NJCU faculty to create change. These make me a more well-rounded student leader. I am already active on campus and familiar with SGA since I work with CLE and the LGBTQIA+ Alliance. I am a work-study student at CLE. If you need help unlocking rooms, setting up projectors, or even want to play a game at the pool table feel free to say hi! Although I am a business student, you can usually find me in the Pride Center in room 321 or in CLE.
SGA VP of Internal Affairs
Crystal Genthe – Freshman

As a Freshman here at NJCU, I have accomplished a lot more than many of my peers have during just my first year. I am heavily involved all across campus and I don't plan on stopping anytime soon. I am a dedicated worker that truly enjoys being a student leader for the sake of the students. As a student leader, no matter what position I may ever be in, the students' needs will always come first, this has been a prominent topic throughout all of my positions I hold on campus. In addition to being a student leader, I have also been working towards making advances to my major. Working at the Children's Learning Center on campus has helped me learn how to further work with children, in the hopes of being a pediatrics Doctor of Physical Therapy once I complete Graduate School. Additionally, I aim to be in the gym 4-5 days a week and I have a strong background in basketball, dance, and yoga, all of which are huge reasons as to why I am an exercise science major. Taking care of my own mental and physical health will always be a huge priority of mine, which is why I so strongly advocate it to other students. As a member of the TLC program, I also speak with one of the advisors on a weekly basis to keep up with my mental health. I love being a student leader, as I did the same in high school, but it will always be crucial for me to prioritize my grades as well as mental and physical health.
Alice Johnson – Sophomore

My name is Alice Johnson, I am a business marketing major, and I minor in psychology. I am a sophomore and will be a junior this coming fall. I am currently a resident assistant, and I have a passion for helping people and just coming up with solutions for when residents have any problems that need to be solved. I was born in Nigeria and have an obsession with the color pink. I am good at being a fast learner and getting work done on time. I am huge on time management and making sure whatever needs to be done is done at a reasonable time. I always have a hunger for more knowledge and am always pleased for a chance to show my creativity.
SGA VP of Public Relations and Marketing
Ruth Diegue – Sophomore

Ruth Diegue is an Honors Sophomore at New Jersey City University, and she majors in Biology with the intention of becoming a Pharmaceutical Sales Representative. Ruth remains focused in her academics and proceeds to stay involved around her campus. Ruth prides herself in putting academics first and assisting fellow Gothic Knights to stay engaged around campus. During her time at NJCU, Ruth has become part of TLC, CLE, orientation leader, change builder, a student senator, Sophomore Class President, and Chairwoman of RHA, and a proud sister of Alpha Kappa Alpha Sorority, Incorporated, and a work study position at the Center for Leadership and Engagement. Ruth has a very vivacious personality which she aspires to impart not only throughout the university but in the community that surrounds it. Ruth is also determined to get the job done and never backs down from a challenge, when working with Ruth you get someone who is always on task and forever leaves a lasting impression.
Brieanna Lemus – Junior

My name is Brieanna Lemus, and I'm currently an Honors Student with a Psychology and Marketing major(s) at NJCU. Generally, most of my recent activities include working with the City Hall of Jersey City as a Digital Marketing Assistant, Gold Sachs College Collaborative Member, and being involved on campus as a volunteer tutor and an Alliance Member (LGBTQ+) Club. Based on this previous experience, I believe I qualify as the next SGA Vice President of Public Relations and Marketing. With a compassionate heart and determination to achieve my goals for my future, I will work extremely hard every day to accomplish the various task assigned as a public relations marketer, including keeping all social media updated in a timely matter, updating the SGA board of the marketing posts I'll conduct (if approved), and promote NJCU's diverse, flamboyant community. To achieve these tasks, I'll prioritize my responsibilities, concentrating on my education weekly while expanding my extra time to conduct my duties while learning about cultures, clubs, students in our community. As the SGA Vice President of Public Relations and Marketing, my goal is to expand the key messages and NJCU brand. Hence, students should feel connected on campus physically and virtual through our social media and various communication tactics such as flyers, local promotions, and teacher/student influencers. It's essential that students feel connected to this university for educational and community purposes since that's NJCU's mission. Overall, I want to share my insight as a student who's been a part of the university for three years, especially since I have many unique insights from being a part of several clubs, PR courses, and City Hall of Jersey City activities which gives me perspective on the ideals, goals, and aspirations for variety of students of NJCU as they are our primary public.
Residence Hall Association (RHA) Chairperson:
Hannah Alvarado – Sophomore

My name is Hannah Alvarado, I am a Sophomore with a double major on Environmental Science and Public health. I hold different positions on campus apart from working on Orientation, Admissions, and NJCU's Precollege Program.
RHA Director of Programming:
Amirah Kitchen – Sophomore

Hi everyone, my name is Amirah Kitchen and I am a sophomore at NJCU. I am majoring in Psychology with a minor in general business. I aspire to take every new experience and challenge as a blessing. I like to do be involved on campus as much as possible because I enjoy meeting new people and networking. I am currently the Sophomore Class Vice President alongside the psychology club public relations officer. I plan on getting my doctorate in Psychology and being a school psychologist then move on to open my own private practice for youth and celebrities. In my free time, I like to write and read books. Go Knights!
RHA Director of Marketing and Outreach
Neida Jarana Perez – Freshman

My name is Neida Jarana Perez and I am an honors freshman at NJCU. I am currently in a 3+1 joint degree program with Rutgers University majoring in Clinical Laboratory Sciences in aspirations to become a forensic science lab technician. Here at NJCU, I am a member of the TRIO Learning Community, Internal Affairs Committee, the Public Relations Officer for the Class of 2025, and the Director of Marketing & Outreach for Residence Hall Association. Along with this, I work at the University Advisement Center as a work study student. I am a first generation student with a Mexican background from a small town in southern New Jersey called Seaside Heights. I am currently dorming at West Village Campus and am still familiarizing myself with the surrounding community as I become more involved.
Student Activities Board (SAB) President
Shouhaybou Mbow – Junior

My name is Shouhaybou Mbow. I am a junior at New Jersey City University. I came from Senegal in West Africa, I always dreamt of being a leader.The first reason why I want to run for the president of the student activities board is I want to make sure the school has good events. I want to take SAB to the other level. when everybody hears about our events, they will know that it will be big and fun. I am here the serve the student body's needs and to ensure that the school has a good ambiance environment.
SAB VP of Correspondence
Camila Salomon – Sophomore

My name is Camila Salomon. I was born and raised in the Dominican Republic. I moved the United States the summer going into 5th grade. Therefore, I am bilingual. I can speak Spanish and English fluently. I like traveling, eating, shopping and working out. Working out has been a big part of my life, I have been going to the gym in the morning for the past year and it has honestly helped my mental health a lot. I have struggled greatly with anxiety and depression so working out has been one of my outlets. I have realized that I needed help therefore I have been utilizing the counseling center and the therapy sessions provided by Residence Life. I also have a black cat that I adopted back in December, his name is Darth. He is my emotional support animal. Moreover, I have a girlfriend. This is something not many people know but I am very proud of who I am and who I am with. Lastly, I love tattoos and getting piercings. I currently have 9 tattoos and 4 piercings, soon I will have 10 tattoos and 5 piercings.
SAB VP of Finance
Rudolph Vitale – Junior

I am a college student who enjoys being apart of SAB and throwing fun events! On my free time I like to listen to music, hangout with friends, and workout
SAB VP of Programming
Foday Koroma – Junior

My name is Foday Koroma, I am SierraLeonean American. I'm a current member/alumni of the kismet of King's association. I specialize in creativity as I am a singer/songwriter also a creative director. Born and raised here in Jersey City, a place I'm proud to call home. Im also an inspiring fashion icon
Faith Ayoola – Junior

My name is Faith Ayoola. I am a Criminal Justice major with a minor in English. I enjoy singing as a hobby. I love being an agent of change and I'm passionate about making a difference. I consider myself resilient and a team maker. I am enthusiastic about learning and helping people reach their educational goals. Over the years, I have gained experience that has helped me develop my team-building skills, build strong networks, Leadership, and encourage a community atmosphere. I was part of the New Jersey Youth Symphony Orchestra training ensemble for 2 years where I learned to play the viola. My college experience at NJCU has taught me to be the voice of change and to take steps toward the change I want to see. My ultimate goal is to go to law school and explore various aspects of the justice system.
SAB VP of Media and Marketing
Oluwapelumi Oyedeji – Junior

Hello everyone, my name is Oluwapelumi Oyedeji but everyone calls me Lumi and I'm a Junior at NJCU. My major is Exercise Science and I hope to continue my education as a nurse after graduation. I enjoy spending time on campus as part of my jobs as Admissions Ambassador, Orientation Leader, and member of the SAB Eboard planning events. When I'm not in school, I love to spend time reading books, watching movies, and listening to music.
Sophomore Class President
Ashley Igbokwe – Freshman

I am Ashley Igbokwe, an upcoming sophomore and a Biology Major. On campus, I serve as the current Freshman Class Secretary, Honors representative for the freshman class as well as a member of the Internal Affairs committee. I am also a student employee at the Speicher Rubins Women's Center for Equity and Diversity. Outside of campus, I love to dance, read books, and make TikTok videos.
Jeremiah Yorker – Freshman

My name is Jeremiah Yorker, and I am a first-year student at NJCU majoring in National Security. This past June, I graduated from Innovation High School. In high school, I would have considered myself fruitful. I was able to make friends that I can see myself with for a lifetime. My friends help me to be a better version of myself, just as I try to do for them. Along with making long life friends I have Accumulated a résumé I am proud to stand by. For my junior and senior years, I was class president, president of the honor society, a school ambassador, and a proud recipient of the Ann Fasciano Memorial Scholarship. Now that I'm a student at NJCU, I've developed some of the same interests, and I'm hoping that my journey will be just as successful!
Shahod Augustin – Freshman

I am a freshman. I am 19 years old. I am Haitian and Dominican. I consider myself to be very nonchalant. A very calm and trustworthy person. I consider myself to be responsible. I'm always a positive person not negative. I am a very caring person I always put people first before me.
Sophomore Class VP
David Valica – Freshman

I am an honors student here at NJCU, majoring in computer science. Currently, I am part of the Internal Affairs Committee, however, I want to become more involved on campus by being a student leader. I am dedicated to my education and hold high standards for myself academically, which has allowed me to be on the Dean's list for the fall semester. Being a student leader, I would have the same high expectations for myself as I want to make decisions that will benefit my fellow students and bring the community closer. Working as a team is a core principle to me as it allows others to voice their opinions this way the collective good can be achieved. Working effectively alone is also a valuable personal trait as I am determined to achieve my goals and hold myself accountable for failures, as they allow me to further grow and adapt to be closer to success. As a student at NJCU, many opportunities have been presented that have helped us students be one step closer to success or be able to express interests which is what motivated me to desire to be a student leader. As a student leader, I want to make students feel like they have a voice in what is happening around the campus, making them feel like this is not only a place where they learn but a place where they can also make an impact.
Sophomore Class Secretary
Eva Girgis – Freshman

Hi! I am Eva Girgis, I am currently a Freshman Bio major looking to give back to the community. I want to get involved and make sure that my class' voice will be heard. I love communicating ideas and planning new things. I am already looking forward to next year's journey and what it may bring and I believe that the best is yet to come.
Sophomore Class Treasurer
Chidinma Ralph-Mbah – Freshman

My name is Chidinma Ralph-Mbah. I love assisting people which is one of the reasons I aspire to become a medical doctor. I also love science and math. Science gives me the opportunity to see the world in a different light, and math challenges me. I joined the Test Prep Club at NJCU (New Jersey City University) because of my love for science and math. The Test Prep Club has helped me learn more about my career path. Being a doctor has always been the way I felt I could enact change in the world. As a doctor I would be able to positively affect the lives of people around me every day. Additionally, I also served as part of the freshman class treasurer. This position has helped me to learn a lot about my strengths. It has also given me the opportunity to connect with and get to know members of my community. Furthermore, some my hobbies include hanging out with friends, dancing, eating, reading, and binge watching tv. I am very hardworking and good at managing my time. This year, I have managed to keep up with classes despite all my other responsibilities. Being at NJCU and a part of SGA (Student Government Organization) has helped me to grow as well as learn a lot about myself.
Junior Class President
Sakshi Chauhan – Sophomore

My name is Sakshi Chauhan. I am an international student from India. I am majoring in Bs Health Science-Public Health Education on a full presidential scholarship. I am a junior and will be graduating in fall 2023 or spring 2024. I am also a student ambassador at the office of Global Initiatives on campus since 2019. I like to make new friends and talk with people from different cultures. I love dancing, listening to music, and art in my free time.
Senior Class President
Dominique Graves-Holley – Junior

My name is Dominique Graves- Holley. I am a junior with a Public Health major and a minor in Biology. I want to become a Public Health Nurse. After graduating I would like to pursue a second degree in nursing.