I Remember It All Too Well: The Lasting Impact of Taylor's Music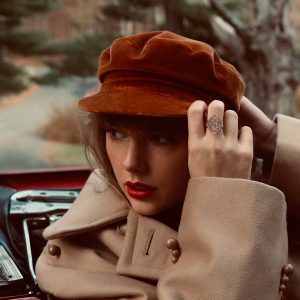 Taylor Swift's fourth studio album technically begins and ends with the same song. "State of Grace" opens the album with a loud and upbeat pop-rock track about the trials and tribulations of love that did not last in the end. The closing track on the deluxe version is "State of Grace (Acoustic)," a slow, somber, and aching track. It's sung softer and slower and goes on for almost five minutes. It's the same song, same story, same lyrics, but told differently. The same can be said about a lot of her songs now that Swift is rerecording her first six albums.
I was eight years old the first time I heard a Taylor Swift song. She performed at the America Country Music Awards (CMA) on November 11, 2009. My mom was playing it in the living room. All I saw was a tall, blonde, teenage girl throwing a chair off a large platform, throwing herself around on the stage, and singing her heart out about Joe Jonas (a third of the Jonas brothers) who broke up with her after a 30-second phone call. My elementary school self was transfixed.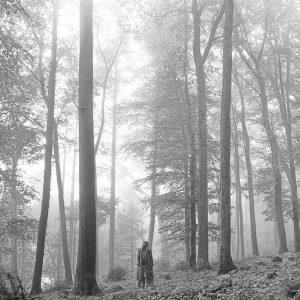 I begged my mom for over a week to buy me her second studio album, Fearless. Not just the basic standard edition with only 13 tracks, no no no, I wanted the platinum edition with a whopping 19 tracks and 11 additional videos including music videos and behind the scenes footage. I would play "Forever & Always" every morning before school and tried to recreate her CMA performance over and over again.
Red (Taylor's Version) ends with the ten-minute version of "All Too Well." A track that fans have been badgering her to release for nearly a decade. Recorded during the Speak Now Tour rehearsals, allegedly about her breakup with actor Jake Gyllenhaal, it is regarded as one of her best. The new version has seven total verses and goes on for an additional five minutes. While the original version is nostalgic, bittersweet, timely, and sad, the 10-minute version is vitriolic and bitter with one of the most damning lines "and I was never good at telling jokes, but the punch line goes 'I'll get older, but your lovers stay my age,'" putting a decade-old relationship that lasted 3 months into a darker perspective.
It ends with a fade out of Taylor's vocals layered on top of one another asking the question over and over again, "Do you remember it all too well?" Yes, Taylor, I do.