The Evolution Of African American Art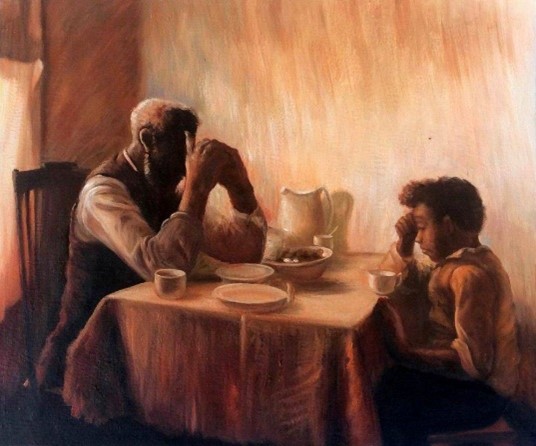 Artist come in all different shapes, color, and sizes; all artists are unique to themselves, each expressing themself in a new way. Despite the diversity, before the 19th century, the fine arts were consumed by the white men who were worshiped to be more than by the people at that time.
Evidence of African American painters before the late nineteenth century does not come from paintings presented in museums or private collections, but from newspapers and other advertisement. The art created by most African Americans in that period were vastly limited in their resources, most of the art they created were for "everyday use," so as a result very few works made before the Civil War survives today.
Skilled African American fine artists began to appear as early as the late colonial period. For instance, Henry Ossawa Tanner (1859-1937), who many may not have heard of, was an African American painter and the only black student in his class at the Philadelphia Academy of Art.
He faced horrible discrimination as the African Americans from the south repopulated into the northern cities during the great migration. His art focused a lot on the life of African Americans of the time, portraying his ideas in a sensitive manner, never making too bold of a stroke.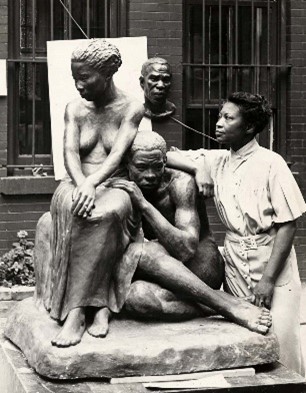 Augusta Savage (1892-1962), an artist famous for never making a single stroke, was a sculptor and lifelong civil rights activist.
Throughout her career she received high-profile commissions to sculpt influential black leaders, including W.E.B. Du Bois and Marcus Garvey. She later went on to open her own school in Harlem, becoming a leading figure of the Harlem Renaissance upon her return to New York.
A lot of black artists of that time focused on grief, pain, and trauma from the horrendous things that they witnessed or experienced. They tried to shape these experiences into a new lens for people to see from.
Not much has changed since then. Many African American artist of modern times portray the same grief, pain, and trauma but from different shared experiences. With police brutality and growing gang and gun violence within the community, a lot of artists are portraying these issues in their art.
Tyler Ballon, a local Jersey City artist, whose works aim at sharing the African American experiences that haven't been given the spotlight and lifting them.
His works doesn't aim at the appeal of the viewer but the mind, trying to get his viewers to immerse themselves into what their seeing. His work which is being seen near and far is making an impact on not only the black community of Jersey City but all black people, opening a new perspective for everyone to see.
Despite the history of African American art mostly portraying their inner pains and past traumas, African Americans have not only been able to show the beauty of the community but the beauty of themselves. African Americans have been able to shed parts of themselves to put into their work.
Just like Ossawa, Savage, and Ballon, many artists have been able to share their experiences in not only different ways, but from different views.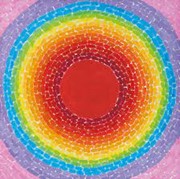 For instance, Alma Thomas's art portrays abstract expressionism, instead of the figurative artwork like others from her time. Her bright and bold kaleidoscopic works hang in the White House and the Met and have been sold for over $2.6 million making her one of the most profitable female black artists ever.
Over time, African American artists have been trying to not only shed light on issues that members of the black community are faced with but heal from them as well.
By sharing these experiences and moments of their lives most feel as if they are freeing themselves from a major burden.
Art has evolved from showing just one perspective to sharing entire lifelong stories. This change was influenced by many beautiful minds of all different colors.
The fine arts were consumed by the white men who were worshiped to be more than by the people at that time but now the fine arts are consumed by all — men and women, adults and kids, black or white.