Autism with Dr. Andy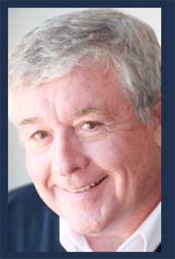 By Roberto Miranda—
"Education opens the door to the world," says Dr. Andrew McCabe, of Manahawkin, New Jersey.
McCabe, currently working in his 13th year as an Associate Professor in the special education department here at New Jersey City University, is also the author of acclaimed book "The Gifted One" (2011), as well as the host of "Autism with Dr. Andy," a radio series based in Manhattan Beach, California.
Having completed his Bachelor's in Special Education and his Certification School Psychology from NJCU, as well as his Doctorate's from Rutgers, McCabe is a teacher of behavioral disorders and currently instructs classes on autism.
"I always wanted to teach," says McCabe. McCabe was the director of the child study and special services departments of Bayonne before starting classes for the autistic.
"The greatest thing about being a professor is that I have the opportunity to go into people's minds, and to hopefully, give them thoughts that will help to change themselves and the world."
"Education is supposed to be fun. If it's not fun, there's something wrong; we're here to help each other. The more you're given, the more is expected of you."
Autism was a condition faced by two to five people for every 10,000 in Hudson County just over 25 years ago. Today, the rate has increased, concluding that one out of 50 people in Hudson County is currently autistic.
However, McCabe's dedication towards autistic studies also allows him to work with experts dealing with animals suffering from autism.
Being one of 40 hosts active on HealthyLife.net, and averaging no less than 600,000 hits a month; McCabe enjoys meeting various experts through his show from all over the country. One of his interviews featured Del Parkinson, a NASA Scientist from Seattle, Washington that believes that "Autism is the result of electromagnet frequencies."
Aside from working with the autistic, the core of McCabe's amiability comes from his presenting material through stories. In "The Gifted One," McCabe's non-fiction resembles the form of a novel while telling the story of his encounter with a Hopi medicine man, ultimately resulting in a never ending quest for divine spiritual and physical healing. The book is led by McCabe's semi-humorous, yet, psychologically informative narration, making "The Gifted One" a must read.
As a result of his experiences, McCabe would like to start an alternative healing center where practitioners from around the world could discuss and share information related to physical and emotional healing in his 105 acre farm in Roaring Branch, Pennsylvania.
He is currently working with Patch Adams (author, physician, social activist), in an effort to raise money for a free hospital in West Virginia, and believes that mental illnesses should be a target area of focus since it has been hinted as a reason for mass murders regarding gun control.
For more information on Dr. Andy McCabe, please visit:
HealthyLife.net, or follow him on Twitter: @citybear1.