'Media Arts Dept. Showcase' to be held at Landmark Lowes Jersey Theatre
By Roberto Miranda
On Wednesday May14, at 7:00 p.m., the New Jersey City University Media Arts Department will hold its 32nd annual Media Arts Department Showcase of film, video, and digital media at the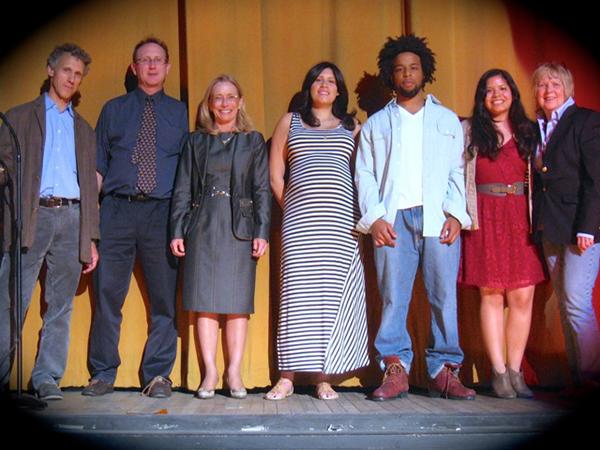 , located at 54 Journal Square in Jersey City. Admission to the event is free, but a donation of $3 to benefit the Landmark Loew's Jersey Theatre is suggested.
A voucher for a reduced parking rate will be available at the Loew's that evening for the Square Ramp Parking Garage located directly behind the theatre; the parking garage can be accessed from Magnolia Avenue off of Tonnelle Avenue.
The showcase will also feature the presentation of the Dr. Joseph Drew Award for Excellence in Media Production to an NJCU senior nominated by a jury of NJCU media arts faculty. The award, named in memory of the beloved professor of media arts and former academic vice president who taught film studies, philosophy, and religion before his death in 2003, recognizes strong academics, the production of a body of outstanding work, and service to NJCU's Media Arts Department.
For the first time this year, the Media Arts Department will also present the Nelson Mayo Award. Named in honor of a distinguished NJCU graduate of the Media Arts Department, the recipient will be a student who has demonstrated excellence in digital media production.
Accredited by the National Association of Schools of Art and Design (NASAD), the NJCU Media Arts Department houses state-of-the-art audio recording studios, HD video camera equipment, non-linear video editing in Final Cut Pro, Adobe Premiere, and AVID, as well as two digital media labs and 16mm film production facilities.
NJCU's Media Arts Department is the home of the Thomas A. Edison Media Arts Consortium/ Black Maria Film and Video Festival. The department and the consortium annually co-sponsor the NJ Young Film and Videomakers' Festival now in its 40th year.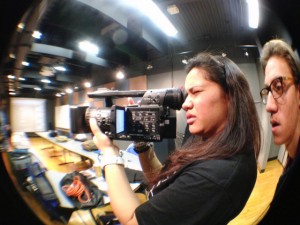 NJCU's Media Arts Department is also the home of the Urban Image Showcase, which provides opportunities for NJCU media artists to screen their work at such prestigious locations as the Hoboken Historical Museum, the Cape May Film Festival, the Jersey City public library system, local arts venues, and NJ City University.
An After-Party Reception will be held in the Loew's luxurious theater lobby immediately following the screening. Built at what was then the impressive cost of $2 million and called "the most lavish temple of entertainment in New Jersey," the Landmark Loew's Jersey Theatre opened on September 28, 1929. As the theatre fell into decline, a determined group of residents set out to save the historic landmark. The initial band of preservationists has grown into an organization called "Friends of the Loew's."
For further information, feel free to call the NJCU Media Arts Department at (201) 200-3494 or email [email protected]