A Mother, A Goddess, A City
By Diego Ugaz
I went into New York looking for darkness, and only found a great blinding light. Maybe films skewed people's view of the city too much; Taxi Driver, Requiem for a Dream, Eyes Wide Shut, they all show such a haunted vision, as though one needs to sell their soul to make it out there. Thousands come in and out of the city through tunnels and bridges like livestock, the situation a perfect storm for angst and depression and still through all the toil and trouble people find a way to believe. Though the beliefs are different, they can all agree that the common quest is joy and survival.
"The world is too big not to want more." Ambrose Davis Jr., a man who has lived all over the city, from Harlem, to the Bronx, to Brooklyn and back, is a prime example of the spirit that flows in and out of every street that fills New Yorkers with the vitality they need to bring this city to life. Not even being unemployed can bring him down, which is more that can be said for most people; since Bush left office all everyone seems to ask each other is where the jobs went.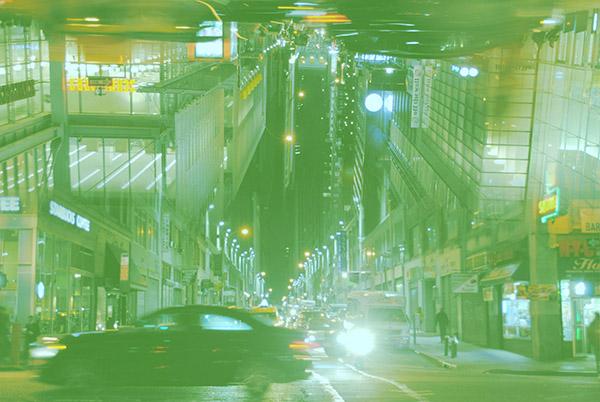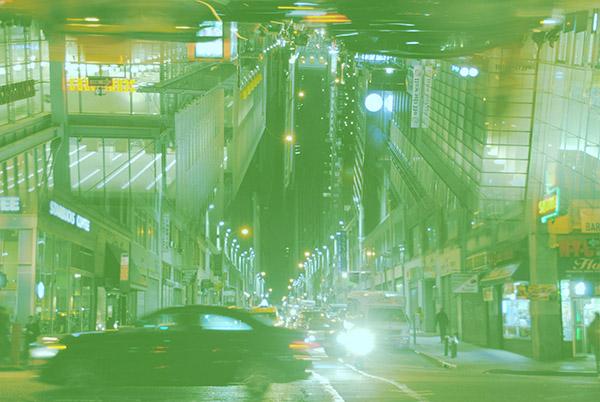 "That's the thing about the city of New York, they will provide you with funds and a place to live if you meet up to their necessities and their rules, and you'll get food." A city that takes care of its own, people cross oceans to find a place to call home, a place that will care for you back, and many do find it here. So what sets this city aside from the rest of the beautiful thousands of others that the rest of the world calls home? What makes it this altar for worship, its skyline peering over the world like a giant metal cathedral with millions flocking to pay their respects?
It might be its disposition to take in strays, for many years now it has been home to the broken people nobody else wanted. Immigrants, deviants, homosexuals, they were all accepted. The first waves of people coming to Ellis Island, the hundreds of pornographic movie theaters that were home to many in the 60s and 70s, the now world famous Meatpacking District that went from a slum to a luxury; these are all proof of New York being the motherly nurturing figure that many seek.
This document is dedicated to the pilgrimage, the idea of arriving with a two figure net worth and leaving as number one, this journey to the Mecca of dreams. Some are born into this chase; some sacrifice everything just for a spot in the race, and some spend an eternity trying to escape. History and culture have engrained the image into most people's heads of the small town girl or boy coming to the big city, the glamorous transition from eating Cheetos for dinner and wearing paint covered rags, to steaks and Commes des Garcon suits on the regular. Currently the game is the same but the trophies have changed; now net worth is valued by tweet mentions per hour, how many times your name escapes from the mouths of peers, influence, Instragam followers, but really these all boil down to power, it always has and always will.
Venturing deeper into the beast, past the pixel Gustav Klimt paintings covered in neon and nude women, in parts where a conversation can be had without losing your voice was a woman named Colette. Born and raised here, she has a deep connection and love for the city. When talking about people coming here to make their dream come true she said, "I've thought about living in different countries all the time, and when you meet someone who's actually done it it's amazing, because I've always chickened out or thought it was crazy, it's always very inspiring to me."
She seemed very genuine about the people she has spontaneously sparked friendships with. The interview started a bit tense because she was busy replying to work emails but once she started talking about all the good she has seen, her demeanor completely changed. "I met a cab driver from Haiti, he's a web programmer trying to make it here and does cab work on the side. I left my credit card in the back of his cab, and I never do this, but because we exchanged numbers he texted me and told me I left my card behind, he just came and dropped it off a couple minutes ago." She described him as a solid person; this is something that is clearly important to the people of the city. For every stand up person they meet there are two others trying to trick and con their way to the top.
Sidebar: Tips and Tricks to Survive in New York Without a Home
Once back by Port Authority, the crowd is as radiant as ever. Endless amounts of lovers, friends, sons, and mothers walking hand in hand, laughing and in between the almost unintelligible rays of light that were these people was a man, his light moving at a much slower pace than the rest. He was clearly not headed anywhere. His name was Derek and he was from the Bronx. It is important to note that this man was unfortunately an addict; throughout the entire interview he would ask for the money he was going to receive as reward. He would add the question into most of his answers, like a jazz drummer squeezing notes that you did not even know could fit in a single phrase. "I met a girlfriend and became a dad, I'm homeless now, but my son is grown up, and that's all I was going for."
The selflessness with which he blurted that was shocking, almost like his purpose was to be able to get this person he created to a state where they could fend for themselves and after that he did not care what happened to him. It was also easy to tell that he was not very honest and was holding back on talking about his addiction. He became homeless through a misfortune; somebody set a fire in his family's apartment. Once that happened, he and his wife drifted apart and his son ended up living with distant family members in Detroit. It was heartbreaking how one small act can not only tear a family apart but also tear a man down. He eventually ceased to cooperate very well so the interview needed to end.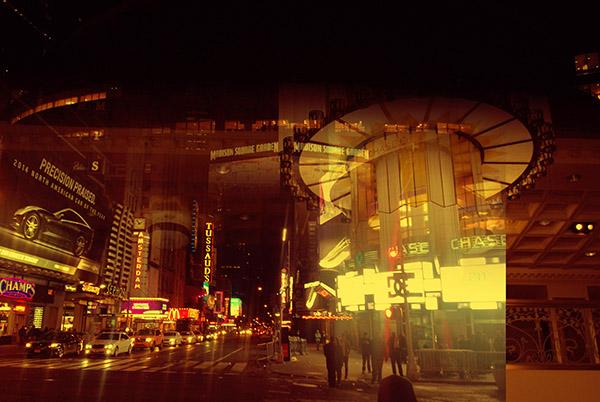 "You ever hurt so much that you can't cry?" This was the heart of darkness of the city, not a dust filled street, or a project building, or an alley, but the experiences and lives of those who have been abandoned by the mother who took them in. His name was Rodney Jones, he was 47 years old pushing a caravan-like shopping cart down Chelsea, and it was a fucking miracle that he was alive to tell his story.
Rodney grew up in the city with his mother, father, and four younger sisters and the first red flag that hinted as to why this spirited man wound up in the streets was the complicated relationship he had with his father. There is a fine line between respect and love, and unfortunately in many cases children do not reach both of them with their fathers. He spoke with so much respect for his father, the provider, but yearned with such longing for his father, the friend he never got to meet. The man he knew instead abused his mother and would be out all the time chasing other women. He says how these traits wound up rubbing off on him in a sad but not spiteful tone, proof for all those out there who don't believe how strong parental influence is.
Rodney says he laughs now but it hurt at the time. One night, tired of his father beating his mom, he walked into the room and tells him, "Stop hurting my mama, you think you a man?" His father instantly lunged at him. In the middle of their tussle his father squeezed his genitals because it was the only way he could get Rodney off of him.
Now an adult, he reflects on how he feels his father played himself because he had a good woman and a family that respected him. He is still mad at his mom chasing after him when all he would do was beat her and hurt her. But one thing was certain, after that day he never beat that woman again as long as his son was around.
Rodney has not seen any of his family members in three years and that he does not even know if they are alive. This he blames on the things he does in the streets, because he can't pull himself off the drugs. His story telling goes back and forth between past and present, a butterfly effect inspired novel he is weaving to explain how even small things in life change everything. Drugs kept him from even graduating high school, he never made it past the tenth grade.
During that time in which he was supposed to be gearing up for the professional world and life ahead, he instead had his first child, snorted coke, heroin, angel dust, crack, got arrested for carjacking, and for abusing a woman in public. Whether he was doomed by his parenting or the choices of his youth, it is impossible to not feel like the world and the system failed him.
"The first time was like summer camp. Today it's worse, but when I went it was like going away to a camp for real." He describes his first stint in prison with such innocence, and such a positive and childlike optimism. Rodney has spent 13 of his 47 years of life in prison. He spent most of his time in prison thinking about his uncle Ray who was the father he never had. Like all good things in his life, this joy did not last because his uncle died on the way to the store one day of a heart attack. He says, "I gotta stop, I don't wanna hurt. Ask me something else."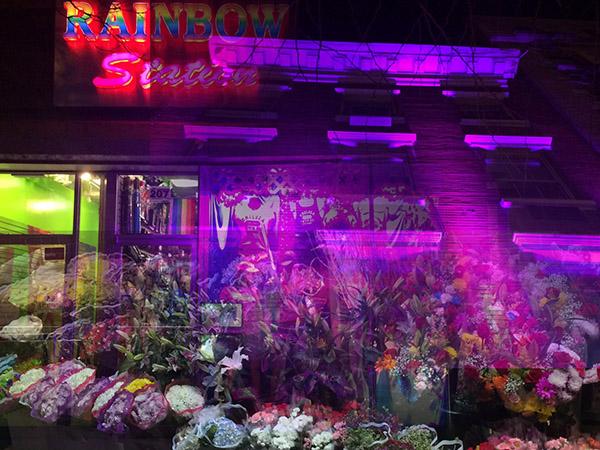 As groups of well-off white people pass by in bunches every now and then, him sticking out like a wolf in a banquet hall, he says that every day he wakes up is a blessing, especially with the life he leads. He gives respect to all people even if they look down on him because of the cart he pushes, because deep inside he knows himself, "I am my own best friend, I have no friends, all my friends are dead or locked up. I have no friends out here, your friends will kill you before your enemies, whether you believe it or not."
In the end he admits to having one friend who lets him sleep over, park his cart, smoke "base" as he tells it, and the price for this friendship is sex because nothing is free in this town.
His last tale, straight out of a street noir film puts him and a guy named Spank as the protagonists of a blood filled lesson about how to take a loss in life. It's Saturday, the night lights vibrate off everybody beautifully, unity can be felt in the big mess of bodies, taxis and heels, and somewhere in that ecosystem is a man coming with a bat to murder Spank.
Rodney sees him first and tells him that this is not baseball season, that people never come back from this sort of stuff. He said, "he cracked a brother, he hit him so fucking good, he hit him again."
Everyone dispersed like bedbugs in the morning light, but something told Rodney to come back around. There was Spank, on the ground with his jaw kicked up. As soon as Rodney lifted his head up, all of his blood came pouring out, and the man who did it wound up in jail, he will not be back for a while. "I've been beat before. This is the chance you take when you're dealing with the drugs. Take the loss, he couldn't take the loss." Spank never did thank him for saving his life.
Sidebar: The People Who You Will Not Interview in New York
The final climb uptown, the last act, the end of the journey was the boss at the end of the dungeon. How can anyone climb back up after seeing the bottom of despair face to face? Could the light that was so radiant hours ago have been a ruse, and were we really in hell instead? Was this Sodom and Gomorrah dressed up as Elysian Fields for those with no home?
Whether it was delirium or a refusal to believe this was the truth, it finally felt like the seven circles of hell were in the background and happiness felt like a possibility again. Children were rushing into a big building with joy, adults were leaving cleansed and rejuvenated. The building was Madison Square Garden, a place where people go looking for each other and they don't even know it yet.
Whether it's brotherhood, rivalry, love, family, we come together in search of being completed. Cheers fill the coliseum; cheers that fill people with adrenaline, life, with purpose. This journey that begins with being absolved of the past, the trials and pains that lead to understand the purpose of the mission, and the culmination of the pilgrimage; becoming a part of the whole, becoming a part of the vitality inside every other person here. That is when the night sky drapes itself around its people, the mother with her beautiful glass gown and neon necklaces, that is when she holds them close and reminds that they are not alone, it's okay; they are home.