The GRAMMYS Aren't Just in Los Angeles, They're in New York Too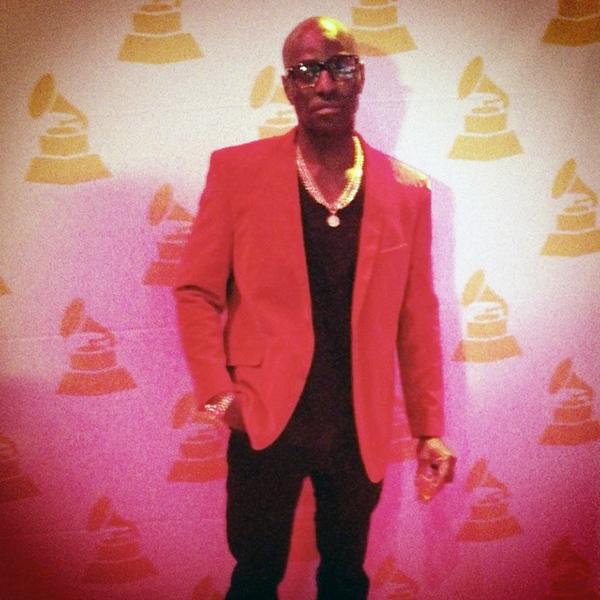 By Alan Walsh
Everyone is familiar with the GRAMMYS, the largest awards show for musicians, which has taken place each year in Los Angeles, California since 2004. However, many people are not aware of the fact there's an awards show that takes place in New York as well.
Before the prevalent awards show takes place in L.A., the party gets underway in New York to recognize the city's own Grammy nominees. This year in 2014, the 56th Annual Grammy Awards Telecast Viewing Party Hosted by "The Recording Academy – New York Chapter was held at Maruee on Tenth Avenue in Manhattan. Recent Sony signee, Sam Black, was at the event.
"It's a great chance for us celebs in the minor leagues to shine for a night," he said. "The place is packed with talented people from top-to-bottom. Having the ability to network with these people is incredible and I'm blessed to have had that opportunity.
The people that usually attend this awards show are usually the people behind the famous people. For instance, this year's attendees included Rawle Stewart, the manager for Chicago-born rapper, Twista, Rodney Ramone Hill, Jr. aka, "Rocko" who ghostwrites for rappers, most notably Bow Wow, and the team of writers responsible for crafting a great majority of Katy Perry's famous songs.
While going to an event like this for the first time may seem nerve-wrecking, the seasoned vets of the event still relish the opportunity to be here.
"No matter how many times you come here, there's no shortage of gifted people in the building," said LaMar Leggard, an executive manager at Sony Records. "This is where the future of music is, and if you're lucky, you can get on board with some really great people."
Back in 2012, the New York version of the GRAMMYS was held at Gracie Mansion. Mayor Bloomberg was on hand and he spoke to the importance of the event.
"Music has always been a big part of our city," he said. "And the city continues to inspire musicians of every genre."
After The Recording Academy was formed in Los Angeles, John W. Griffin went out to California for advice on forming a New York Chapter. The biggest challenge was convincing them that this would work out in New York, even though it's a one of the major markets in the recording industry. Soon, he got a majority of New York's recording community leaders and launched the NY Chapter in 1958.
The headquarters are in Times Square and in 1995 they hosted the first Heroes Awards, now known as The Recording Academy Honors. Funds from the event have been used to grant scholarships and donations to support the Chapter's educational outreach efforts.