Daily Show "Senior Muslim Correspondent" Comes to Jersey City Bookstore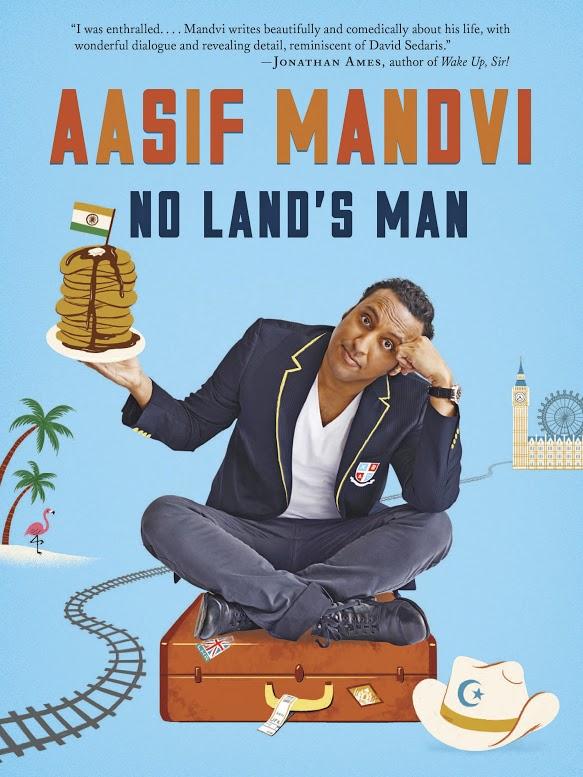 Diana C. Hernandez
February 24, 2015
Actor, writer, and The Daily Show comedian Aasif Mandvi will be at Word Bookstore in Jersey City for a reading and book signing of his new book, No Land's Man on February 26th at 7:30pm. The book is a hilarious collection of stories about Mandvi's upbringing as an "Indo-British-Muslim-American."
Mandvi is best known for his comical skits on The Daily Show with Jon Stewart, where he has been appearing for nearly ten years. He's also been featured in several television shows such as Law and Order, The Sopranos, Sex in the City and Oz. Mandvi has also had roles in Spiderman 2, Ghost Town, Die Hard with a Vengeance, Jericho, The Bedford Diaries and a few others.
Mandvi was born in Bombay, India to a Muslim family. When he was one, his father moved the family to Bradford, England. After a couple of years his father moved them again, but this time to Tampa, Florida because according to Mandvi his father liked the idea that Americans had "brunch." After graduating from the University of South Florida with a degree in Theatre, Mandvi worked at Walt Disney World. He later moved to New York and his career took off. He started with off-Broadway shows and films he directed and then continued with TV shows, followed by a few movie appearances and finally he auditioned for The Daily Show and immediately got the part. In fact, he began the same day he auditioned.
You can go on YouTube and view a comical book trailer for No Land's Man – featuring Jack Black, Connie Britton, Wyatt Cenac, and John Oliver.