Nashville: The City with Charm, Rhythm, and Cowboys
"I like it.  I love it.  I want some more of it."
When you think about traveling to a city you've never been to, you start to think about what you want to explore the most. What you forget to think about is everything you leave behind at home.
My fellow sports writer, Rachel McIntyre, and I left behind 24-hour drugstores, late-night diners, and the bustling crowds on the streets to turn it all in for Honky Tonks, gourmet deep fried foods, and cowboys in Nashville.
And I wouldn't change anything about the experience.
Not a single place we visited gave anything less than a good ol' southern welcome. The woman at Starbucks smiled, asked about my day, and invited me to come back the next morning to tell her all about my night. I don't know if I've experienced anything like this. Ever.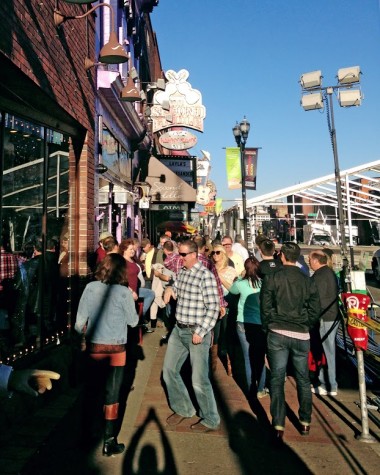 Photo credit Caitlin Mota
Take a walk down Broadway in Downtown Nashville, and you feel like you're walking through one giant party. Bars, restaurants, and clothing stores alike all have live music. It didn't matter that it was 11:30 in the morning.  This is no Hoboken, that's for sure.
After attending the College Media Association Sports Writing Conference, we watched the Nashville Predators take on the New York Rangers. Pregame activities are so much more exciting there; you can buy drinks before you even enter the arena.  In between periods they had tire racing, which may have lived up too much to the southern stereotype.
You can get just about anything deep fried. I went with green beans; it's a vegetable so it must still be healthy right?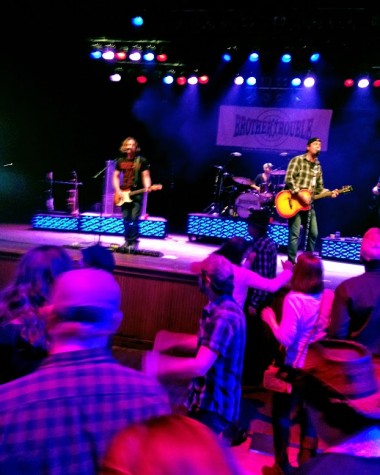 Photo credit Caitlin Mota
But there's nothing like the nightlife; it was incredible. We went to the Wild Horse Saloon, just off of Broadway, where you can get the best of everything under one roof. Of course there's a live band, but they also have line-dancing lessons between band and DJ sets.
And even better, no one judges you.
I like to think I have the country rhythm, but I learned you cannot compete with a cowboy.
Speaking of cowboys, I met one named Cliff. He was stomping up the floor and then tried to teach me some of his steps.  Dancing in a bar in Nashville is where you can see different regions mix under one roof.
If you ever get the chance to head to Nashville, do it.
I said I wouldn't change anything, but that was a lie.
I'd stay longer.