Debunking the need for a final exam schedule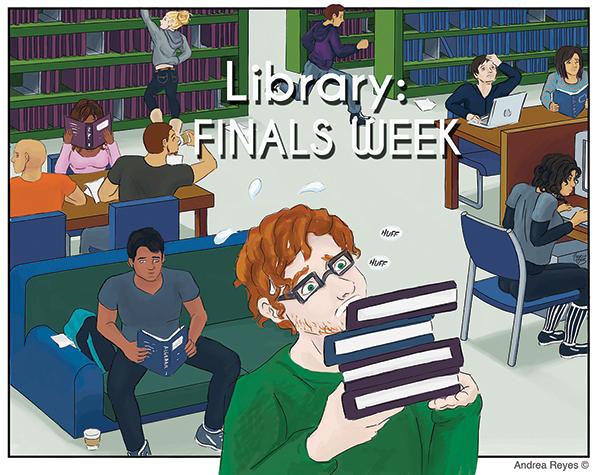 Hang on for a minute...we're trying to find some more stories you might like.
Final exams are fast approaching next week and, as has become commonplace, students have expressed their displeasure over the final exam schedule – which runs from May 5 to May 11.
"I base my life around my semester and work. When it changes, it messes everything up," said Doug McKeon, a creative writing major.
Jason Jones, a business major, thinks the schedule is "confusing for students who have class at night and work during the day."
NJCU officials have clarified that due to the length of exams and the fact some classes meet multiple times during the week, it is necessary to establish a final exam schedule.
"For day classes, final exams are determined by the first scheduled class meeting," said Daniel Elwell, vice president of advancement at NJCU. "Due to the various combinations of meeting times during the day session, exams are scheduled to avoid as many conflicts with other exams as possible."
However, many students often find that the final's schedule conflicts with work and in some cases – due to professors diverting from the schedule – conflicts with other classes.
"It can be inconvenient for students who are working and non-traditional students who work during the day and have class at night," said Beatrize Villatoro, vice president of NJCU's senior class.
Elwell noted that the final exam schedule is available at the beginning of the registration period to allow students and faculty enough time to arrange their schedule accordingly.
Still, professors say they understand student frustrations.
"Student confusion is understandable," said Professor James Broderick, associate professor of English and journalism at NJCU. "A student having to be at the same place at the same time every week creates a habit. Asking someone to change it 15 weeks in can be understandably unsettling."
Finals for evening and Saturday classes are scheduled during exam week on the same scheduled class day in the regularly scheduled room. For information regarding the schedule for the exams, visit www.njcu.edu/registrar/final-exam-schedule/.