What I Learned From the LOFT Conference
From cultivating diversity and event marketing, to reminding the public that human connection is the key to success the recent LOFT Conference at NJCU brought into perspective how valuable communication is. LOFT, which stands for "Leaders of Today" is a student leadership conference organized by NJCU'S Student Development Team, Office of the Dean of Students, Gothic Knights and the Office of Campus Life. Keynote speakers such as Tom Krieglstein (founder of Swift Kick) and Kierna Mayo (senior vice president of Content & Brands at Interactive One) spoke at the event. This is the second year that the conference was held at NJCU; the full day event took place on March 24.
Krieglstein was the opening keynote speaker. His theory is that student engagement is on a range from neutral to five. A neutral student is a person uninvolved with campus activities who prefers to follow a normal routine. Personally, I found that being  neutral was my comfortable space when I first started college because I did not know anyone,  and learning where everything was located on campus was more important.
The scale of neutral to five as described in Krieglstein's presentation connects to
his Dance Floor Theory. The Dance Floor Theory divides people into five different sections. The neutrals are the ones that are on the outside of the action. The next people, the "ones" are curious about what will happen. The "twos" are getting acquainted with events that are being posted around campus. The 'threes" gain courage to attend an event. The "fours" have successfully completed or participated in an event. Finally, the fives are the ones that are more involved with life on campus. I now see m
yself as a four because I am currently involved with Trio Learning Communities, Campus Crusades for Christ, and The Newman Catholic Association.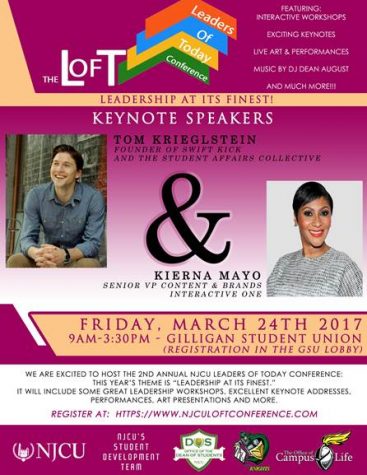 Another idea that Krieglstein touched on was that engagement is a process. Bringing people into events and letting organic communication begin are small steps  that reach the goal of student engagement.
Educational involvement and professional success center around reaching those who are often left out.
I also attended a session on "How to Slay Event Marketing – The Bey Way."  This workshop detailed unconventional marketing strategies that can increase involvement and attendance at campus events. Mark Barry Jr. and Quameshia Callwood were the leaders of this workshop.  Their basis for unconventional marketing strategies was that appealing to the senses is key. They said that writing about upcoming events on windows and bathroom mirrors, the use of props, mini games and prizes are all incentives that can bring in an audience.  Using Beyoncé as a model of unconventional marketing is what appealed to me about this session since she is widely known and has built an empire that revolves around keeping her audience intrigued.
LOFT was hosted and emceed by Jeffrey Dessources, M.A., NJCU's assistant director of Campus Life (@mrjeffdess) and student Aisha Rathore. You can read more about it at njculoftconference.com