"If You Don't Tell the Truth, Don't Bother"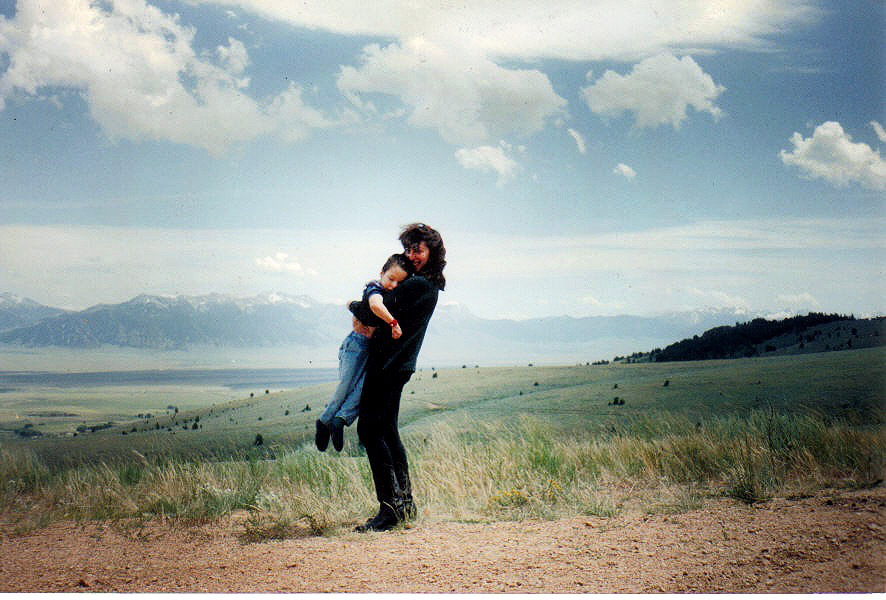 Meghan Flaherty
October 3, 2017
Marianne Leone calls herself "a blabbermouth and a memoirist." She's also an actor, an activist and a mother. I meet Leone in an apartment in Manhattan. She makes coffee and pushes aside a stack of papers so I can sit at the kitchen table.
In Leone's memoir about her son, "Jesse: A Mother's Story," she writes with humor and humility about fighting for her son's basic human rights. Jesse was nonverbal and quadriplegic, and he was a brilliant poet and funny. He died when he was 17. "One factor of grief that people don't understand is that they think, 'I won't mention his name because that's going to upset her.' Whereas, it's always a gift if someone mentions your child's name," Leone says. Writing Jesse's story was a way to spend time with her son after his death. "I did write this book selfishly, not thinking 'Oh this will help other people.' I did not think that. I was in such pain." But Jesse's story continues to reach people and "that is a legacy," Leone says, "that makes me really happy."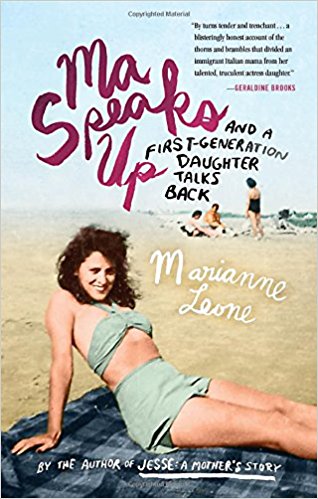 Leone's new memoir, "Ma Speaks Up," is the story of her mother, an Italian immigrant who, as young girl, lived under the rule of Mussolini. In our conversation, Leone compares her mother's experience of a "fascist overlord" to the lives of women living and creating in the United States today. "Millennial women are going to have to step up with reproductive rights. It's going to be taken away from you. And I've committed civil disobedience. I have fought for this for 50 years," she says. "I feel that in times like this, writers have almost a sacred trust to come forward and use what they have." But Leone admits that writing from "a state of rage" is difficult. "I've had a very hard time writing because of Trump," she laughs. Leone suggests using humor when writing politically. "Certainly people will listen more than if you're just some ranting frothing-at-the-mouth person."
Leone identifies with the struggle of other oppressed people. "I know mothers of black sons. Their kids go out, they don't know if somebody's going to hurt them. And you feel that way when your kid's disabled, too. So there are many similarities." Nevertheless, Leone persists. "I'm happy to advocate. I've always done that. And I feel like that's what a writer does. That's what you do."
"So what's next?" I ask.
She says she'd like to act more. "It's fun. I get to hide in a ditch and yell swear words." I jokingly suggest that I should pursue a career in acting, too. "Yeah," she says, "so you can really feel bad when they reject you. It's not just your writing they don't like. They're like, 'Plus you're too ethnic.'" She laughs.
Marianne Leone's new memoir, "Ma Speaks Up," was released on April 25.