NJCU, a Sanctuary Campus? Drea[me]rs Fight for DACA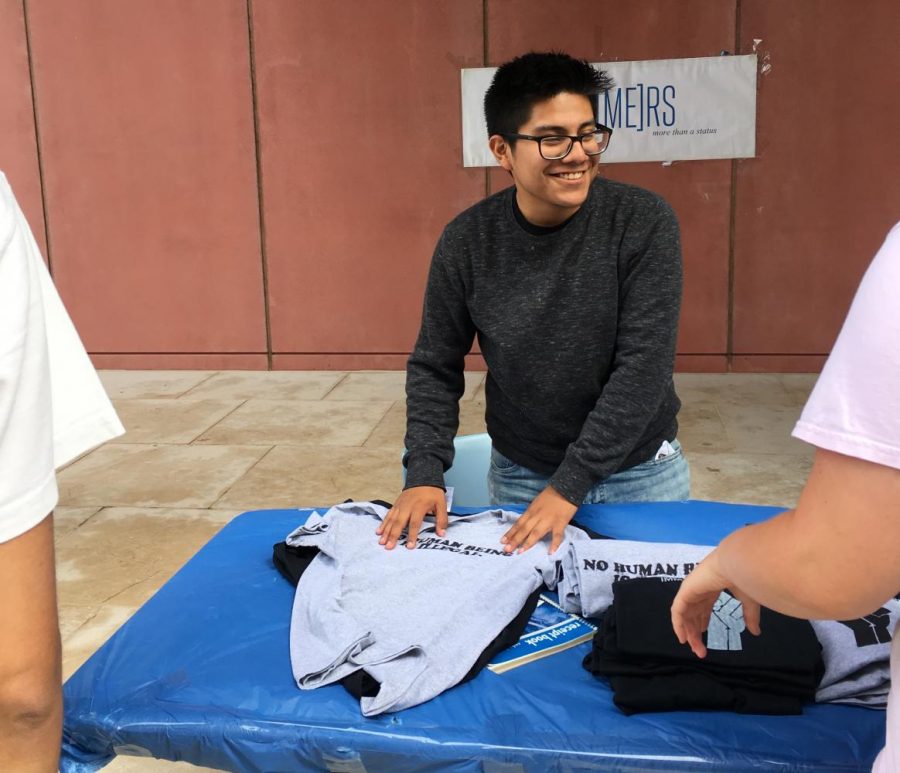 Imagine living in a country you have grown to love and become a part of. A country with opportunities and resources that allows you to become anything you dream of. A country that grants you and your children a bright future. Now envision waking up the next day and hearing the news that you and your family have to go back to where you came from—a place that you may not be familiar with.
With President Trump's recent executive order to repeal the Deferred Action of Childhood Arrivals (DACA) policy, organizations such as Drea[me]rs have been fighting to support the undocumented community. In September, Drea[me]rs held a fundraiser in which they sold T-shirts, tote bags and cupcakes. With the money raised, they were planning to fund three DACA applications (a single application costs $500) before the October 5th deadline. Some people on campus generously donated money for the cause, and some even waitlisted to get merchandise in the future.
After the announcement that DACA is being rescinded many still do not know what it is, and many remain unaware of what undocumented people go through. Sergio Crespo, the president and creator of NJCU's Drea[me]rs, said that he and his mother flew here from Mexico by plane to escape an abusive father and a corrupt government. He was seven years old. Emigration to another country for a brighter future is a reality that many immigrants face. "My mom was a sociology major. She never got a job there because the economy was bad. At times, I only saw my mother once a week because she was a hard-working single parent," Crespo said, "because of this I had to grow up faster. I felt like I left a childhood behind."
Rebekah Torres, the vice president of Drea[me]rs, said that she wanted nothing more than to dismantle misconceptions about the undocumented community. "All I can hope for now, is for them not to have to be afraid to step out of the house and live in constant fear." She and Crespo share the same goal of ending the stigma of being "illegal", and to end people's perception that being undocumented is synonymous with being a criminal.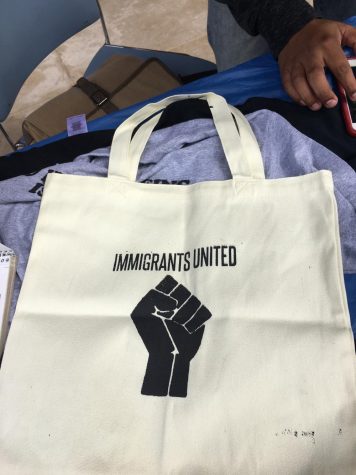 Scott Boguchwal, an adjunct professor teaching history at NJCU, sympathized with the undocumented: "These children have been here for most of their lives; they didn't choose to come here. Why should they face deportation and be penalized for something they did not do, and be sent to a country they barely remember?"
With a deadline on October 5th, DACA applicants raced against time to acquire and submit an application to secure their two-year renewal. Meanwhile, many students at NJCU voiced concerns about Immigration and Customs Enforcement (ICE) agents coming to campus seeking out undocumented students. "What we need the most is a clear statement that campus security will not cooperate with ICE," Shaira Cruz, a member of Drea[me]rs, said. "Many sanctuary cities were attacked by ICE raids this week so the term 'sanctuary' doesn't really protect us anymore."
To prevent this, Drea[me]rs aim to solidify an understanding with President Sue Henderson that NJCU will uphold its status as a sanctuary campus and will not cooperate with ICE by keeping every student's personal information safe and confidential. In an e-mail interview, President Sue Henderson said: "NJCU remains a safe haven for all students, and there are protocols in place to ensure students are not intimidated or harassed. If students wish to discuss these protocols, they can contact Public Safety at 201-200-3127."
In an interview with NJCU's Head of Security, Ronald Hurley, said what security procedures would be like if ICE agents were to ever target our campus. "Police have no jurisdiction here; however, ICE does. We would never assist in locating anyone nor are we required to. Our students come first."
This story was originally printed in The Gothic Times, Issue 2 of Fall 2017.
Leave a Comment