Popcorn at the Ready
A Roundup of Movies You Should be Excited For
Emmanuel Lebron, Arts & Entertainment Editor
January 17, 2018
Black Panther (February 16) 
In 1966, the Black Panther burst into popular consciousness as the first mainstream comic-book superhero of African descent. And now he's the first black character to get a stand-alone feature within the Marvel Cinematic Universe — one specifically intended to launch a new blockbuster franchise. Directed by Ryan Coogler, the film stars Chadwick Boseman as T'Challa, king and protector of the fictional African nation of Wakanda who also happens to be known for leaping into combat wearing Vibranium-enhanced sacred armor. He faces off against Michael B. Jordan as Erik Killmonger, an exiled prince turned buff supervillain whose bad blood with Black Panther threatens to drag Wakanda into a world war.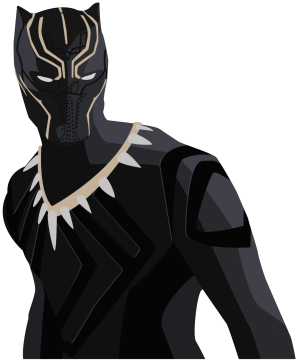 Chadwick Boseman will be donning the vibranium suit as T'Challa, in "Black Panther."
Red Sparrow (March 2) 
Remember how everyone really wanted a Black Widow solo movie? Well we seem to be getting one, kind of. Jennifer Lawrence plays a Russian ballerina turned lethal spy seductress in this hard, R-rated espionage thriller from director Francis Lawrence (who also directed J.Law in the last three Hunger Games installments). It's a real monkey's paw wish scenario, depending on whether or not you would prefer to see Jennifer Lawrence beat people up to Scarlett Johansson.
A Wrinkle in Time (March 9)
After a book series and a terrible made-for-TV adaptation, finally comes this big-budget Madeleine L'Engle adaptation, which follows a young girl (Storm Reid) searching for her lost father (Chris Pine) in a time, space and mind-bending journey through the universe. Oprah, Mindy Kaling, and Reese Witherspoon play her trio of whimsical magical guardians, all of whom should inspire some amazing cosplays someday.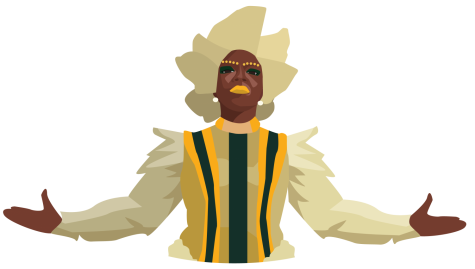 Oprah Winfrey stars as Mrs. Which in Ava DuVernay's "A Wrinkle in Time."
READY PLAYER ONE (March 30) 
80's songs! "Back to the Future!" and "Overwatch!" I think I even saw "Chucky" in the last trailer. Everything you've ever liked or had a passing knowledge of is in this movie. Director Steven Spielberg's effects-heavy adaptation of Ernest Cline's sci-fi novel, "READY PLAYER ONE," is going to be a bizarre explosion of pop-culture. Set in a dystopian future where humankind has found refuge in a virtual reality simulator known as the Oasis. Established by a billionaire tech visionary, the world learns after his death that he's hidden several "Easter eggs" within the system. Whoever finds them is promised control over the corporation that runs the Oasis, as well as the creator's vast fortune. Enter quippy teen,Wade Watts (Tye Sheridan), who ventures into this digital world of comic book characters, old movies, and cheesy pop tunes in an attempt to find the Easter eggs and eventually own it all. Which proves what I've been saying for years; Gamers and nerd-culture junkies are not only valuable members of society, they might just save the world.
Incredibles 2 (June) 
It has been over a decade since we watched the Parr family save the world from Syndrome, but the recently announced sequel will take place immediately after the first "Incredibles" movie. Rather than have Bob Parr, a.k.a. Mr. Incredible, be the leading superhero again, "The Incredibles 2" will see him staying at home to take care of Jack-Jack while Helen Parr, a.k.a. Elasti-Girl, will be the one out in the field fighting crime. Most of the main cast from "The Incredibles" are reprising their respective roles.
Illustrations courtesy of Monica Sarmiento.
This story was originally printed in The Gothic Times, Issue 4 of Spring 2018.