Lawrence Hamm and NJCU honor Martin Luther King Jr.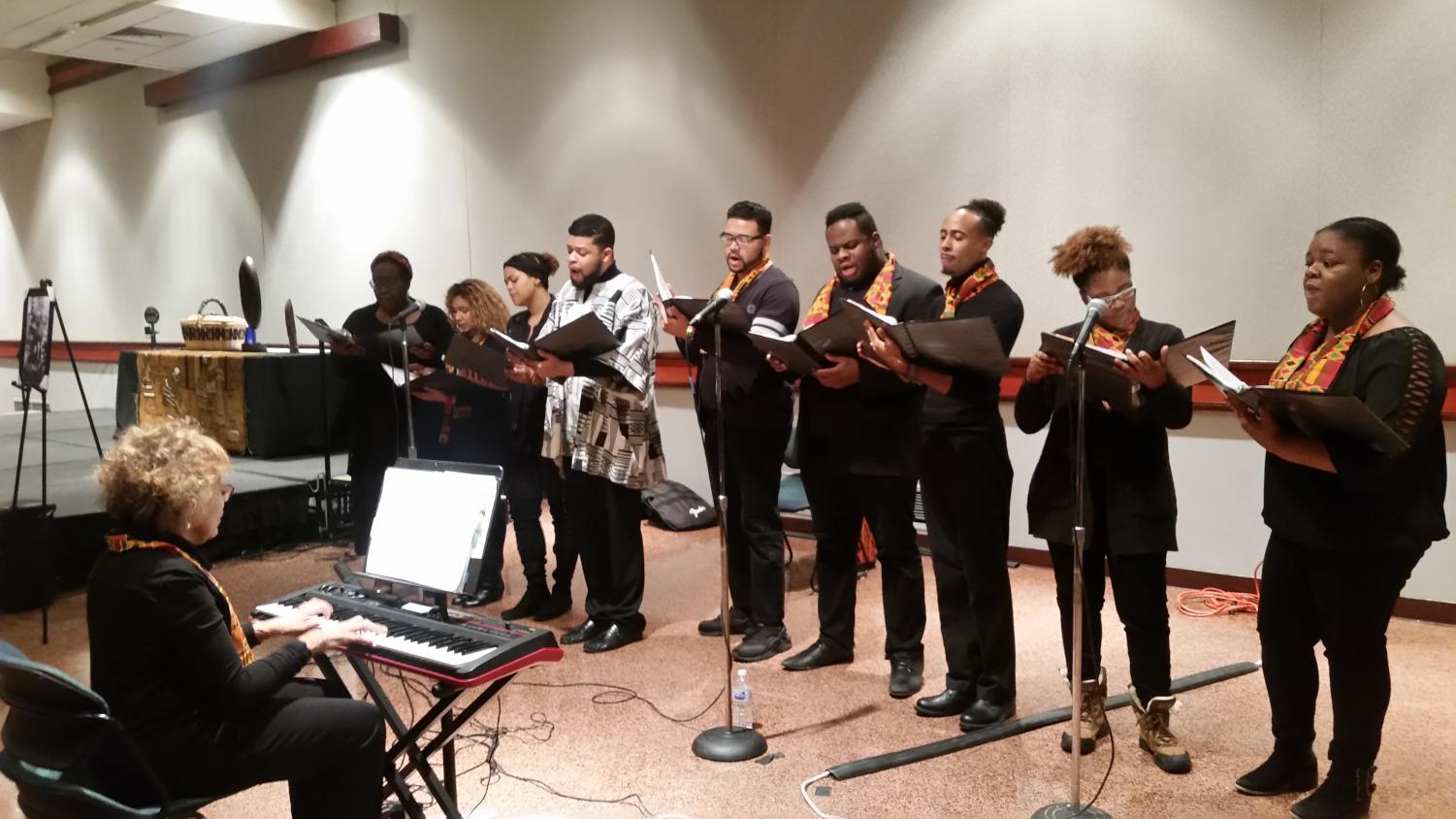 Lawrence Hamm, a civil rights advocate gave a speech at NJCU's 29th Annual Dr. Martin Luther King Jr. Celebration Luncheon to honor reverend Dr. Martin Luther King Jr, his legacy and the many other martyrs and revolutionaries that paved the way for African Americans. Hamm discussed the 1967 Newark riots, the revolution that took place and the unfair treatment many African Americans faced and are facing even more so face today.
For over 46 years, Hamm has contributed and given back to his neighborhood in Newark. He became a spokesperson for his community and has advocated for an improvement in the Newark public school system. Appointed at the age of 17 as the youngest voting school board member in the nation, he later went off to attend Princeton University in 1978 and graduated cum laude. After college Hamm returned to his hometown and served as the 24th district assembly's President and a leader in the New Jersey Anti-Apartheid Coalition. His activist work has allowed him to meet Rosa Parks and receive the Youth Leadership Award from Coretta Scott King.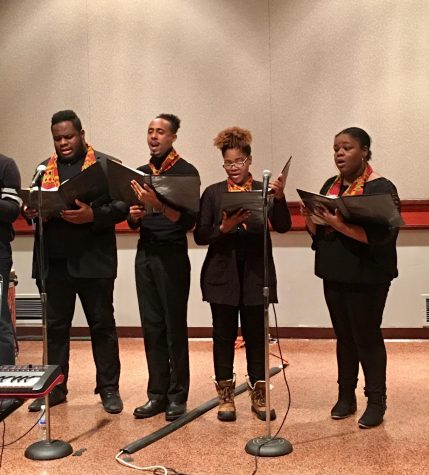 Hamm ended his speech by telling everyone to remember all the people that came before them. To remember their valiant efforts and that the revolution would not have been possible if people did not work together and set up the framework for Dr. King. "Do not just celebrate King, but remember to celebrate all the martyrs from the civil right movements. When we celebrate him, remember sister Ella Baker and Jo Ann Robinson—remember the women who made as great a contribution as Dr. Martin Luther King Jr. made."
Hamm encouraged students to get out there and start making a difference. "It's not enough to make events and concerts. Students need to work collectively and unite. We must fight racism whether it's on our block or in the white house."
Dr. Will Guzman, director of the Lee F. Hagan Africana Studies Center, organized the event to honor Dr. King, and remind those in attendance that "Freedom is never voluntarily given by the oppressor; it must be demanded by the oppressed." During the luncheon, NJCU's Venida Cheryl Rodman Jenkins received the distinguished Dr. Martin Luther King, Jr. Community Service Award for her contributions as a student mentor. Jenkins' accomplishments include creating the Gothic Knight Ally Safe Zone Program and the Afro-Latinx collective. Jenkins' celebrates intersectionality and provides a safe and welcoming environment for marginalized students.