Unaffordable housing developments continue to crop up around Jersey City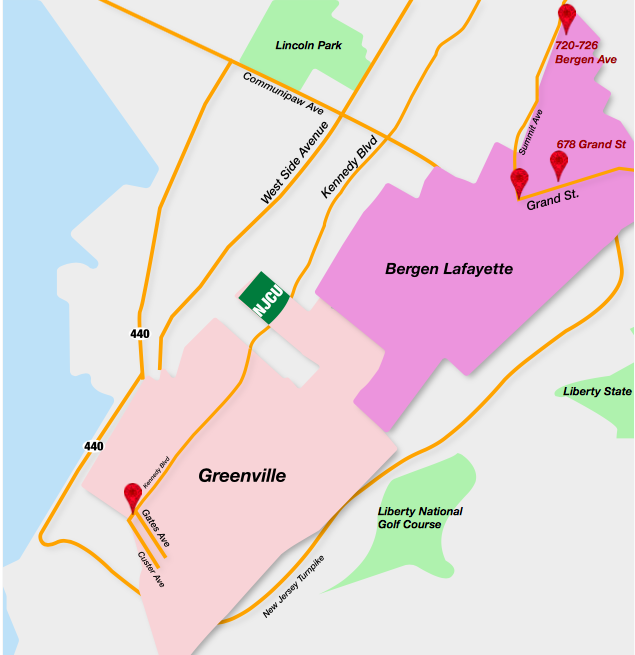 Kisha Allgood, Reporter
May 25, 2018
Bergen-Lafayette is a predominantly African American community nestled between the wards of Greenville and West Side. The community is 10 minutes away from NJCU.  The residents of the neighborhood are experiencing rapid redevelopment. Companies such as KABR GROUP, Myneni and Sons and BuildPro Constructions are building condo developments that will be out of the price range of residents.
Clifton-based KABR Group is in the process of building a five-story project that will have 58 apartments that are market rate. Market rate means that the rents, although not yet known, will be higher than most rents in the area currently. The average rent in Bergen–Lafayette is $954.  With a population of 62,000, this neighborhood has a high amount of families with children as well as single-parent households. The price of this project is $13.5 million, and KABR Group will be getting a 30 year tax abatement from Jersey City.
Walking down Bergen and coming across Grand Street, there is another development. Myneni and Sons, a Jersey City-based company, is also constructing a five-story development with 60 apartments. Ten percent of them will be offered to veterans for 15 years.  Financial statements show Myneni and Sons are building elsewhere on Grand Street.
One other development, the Zenith Grand Apartments, is a project being built by BuildPro Constructions. It is located on Grand Street near the corner of Summit Avenue. This company's office is located in Ridgefield Park. The company will pay the Jersey City Affordable Housing Trust Fund $16,194 in order to receive a five-year tax exemption. Their project will create a four-story building with nine market rate apartments.
Another development being constructed by Myneni and Sons is located on Kennedy Boulevard between Gates and Custer Avenue.  Greenville has a household income of $48,778. Purchased in 2015 for $1.7 million, the plans are to build a development with 68 apartments. The proposal for the building was approved by the Jersey City Planning Board in April 2016 and the Hudson County Planning Board in August 2016.
Image courtesy of Darshan Chokshi. This story was originally printed in The Gothic Times, Issue 6 of Spring 2017.