Go Play in the Dirt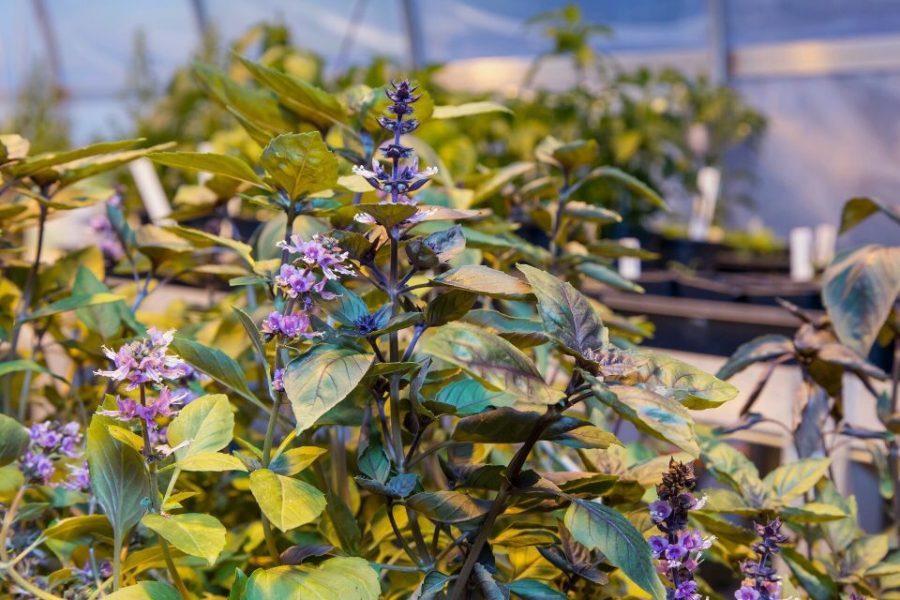 Michi Suazo, Features Editor
September 12, 2018
There are plenty of ways to deal with depression and anxiety but for some people having a green thumb can make a big difference.
At NJCU's greenhouse, students can plant seeds and take a break from studying by getting their hands dirty in serotonin-stimulating soil. The student-run Greenhouse Society welcomes new members.
"We want the Greenhouse Society to have a stress-free environment while making it fun and educational at the same time," said Carmela Trapp, the president of the group. "I'm an Early Childhood and Math major, a teacher's assistant and I work 15 hours for work-study. I joined the club back in 2016 around my junior year and I stayed because it was so stress-relieving."
While relatively new, Greenhouse Society members have already grown geraniums, juniper, pepper, lemon, jade, pines, shrubs, succulents and cacti. All plants that are donated or grown will be sold on campus at plant sales. Trapp also plans to do more presentations and group activities to teach students about plant life. The greenhouse is located on the sixth floor of the Science Building. Faculty must be present when students enter.
"I work at the Children's Learning Center on campus and taught children how to plant seeds. We grew bean plants in pots with ice cream sticks to help the seed grow. I related plants to my major and plan to incorporate more greenery into my classrooms," Trapp said.
Researchers have found that gardening and having physical contact with soil and gardening can actually stimulate serotonin, an important chemical and neurotransmitter in the body. Low serotonin levels have been linked to depression.
Trapp is planning an Earth Day event and more plantings in the fall semester. "We're welcome to all majors. This is for everyone. Planting seeds is part of garden therapy and it's good for everyone. It's good to learn about horticulture."
The Greenhouse Society can be contacted via email at [email protected] and their Instagram page: greenhouse.society.of.njcu