There's A Place For Us: African American Music Performance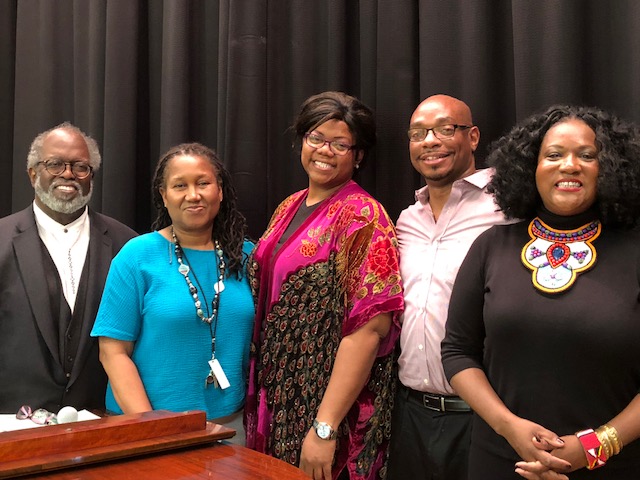 Crystal Simon, Events Editor
October 12, 2018
Looking for some Saturday night entertainment? Then consider heading to downtown Jersey City on October 20th for a night of uplifting poetry, music, and African American spirituals.
The event, There's A Place For Us, which is Sponsored by Michael J. DeMarco and organized by composer Roy Jennings, includes cocktails, hors d'oeuvres and the amazing Jersey City waterfront environment. It will take place from 6:30 p.m. to 9:30 p.m. at Harborside Atrium, 210 Hudson St. in Jersey City, NJ.
Several internationally renowned artists will be performing, including Mari-Yan Pringle, Angela L. Owens, Lucia Bradford, Charles D. Carter, and Robert Mack. These artists will be performing the African American Spirituals, which are historical songs that highlight the struggles and perseverance of African Americans during the time of slavery.
Jennings was formerly Assistant Minister of Music at Abyssinian Baptist Church in Harlem, and is now an artistic Director for Arch Angel Production Company. He also writes music, which you can find out more about on his website roy-jennings.com.
Ticket Prices are just $25 for College students ($75 for other individuals) and all profits will be donated to the Special Education and English Language Learner Programs at The Ethical Community Charter School (TECCS). TECCS is a diverse K-8 Grade school that works hard to help their students in the Special Education Program, as well as those with no previous exposure to English.
If performances like this interest you and you would like to contribute to TECCS's cause, then mark your calendars because you know where to be next Saturday.
For tickets visit teccsaplaceforus.eventbrite.com